SV6156 My Neighbor Totoro Catbus Beautiful Painting Cat Bus Tonari no Totoro Anime Manga Art 24×18 Print POSTER

The movie My Neighbor Totoro introduces a quite a few magical mystical creatures…. Totoro, Soot Sprites and even a Catbus… Totoro is the spirit of the Forest, the Soot Sprites are soot sprites…But, What is the Catbus?
This strange and wonderful vehicle is summoned by Totoro to take Satsuki and Mei to see their mother… Is it a cat? a bus? Is it really alive? Where did it come from, and what is the story behind the Catbus?
What Is the Catbus?
The Catbus, at its most basic, is a bus that looks like a cat. How is this possible? In Japan, it is believed that if a cat gets old enough, it can achieve shape-changing powers. Such a cat is called a Bake Neko. It is said that Catbus, is a Bake Neko cat, who saw a bus and was "intrigued" by it. Hayao Miyazaki created the Catbus for My Neighbor Totoro,  still the tradition of Bake Neko is not new.
Ensky My Neighbor Totoro Catbus Jigsaw Puzzle (500-Piece)

In My Neighbor Totoro, the Catbus is a bus-sized, cat with windows and seats, just like a regular bus. The side opens to allow passengers in. He's furry soft, and has a Cheshire Cat grin. (About that grin… many theorize that the grin proves a connection between Alice in Wonderland and My Neighbor Totoro. Another Alice connection comes when Mei follows the Chibli down the hole to find Totoro). Because Catbus has 12 legs, he's able to leap and jump, and almost fly as he moves across the earth. His eyes shine like headlight, illuminating the path before him.
(How do we know Catbus is a he? There is a scene where his testicles are clearly visible)
On top of the bus (both front and back) are mice lights…. And right in the center, at the front of the bus is a lit sign displaying its destination. That sign is the basis for a lot of speculation and naturally dark fan theories about Catbus and My Neighbor Totoro.
Is Catbus the Neko Bus To Heaven (or Hell)?
Dark fan theories have emerged surrounding the Catbus... in fact, the theories were so prevalent, that Studio Ghibli had to publish denials. Decide for yourself….
&
&
One of the destination signs that Catbus displays says 墓道 , which translates to "grave road". Also, a line in the Catbus song says "notta okyaku wa youki na obake" which translates to "those guests who ride are cheerful ghosts."
Why would Catbus be taking the Mei and Satsuki to heaven? Speculation is that when Mei goes missing, she is actually dead… and Satsuki, in her grief, kills herself. Catbus collects them up and takes them to heaven. The last scene at the hospital where the mother senses their presence it meant to back this up.
Now… personally… I think this is just a huge reach. People search for connections that don't exist to resolve questions that the story doesn't answer.
Catbus as a Spirit Friend
My feeling? Catbus is a Spirit who, like Totoro, appears to children and believers who really need him. He is a benevolent spirit there to lend a hand. What better way to help a child than to help find a lost younger sister, or take them to see their sick mother…
Plus, he's kind of cute.
If you visit the Studio Ghibli Museum, you can even PLAY on and in a GIANT Catbus!!!
Would you like to have a Catbus in Your World?
Is there ANYTHING More PERFECT Than a Catbus Cat bed?
Your cat will sleep and sleep in this adorable Cat bed that looks JUST LIKE the Catbus!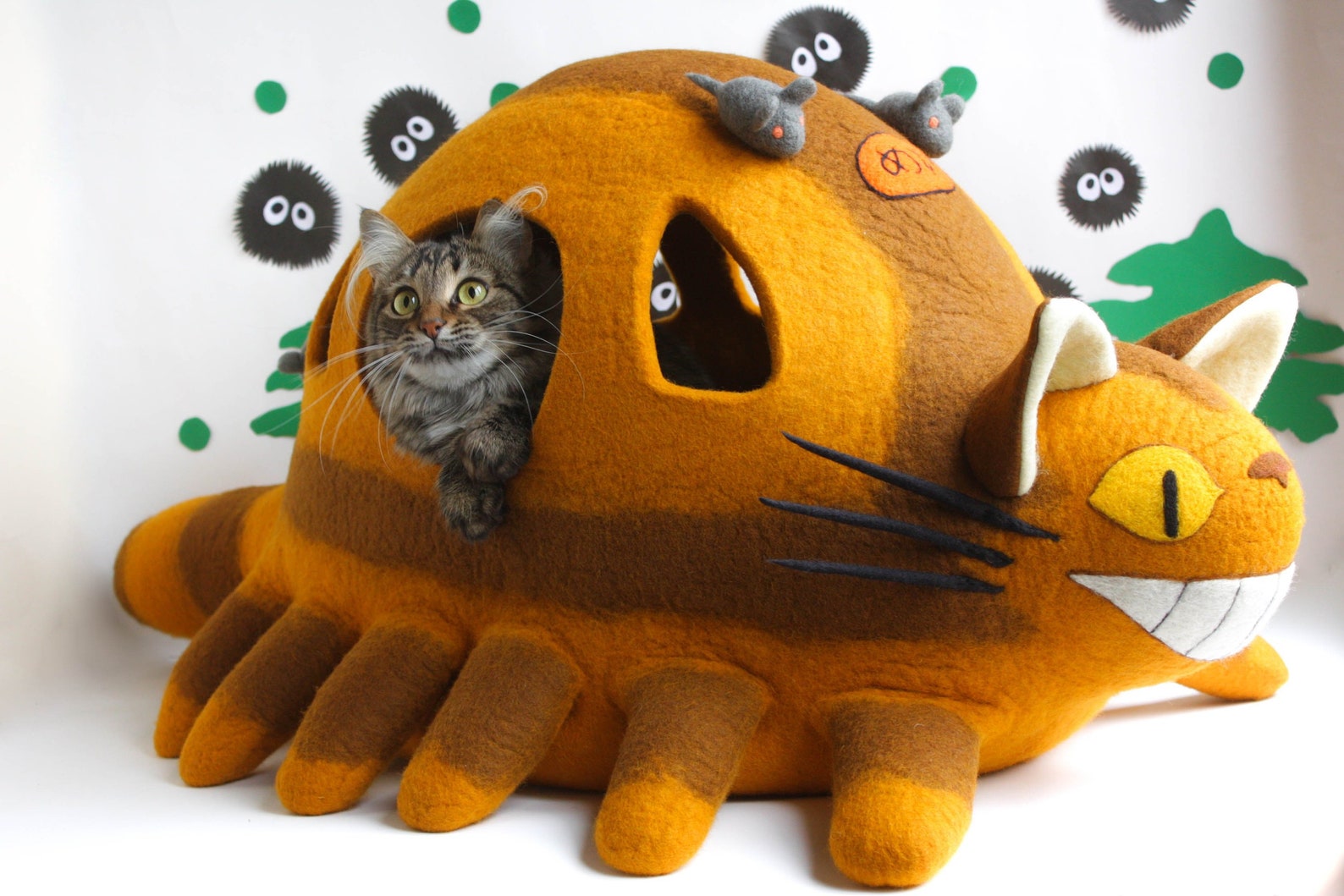 Cat bed Catbus, cat cave Nekobasu

Catbus Comforter for YOUR Bed
Your cat isn't the only one who gets to snuggle up with the Catbus. This comforter should keep you warm and cozy all winter long!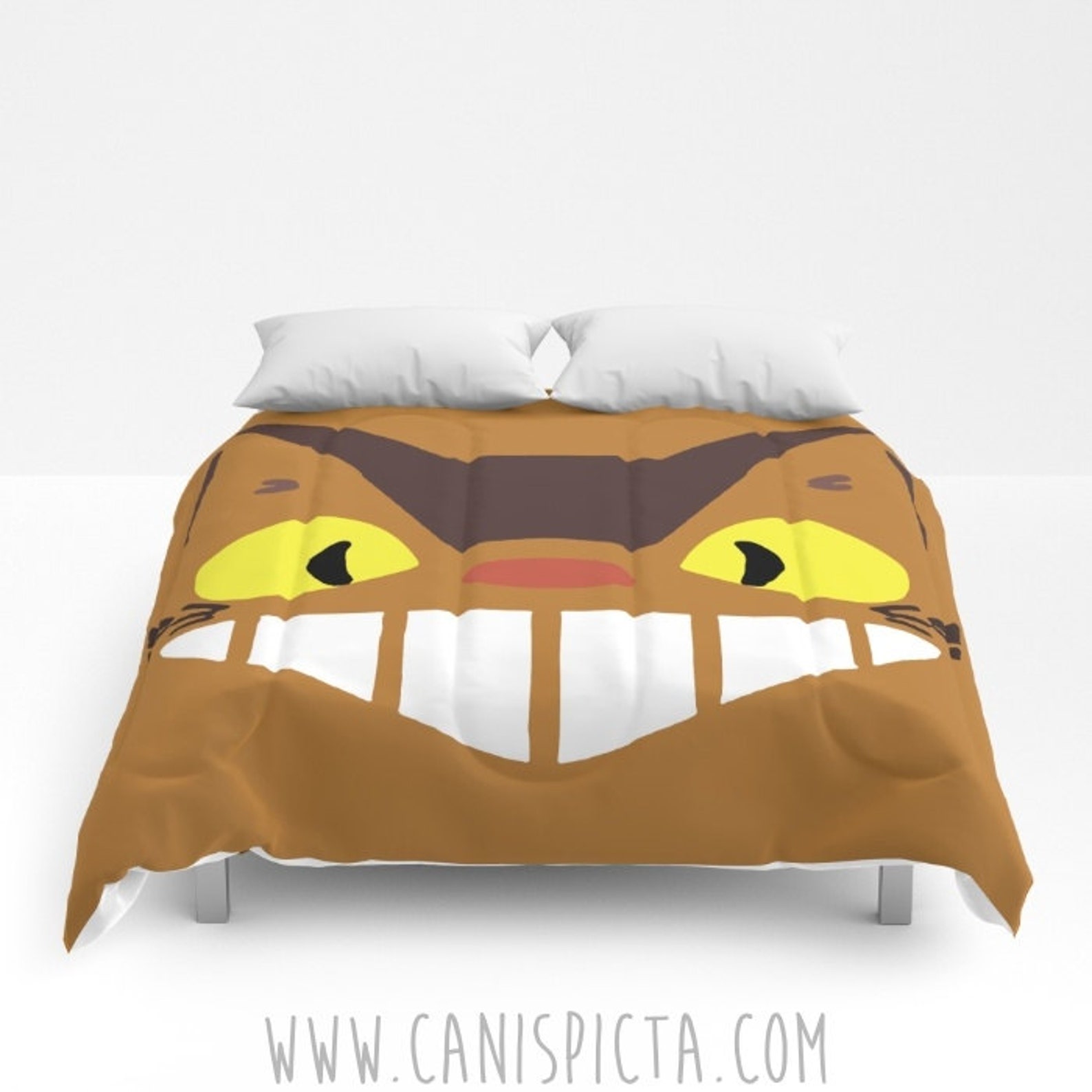 Catbus Comforter Kawaii Totoro Twin XL Full QUEEN KING size

Catbus Plush Toys
Gund Cat Bus House

Studio Ghibli My Neighbor Totoro Fluffy Catbus Plush

Catbus Play Set
Have fun taking Totoro on imaginary adventures with this cute Catbus Balancing Play set! Add some other figurines of Mei and the Chibli to make it even more fun!
Studio Ghibli My Neighbor Totoro Collective Edition Balance Figures (Catbus)

&
Cute Catbus Accessories
Lunch bag, Tattoos, T shirts, and lanyards….
2.75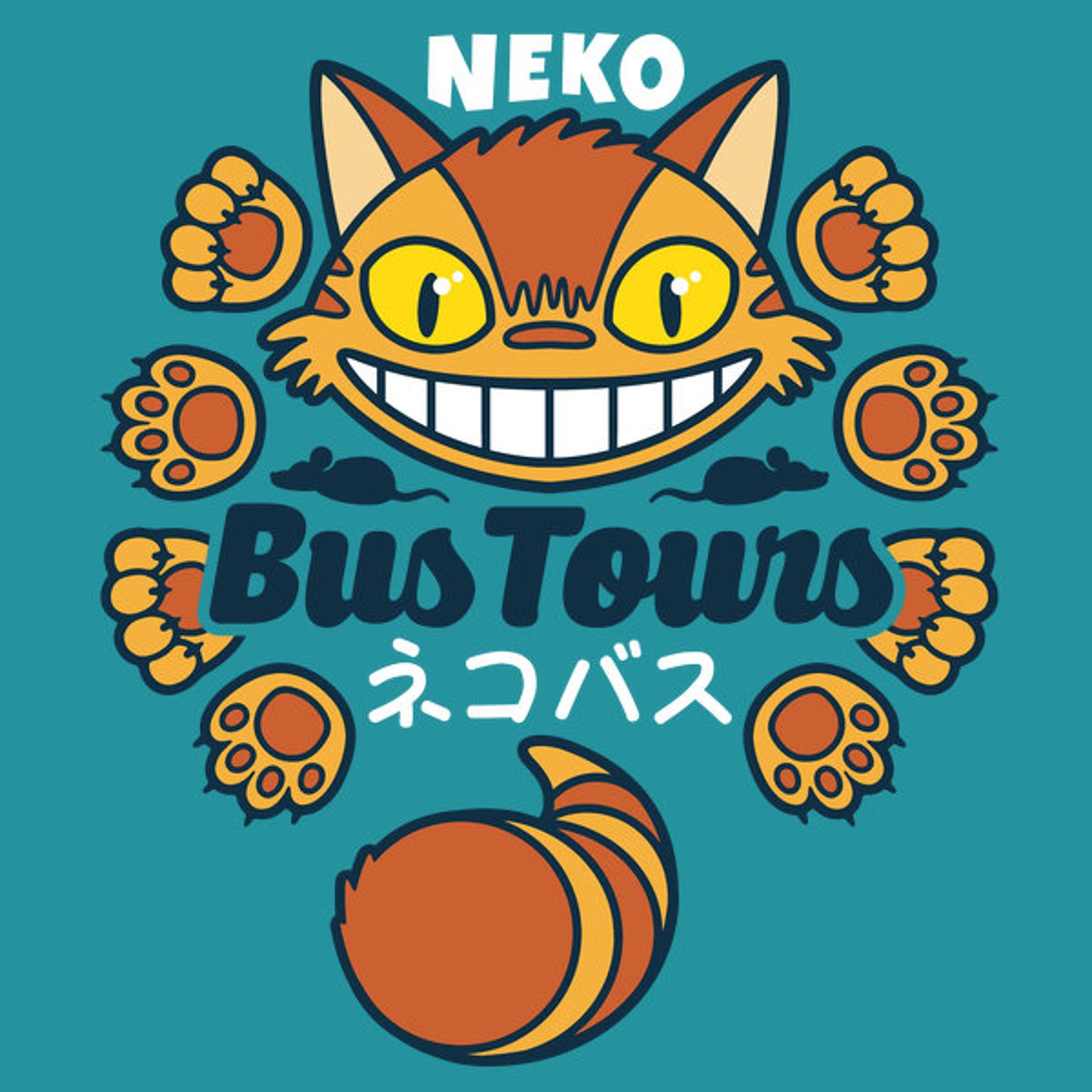 Catbus Tours Shirt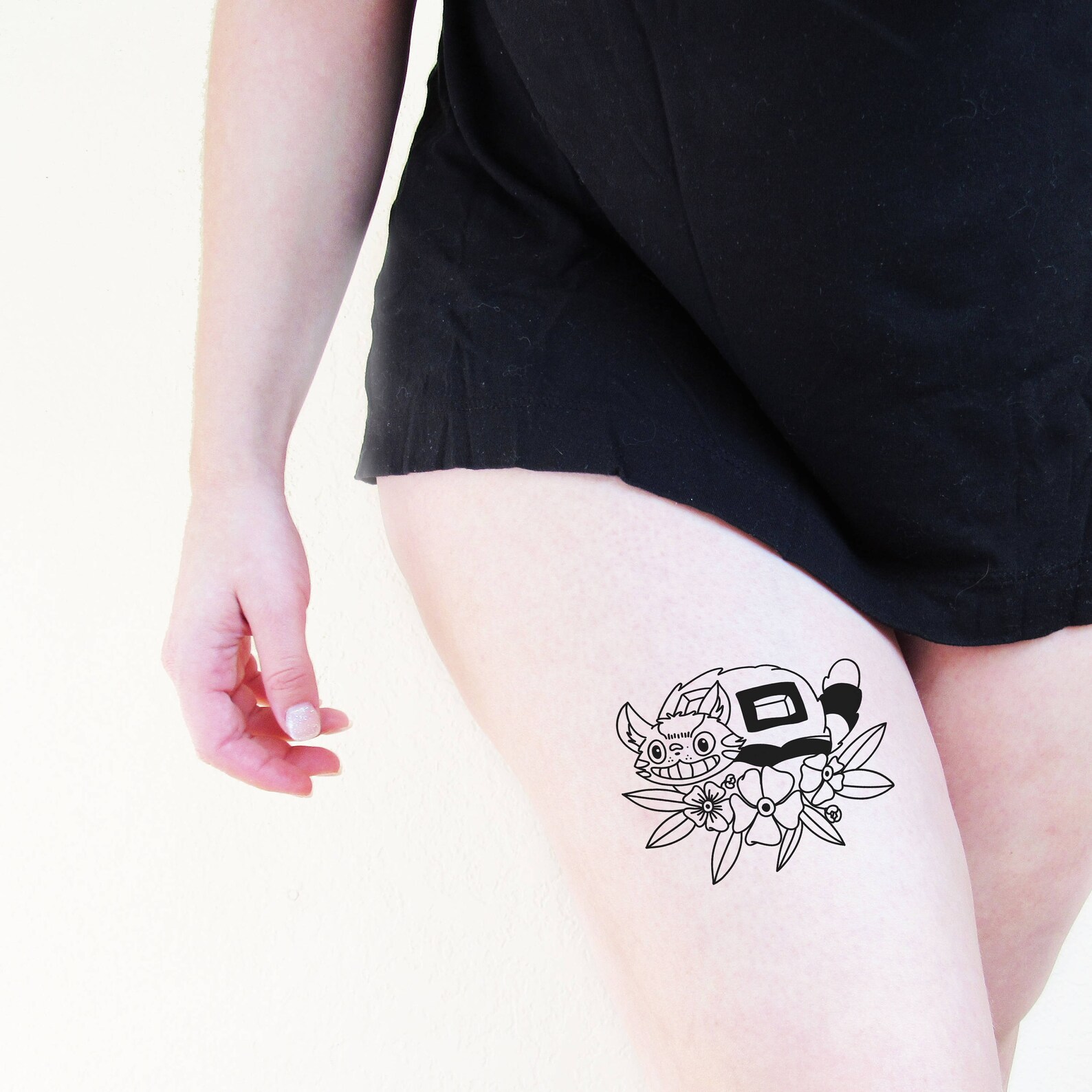 Catbus temporary Tattoo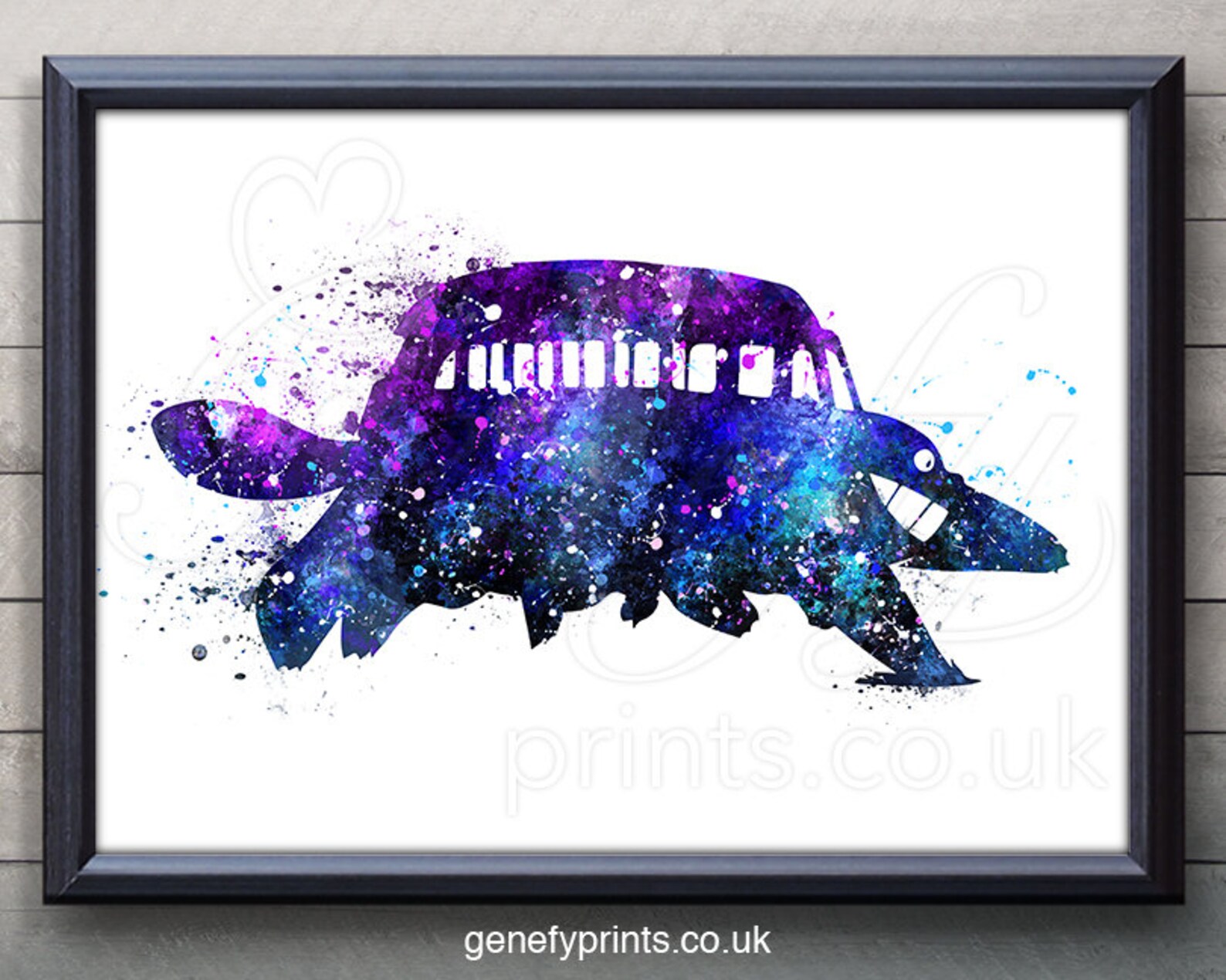 My Neighbour Totoro Catbus Studio Ghibli Watercolor Poster Print

Studio Ghibli My Neighbor Totoro Gamaguchi Lunch Bag(Cat-Bus Series)