Back to school shopping doesn't have to be depressing! Lift your spirits and show off your love for Totoro with these Super CUTE Totoro School Supplies!Find everything you need for a successful school year here! Backpacks, pens and pencils, planners and more. Just because you have to spend the day in a classroom or at a desk studying, doesn't mean you have to give up fun.

Find your favorite Totoro School Supplies HERE
Totoro Backpacks
Totoro Backpacks have room for everything you need to carry for school! Perfect for carrying books and school supplies, even laptops or tablets!   There are even side pockets for drink containers. Most are padded back and front for protection and comfort. These bags are not only sturdy, they are very versatile. Carry them by the top handle at your side, or over your shoulder. The backpack straps allow you to comfortably carry your things while keeping your hands free. The bags are also great for overnight trips.
What a cheerful image to carry with you!
Innturt Classic Totoro Canvas Backpack Rucksack Bag School Backpack Gray

Innturt Anime Totoro Canvas Backpack Bag Rucksack School Bag

Teenager Cartoon My Neighbor Totoro Backpack Anime Canvas Casual Daypack Rucksack

Finex My Neighbor Totoro Gray Canvas Japanese Comic Cartoon Casual Backpack with 15 inch Laptop Storage Compartment for College Student Daypack Travel Snack Sport Book Bag Gift

Spirited Away No Face Man Printing Backpack Totoro Kawaii Women Backpack USB Charging Laptop Backpack Canvas School Bag (4)

Totoro Pens and Pencils
All those essays and assignments are so much easier to write when Totoro is smiling at you. Make note taking FUN with a Totoro Pen or Pencil!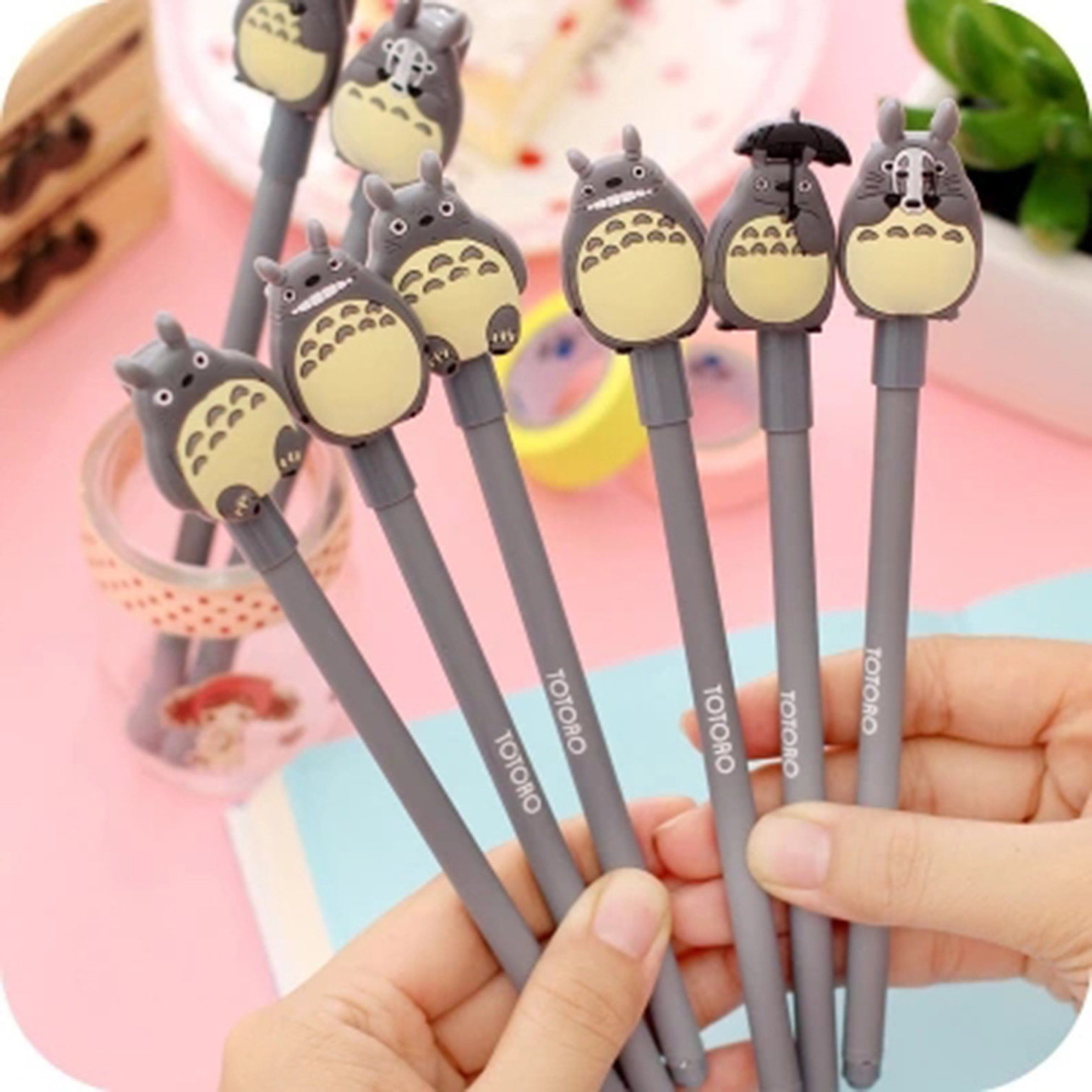 Cartoon Gel Pens Cute Pen, Black totoro Pen Set,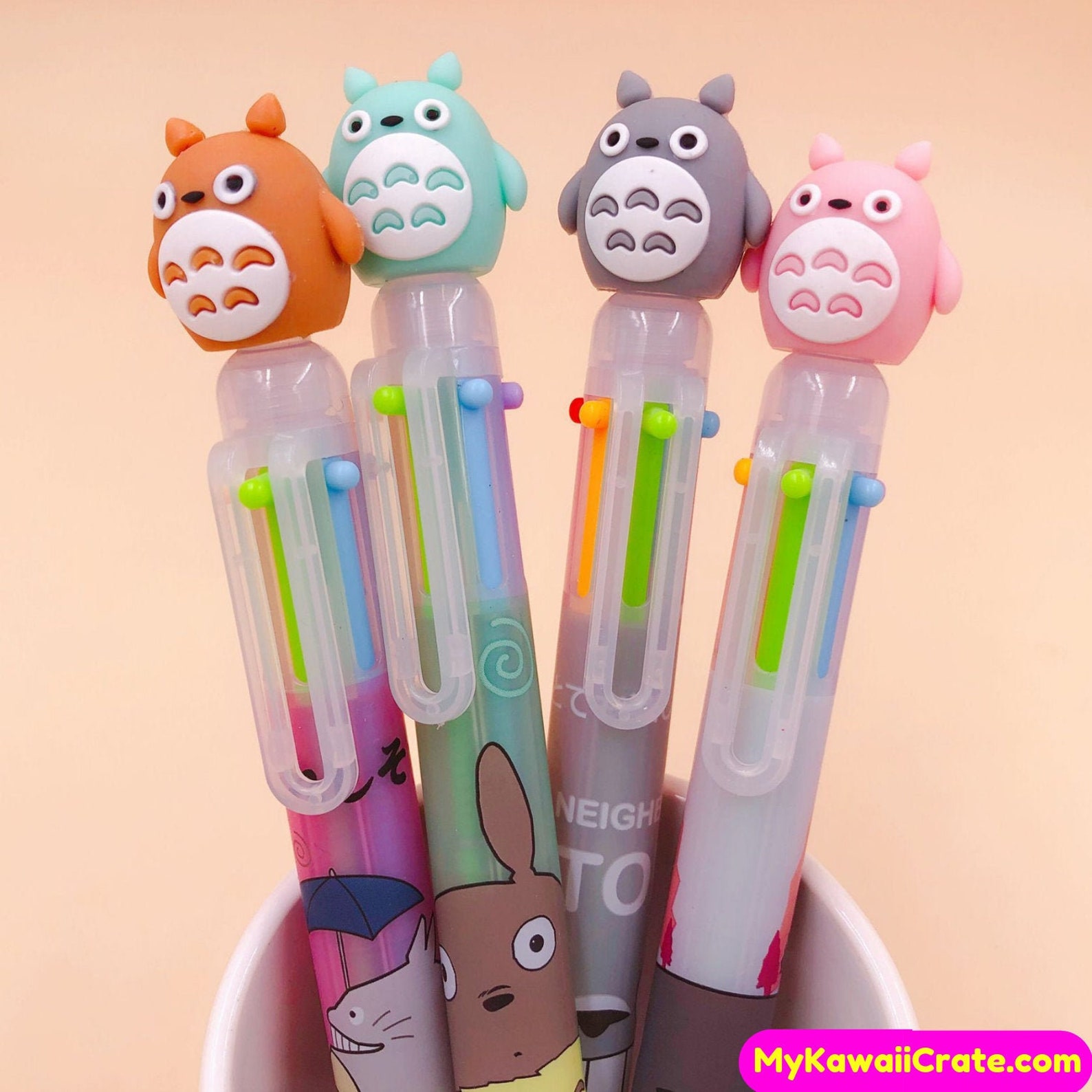 My Neighbor Totoro 6 Colors in 1 Ballpoint Pen ~ Multicolor Pen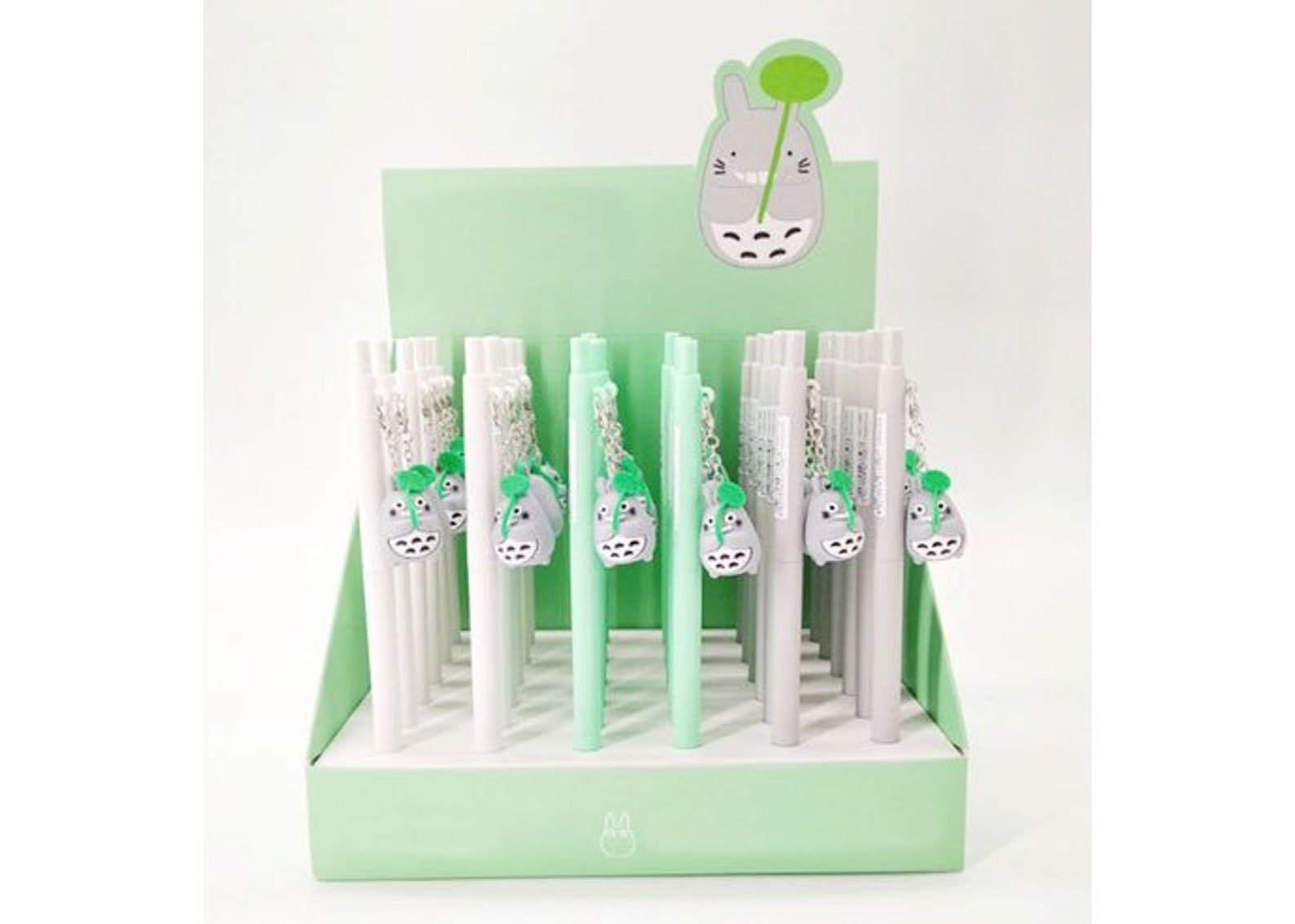 Totoro Charm Pencil, Leaf, Refillable, Mechanical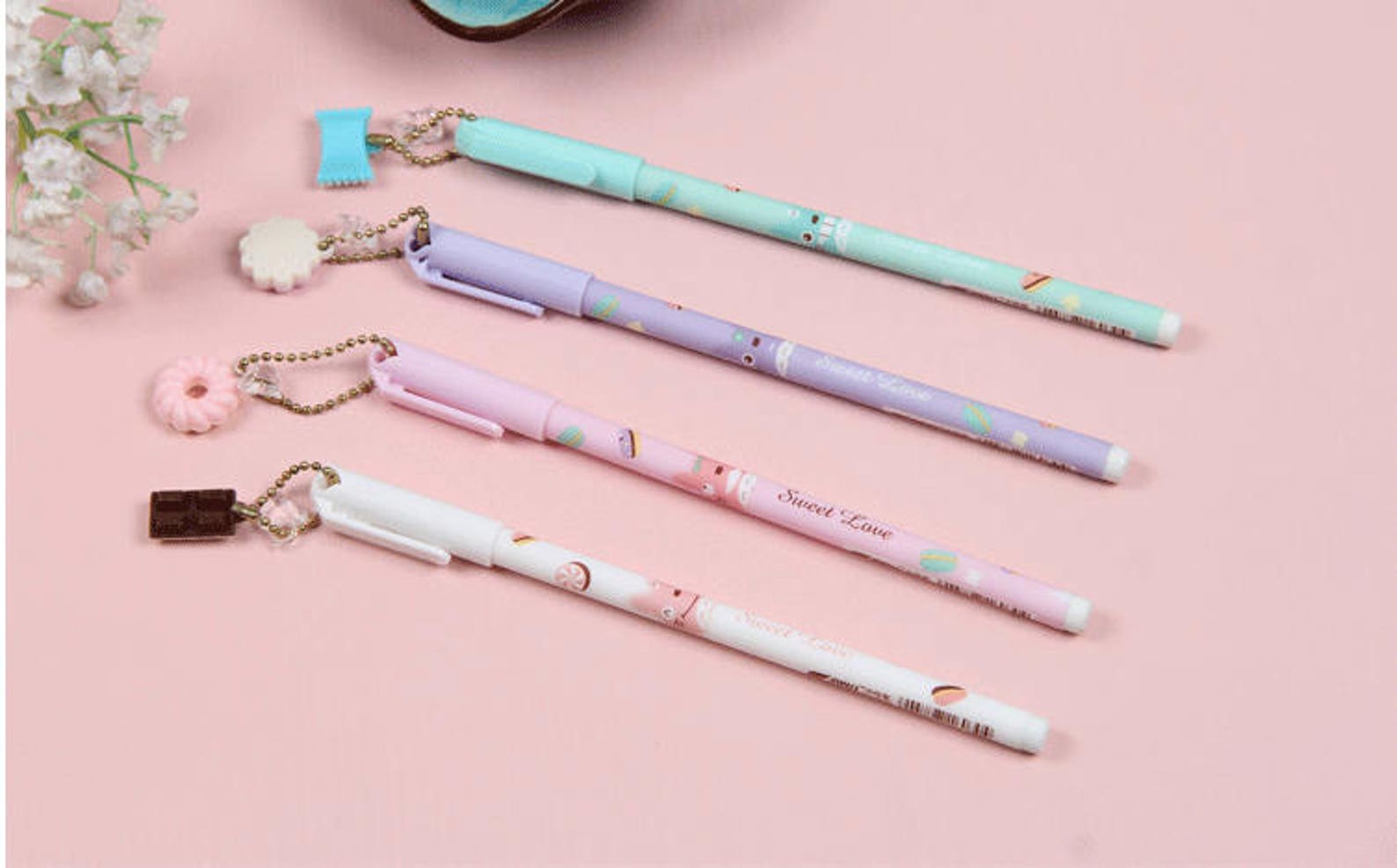 Sweet Totoro Gel Pen

Totoro Pencil Cases
There are so many different Totoro Pencil cases to choose from! Hard, soft… even fuzzy ones. Best of all, some even come WITH pencils or pens! These are great for keeping track of writing implements, or even make up, in a bigger bag.
My Neighbor Totoro Pen Bag Pencil Case Cosmetic Makeup Bag Pouch (Green)

My Neighbor Totoro Pen Bag Pencil Case with 4 Totoro Pens

EOLIURR 1 Pcs Newest Grey Totoro Large Big Capacity Canvas Double Zipper Anime Cartoon Animal Pen Bag Pencil Case Game Cosmetic Makeup Pouch Stationery Office School Supplies Holder Set

ASLNSONG My Neighbor Totoro Pencil Case Canvas Double Zipper Pen Box Makeup Pouch (Totoro C)

Adorable Totoro Pencil Case Cute Cartoon Stationery Bag Case Waterproof Pu Leather Pen Pouch (Pink)

Dlazm 25 Pieces Mechanical Pencil Set,12 Pieces 0.5 mm and 0.7 mm Mechanical Pencils,8 Replaceable Tubes Lead, 4 Pack Erasers and a Pencil case for School and Office

Totoro Post it Notes
I hate writing in books, but I also needed a way to keep track of notations IN my text books. So, I started using sticky notes. I can write on them, pop then onto a page, and then pull it out when I'm done. These Totoro sticky notes are so cute that I WANT to go back and study!
Best Quality – Memo Pads – pcs/Lot Totoro & Melody memo pad Kawaii Sticky Note Folding Post Sticker Stationery Office Accessories School Supplies F355 – by PPL21-1 PCs

Totoro Planner Stickers
Keep your calendar organized, and be sure to get all of your work in on time using these adorable Totoro Planner stickers. Some are downloadable, so you can use them RIGHT AWAY!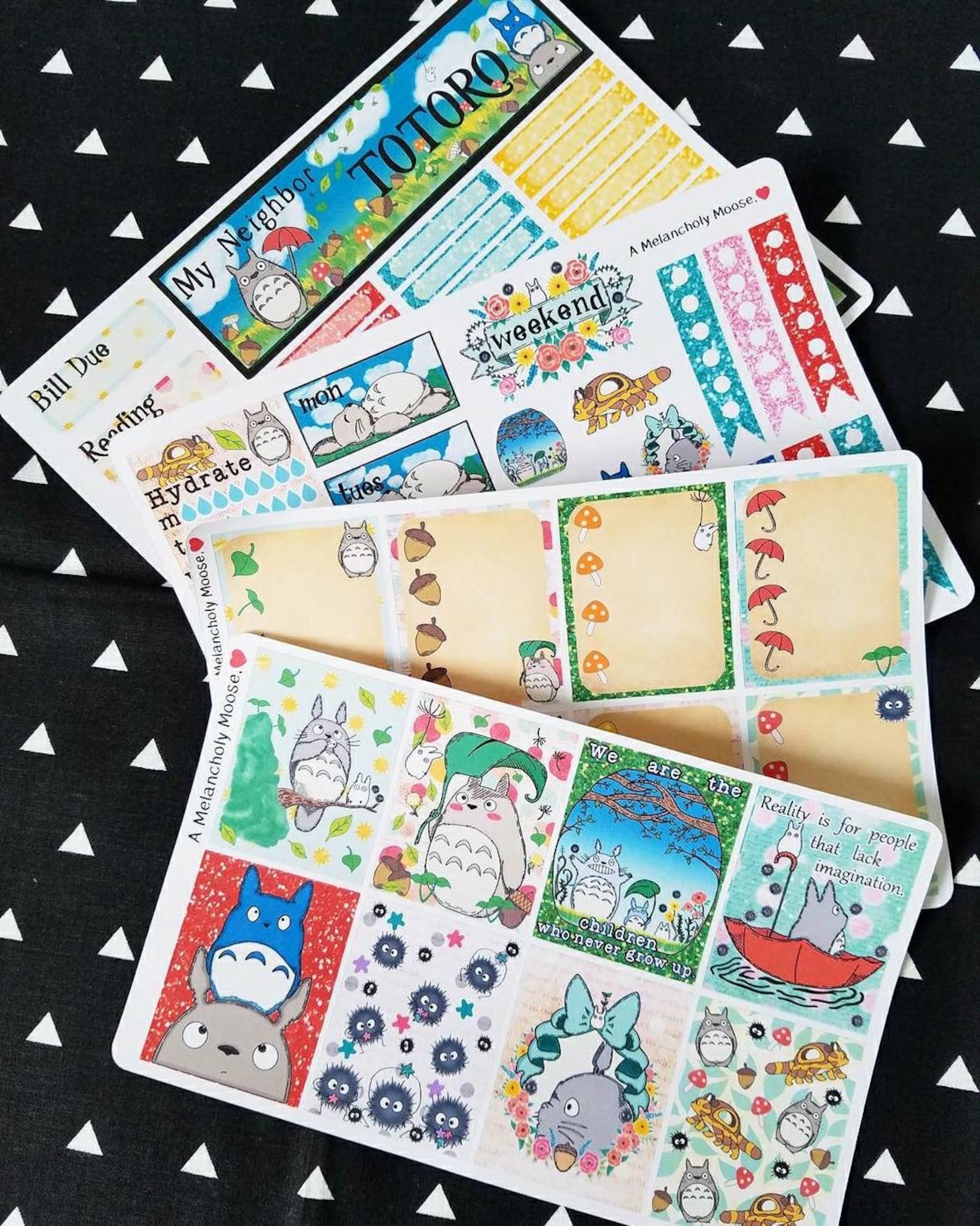 Totoro~ Inspired Hand Drawn Weekly Planner Sticker Kit for Erin Condren Vertical Planners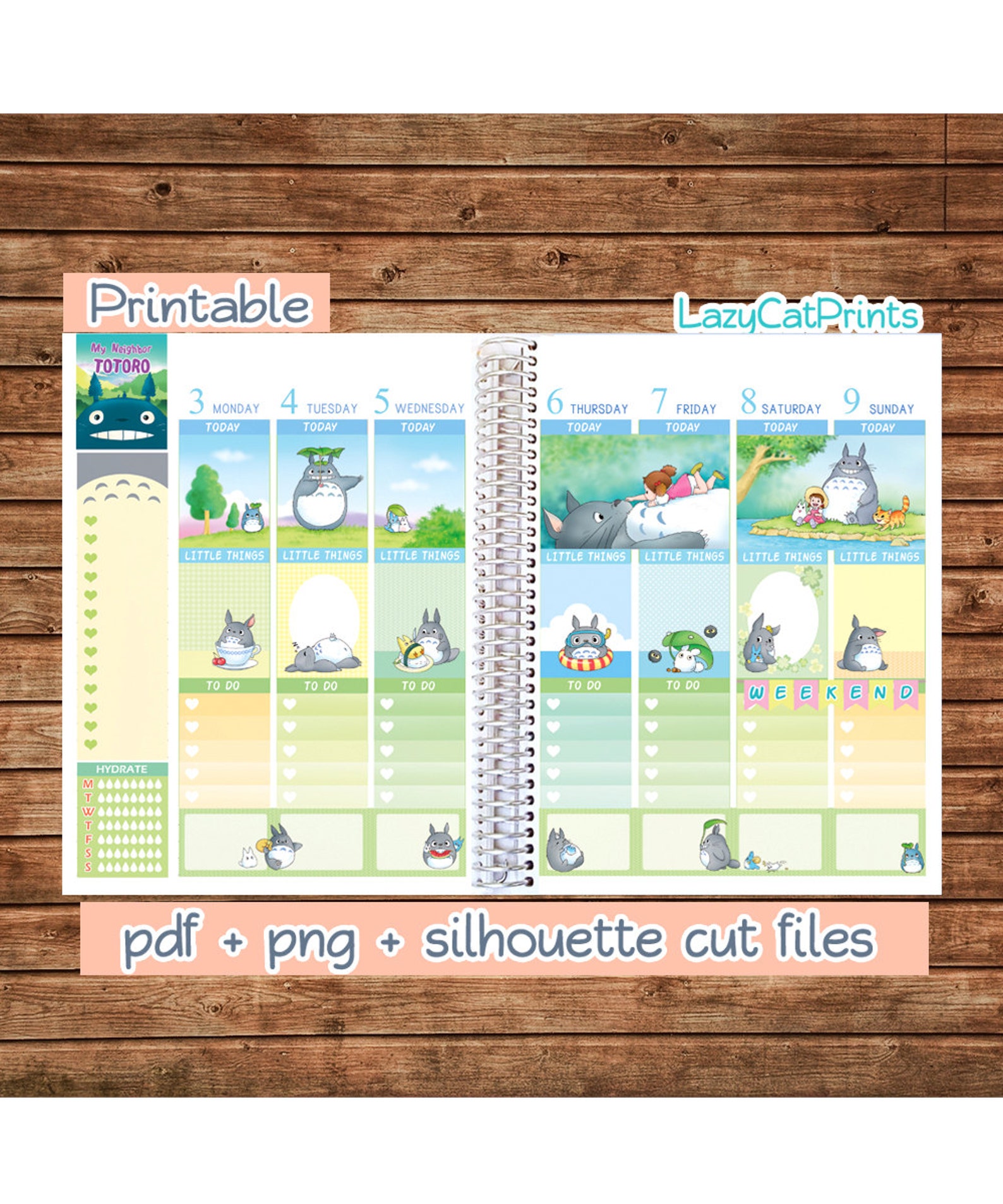 Totoro Printable Planner Stickers / Erin Condren Planner Stickers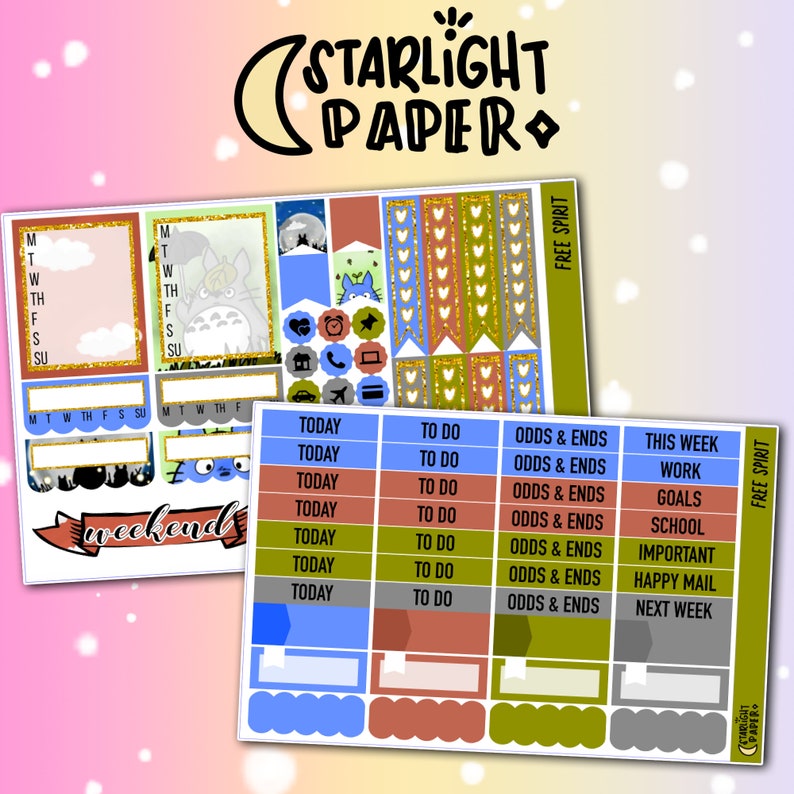 Free Spirit Planner Kit | Hand-Drawn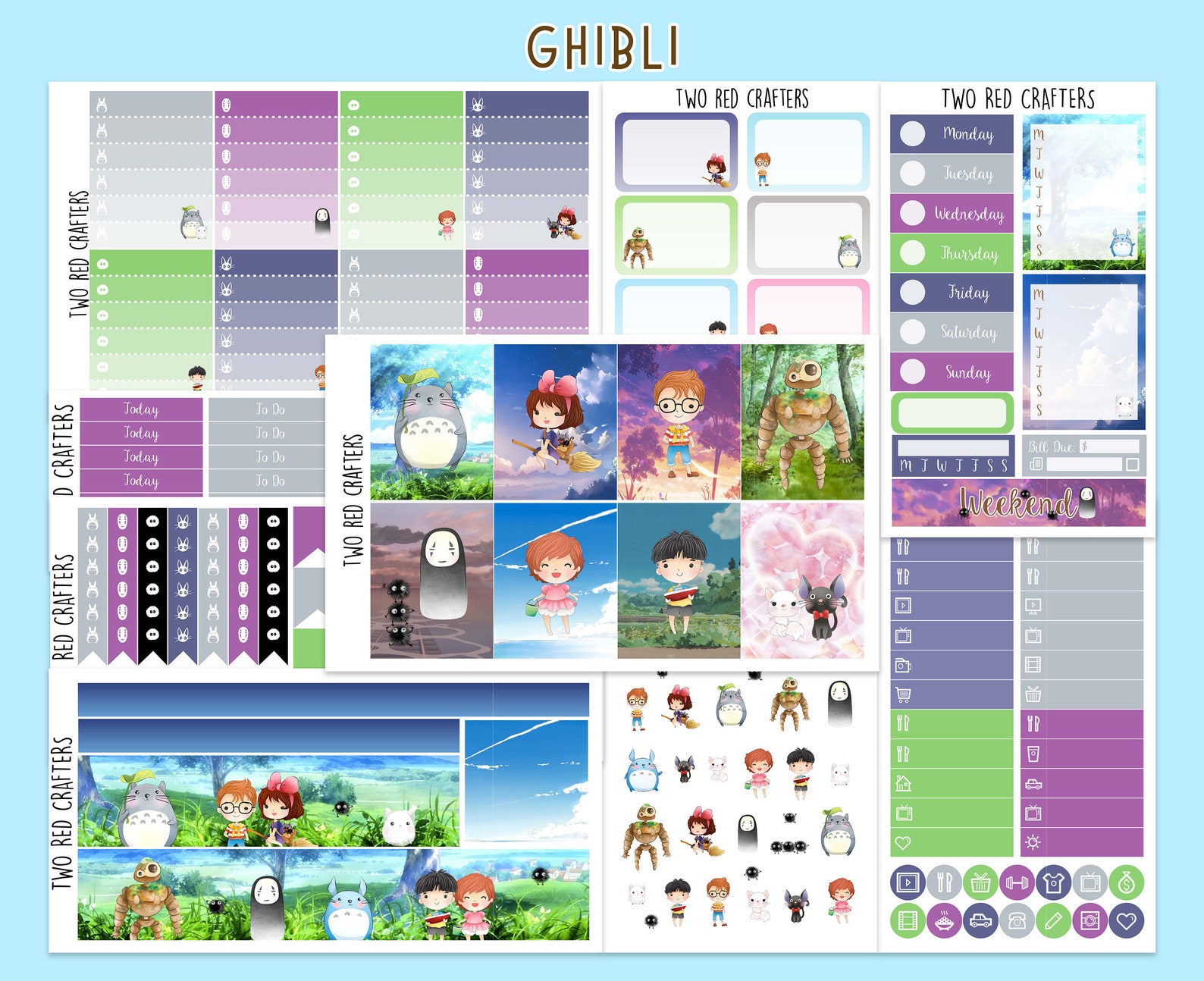 Kawaii Ghibli Studio Planner Sticker Kit

Totoro Bookmarkers
Mark your progress in your assigned reading books with these magnetic Totoro Book Markers. This way you can doze off, and not worry about losing your place!
My Neighbour Totoro Diary
You will love using one of this beautiful Totoro Diary to plan your week. The pages are lined to make writing easier and neater… and the illustrations will inspire your writing (even if it's just a to-do list). Measures 5 x 7 inches. (note- KOREAN holidays are indicated!)
2019 Ghibli Studio Animation [My My Neighbor Totoro] Diary Journal Weekly Planner Scheduler Datebook Notebook (5.0 x 7.3 inches). A Post Card included

Totoro Weekly Spiral Agenda
Keep your class assignments organized with the help of this Totoro Weekly spiral agenda. Each page flips at the top to a new week… and the days are in columns (perfect for list freaks like me). A cute cover and cute graphics make this an agenda that you WANT to use. Measures 7 1/2 inches wide by 5 inches tall.
Cartoon Totoro Weekly plan Spiral notebook Agenda for week Schedule organizer planner Cuadernos office School supplies 6821

YOU'VE GOT THIS!!