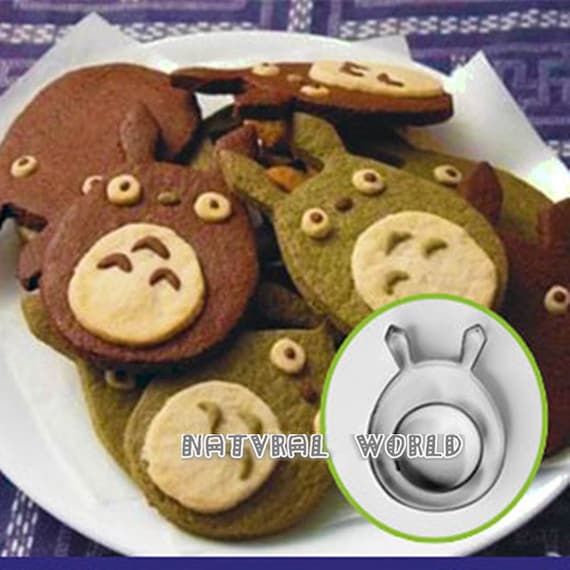 Totoro Pastry Fondant Cookie cutters

Looking for a cute Totoro Cookie Cutter? There are a few different styles to choose from. You can go with just Totoro… Totoro and Chibli… or even make an entire scene from My Neighbor Totoro! Because Totoro is such a nice round shape, you can easily use the Cutters for MORE than just sugar cookies! Bake a pan of brownies… and cut out Totoro shapes! Make Tea sandwiches and shape them like Totoro! Shape your Bento rice to look like Totoro! Be creative! You can even use the cutters to make crafts using Salt Dough or Clay!
The sky is the limit… you can be deliciously creative!
Find your Perfect Totoro Cookie Cutter HERE!
Full Story Set of Totoro Cookie Cutters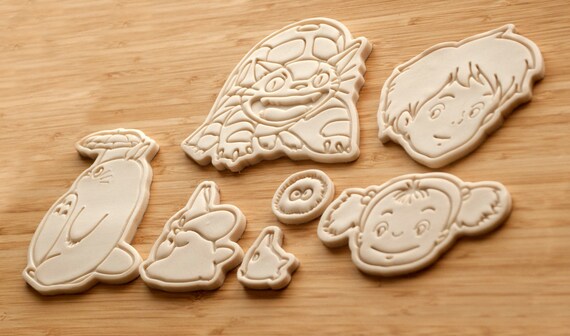 My Neighbor Totoro Cookie cutters.

For the ULTIMATE Totoro Cookie experience… You NEED this 6 Piece My Neighbor Totoro Cookie Cutter Set! It has EVERYTHING you need to recreate your favorite movie in cookie form. I swear, they are practically too cute to eat! (But I would anyway… because… YUM!)
The set comes with – a Big Totoro, a medium Totoro (Chuu), a little Totoro (Chibi), Catbus, Satsuki, Mei,  and of course, a soot sprite cutter! All measuring between 1 1/2 and 3 1/2 inches tall. These plastic cutters will last for years with care… be sure to hand wash them after use, and dry them off.
It might take a steady hand to get the icing just right, but the work is so worth it! People will adore your beautiful cookies.
So MANY Cute Totoro Cookie Cutters!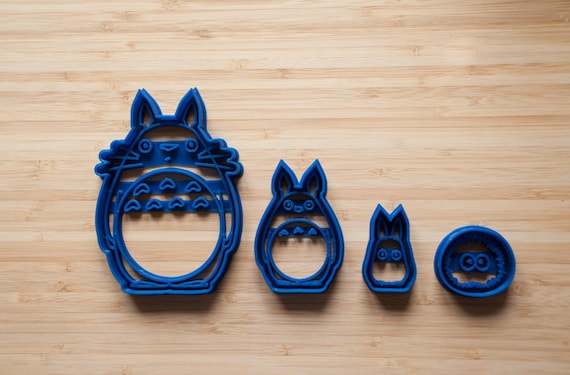 Totoro set + Susuwatari. Cookie cutters. Gingerbread and cookies. Totoro. Cupcake topper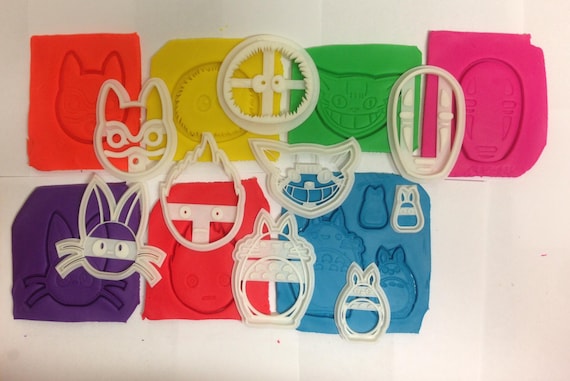 Mononoke , Totoro, and more Cookie Cutters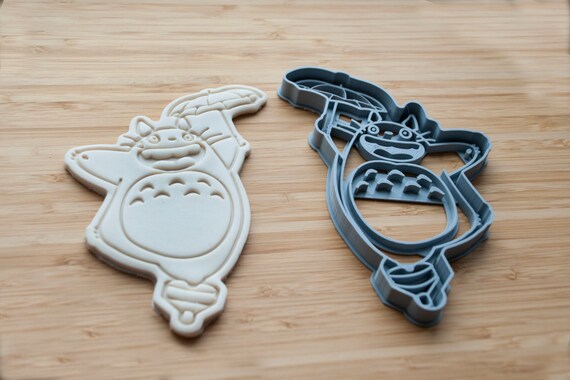 Totoro cookie cutters.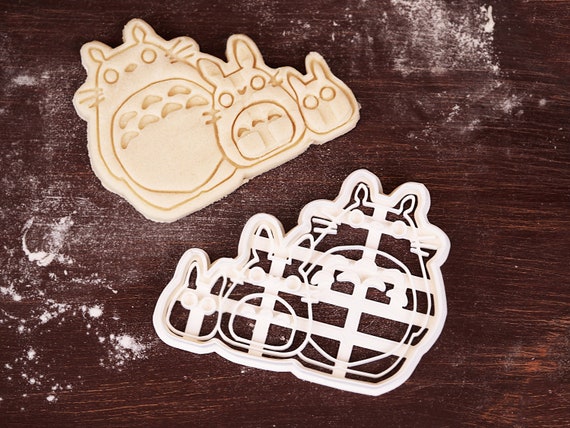 Totoro Characters Dough Cutter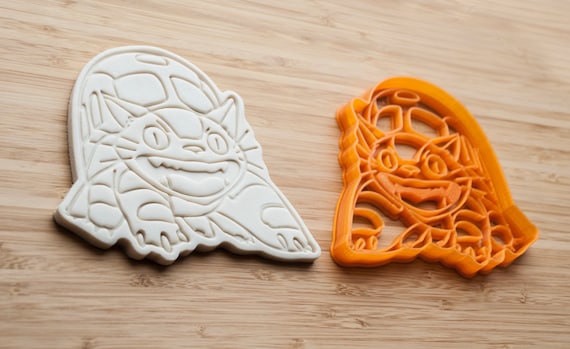 Catbus cookie cutter

Totoro Cookie Cutter – Stainless Steel Fondant Cutter 2 pc
Best Quality – Cookie Tools – Family Baking Design Rabbit Stainless Steel Mini Cookie Cutter Baby Favorite Cartoon Cheap Pie Crust Cutter – by SeedWorld – 1 PCs

I absolutely LOVE these Totoro Cookie Cutters…. use them on cookie dough, fondant, or even on bread for little tea sandwiches. One Totoro looks at you head on , while the other is in profile with an umbrella.
The Totoros are almost 3 inches tall, and are 2 inches wide (so they are the PERFECT size for cookies or brownies!). Use the outline of Totoro to cut the cookie (or whatever) then use the smaller circle to cut a different dough for his belly! (Or just use it to mark where his belly should be when you are decorating!)
Because there are 2 different styles, it's easy to be creative.
If you love Totoro, and you love to bake, you need these cookie cutters!
You can find more Stainless Steel Totoro Cookie Cutters Here
Stainless Steel Cookies Cutters Baking Tool Cake Decorating Chicken Totora Cow-Totoro

Cute Totoro Cake Mould for Fondant Confectioner Biscuit Stamp Cookie Cutter Tools Form Stainless Steel Metal Bakeware DZ192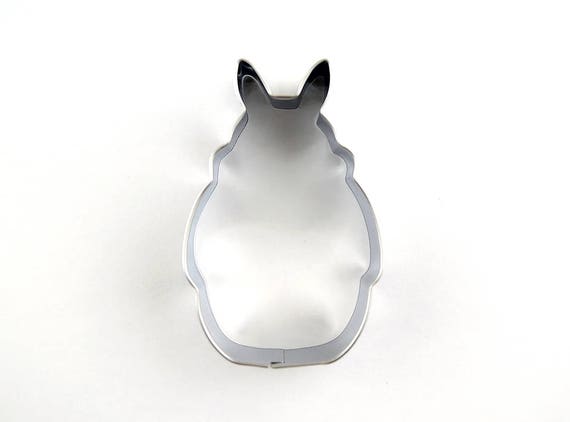 Totoro cutter

Totoro Cookie Cutter Stamps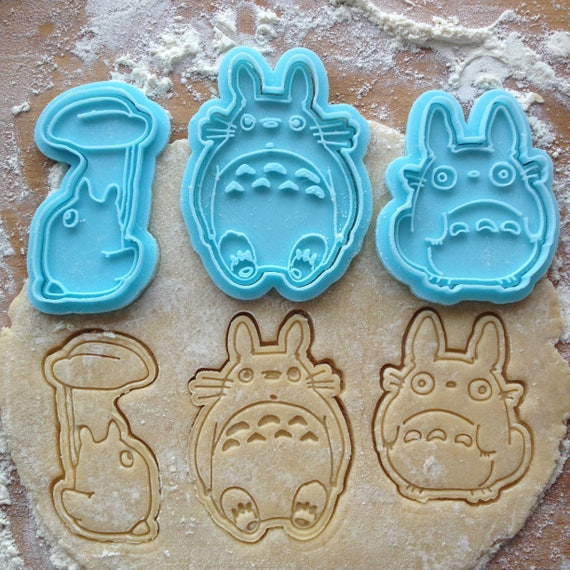 Totoro cookie cutters set. 3 cookie stamps in set: Totoro, Chibi Totoro, O-Totoro.

This set of Totoro Cookie Cutters works as a stamp as well as a cutter, so that the cookies show more detail. I would think they are best to use for crafts or sugar cookies where the dough is only 1/4 inch thick, and not so much on bread or brownies.
You get a big Totoro, a medium Totoro (Chuu) and a little Totoro (Chibli)
Because the cutters are made from environmentally friendly plastic, you should wash them by hand.
Totoro is about 4 1/3 inches tall….
Still MORE Totoro Cookie Stamps!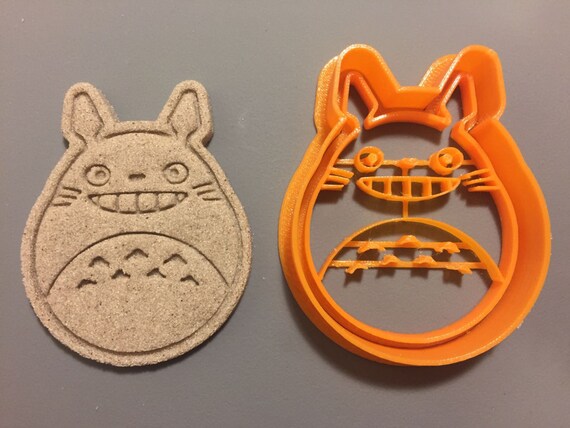 Atomade 3D Printed Japanese Anime My Neighbor Totoro Cookie Cutter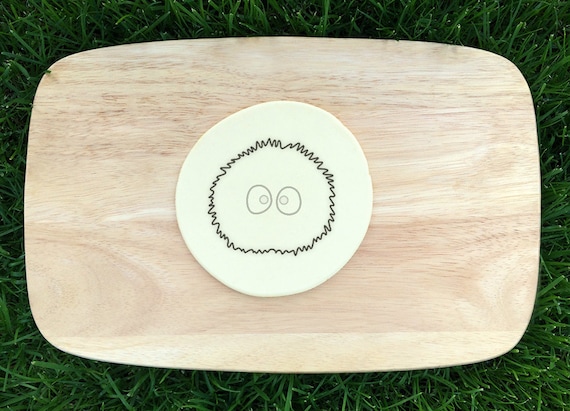 Soot Sprite cookie Stamp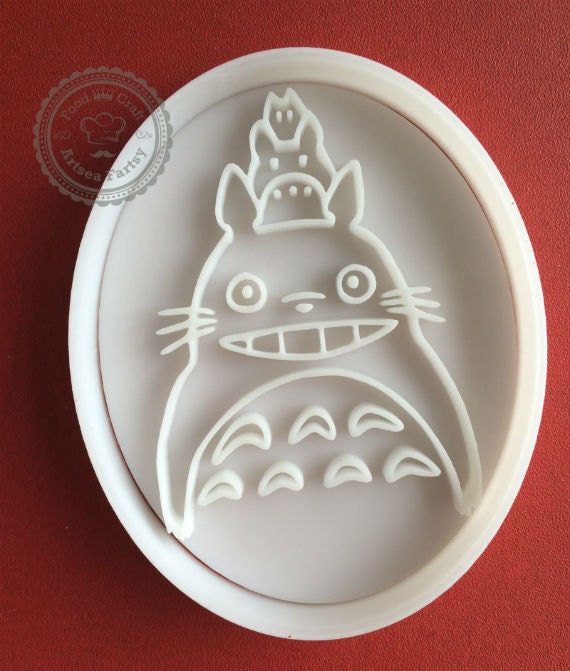 Large Totoro cookie cutter Chibi Chu totoro

See How Totoro Cookies are Decorated