TWSY Women's Merry Christmas Totoro Mononoke Long Sleeve Sweater Size S White,100% Organic Cotton

Wearing a Totoro Christmas Sweater or Sweatshirt or T-shirt is perfectly appropriate for this time of year.
Totoro is a Christmas Tree with a big cheesy grin. He is all wrapped up in lights, and covered in ornaments. On his head is a little Totoro holding a star with his ear. Santa is doing the decorating, and lots of anime elves dance around the pullover.
Although it says sweater, it is a 100% cotton sweatshirt that will definitely keep you warm!
I think I would wear this shirt ironically to a funky Christmas Party….  It's crazy and colorful, and will make people smile when they see the familiar Totoro character.
Totoro Christmas Sweater
The shirt itself is high quality, and the image should stay fresh looking without fading or cracking, as long as you dry it inside out on a low heat setting.
It should be noted that this is not a Studio Ghibli production… it's fan art done to combine the holiday spirit with Totoro. And I dlo love the little snowman!
The Totoro Christmas Hoodie comes in white, black, grey, red or purple for women's sizes, but you can also get those colors as a Man's hoodie.
If you love Totoro, or have  a Totoro Fan in your world, this sweatshirt may be the perfect thing to wear around the holidays! It will keep you warm and cozy, just like Totoro does when he wraps you in to a big hug.
Christmas Is Coming T Shirt, Totoro My Neighbor's Sweater T-shirt Hoodie (XL,Navy)
Crystal Men's Christmas Totoro Long Sleeve Hoodie Hooded Black US Size S
&
Totoro Christmas T Shirts
These Totoro Christmas Tee Shirts are patterned like your favorite sweater… but not hot and scratchy!! Different Styles are available, and they have shirts for men and women. Click through for more information.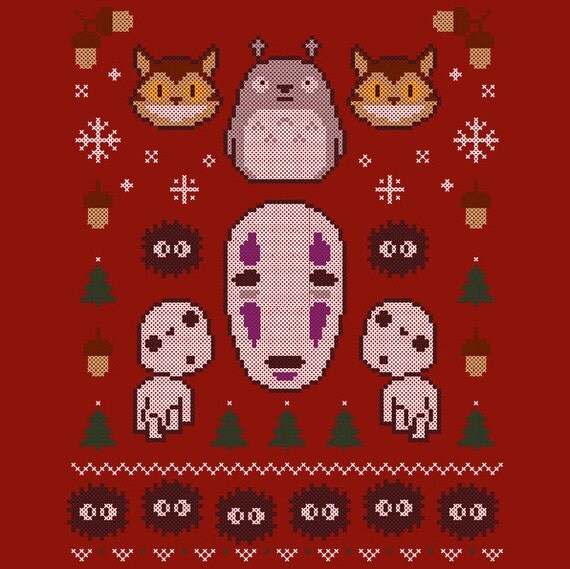 Totoro Ugly Christmas Sweater T-Shirt *FREE SHIPPING*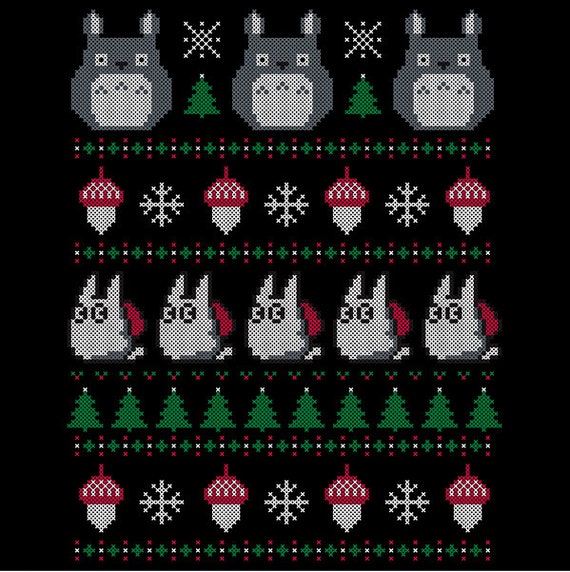 Totoro Ugly Christmas Sweater T-Shirt *FREE SHIPPING*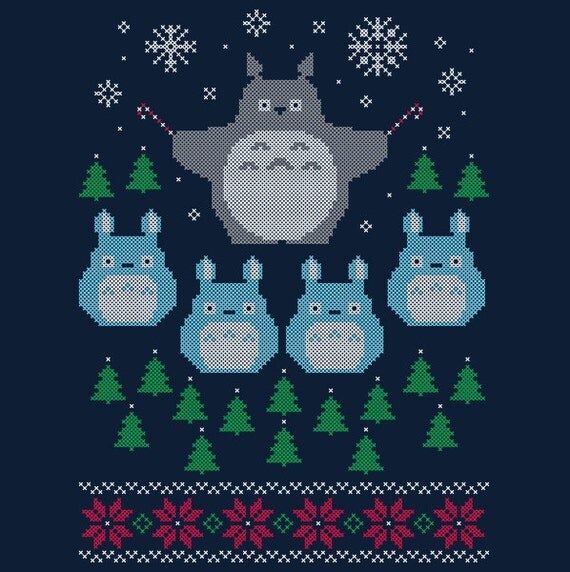 Totoro Ugly Christmas Holiday Sweater T-Shirt *FREE SHIPPING*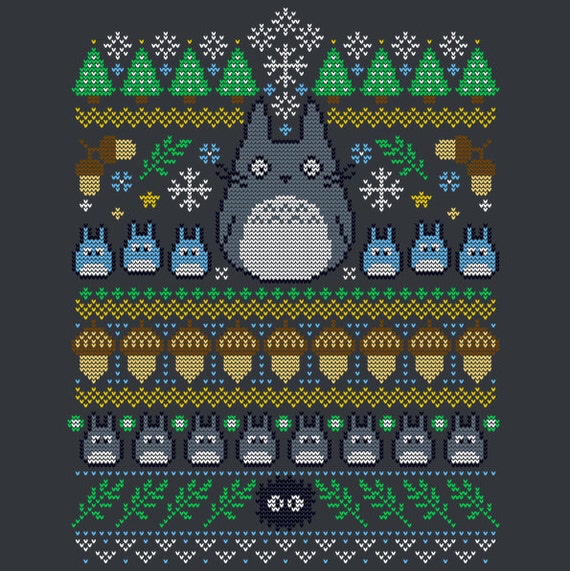 MENS "Forest Friends" totoro Christmas

My Neighbor's Sweater Cute Totoro Ugly Christmas Shirt, Merry Christmas T Shirt Unisex (S,Red)
LongRVEA Wo'men's My Friend Totoro Christmas T-shirts Medium Black
Kra8er Totoro Merry Christmas Woman Short Sleeve Raglan T-Shirt


&
Totoro Cardigan Sweater
Looking for a Totoro Cardigan Sweater that even your Grandmother will approve of? This sweet sweater is "nice" enough for family dinners… while still showing off that Studio Ghibli style that you love!
Her Universe Studio Ghibli My Neighbor Totoro Garden Girls Cardigan
&
More Cute Totoro Christmas Ideas