Remember the scene in My Neighbor Totoro, where the girls and Totoro took a comfy nap all together…?  Now imagine how well you will sleep when you are cuddled up in a your very own My Neighbor Tototo Bed Set!
You can buy Totoro Bed sets as a full bed, or as a set of Totoro Bed Sheets that can be put on the bed you already own. You can even find Totoro Bed Covers or a Totoro plush bed blanket to keep you warm and safe… just like you are really sleeping with Totoro. Can you imagine how sweet your dreams will be?
 Totoro Bed Review
My Neighbor Totoro Sleeping Bag Sofa Bed Twin Bed Double Bed Mattress for Kids

The Totoro Pillow Bed has a sort of Futon feel… only it's fuzzy and cute. The full sized bed is large enough for 2 adults (ok, small adults) to cuddle up in. It's definitely the right size for kids (or the young at heart). Measuring 2 1/3 meters x 1 3/4 meters. There is even a detachable tail that can be used as a pillow.
The Totoro Pillow Bed.. is like sleeping on a giant pillow. The sweet cover is filled with 100% PP Cotton, and is a 100% green product. You won't have to worry about pesticides or allergens. You can sleep on top of the bed, or tuck into the attached cover. The cover can be taken off of the filling and washed to keep it fresh.
I love the details. The eyes, the claws, and the big arms that make you feel loved and cozy.
Don't buy another futon… get yourself a Totoro Bed!
Adult Sized My Neighbor Totoro Bed Set
This My Neighbor Totoro Bed Set comes in EIGHT (8) Different sizes ! From small to extra large! You will definitely find the right bed size for your world!
No.1 Child Single Version – Weight 13.2P, size (L * W) 66.9in * 43in
No.2 Children's Double version – re-number 22P, size (L * W) 70.8in * 55in
No.3 Single Normal Edition – Weight 15.4P, size (L * W) 78.7in * 47in
No.4 Single thicker version – Weight 17.6P, size (L * W) 78.7in * 47in
No.5 Single Extended Version – Weight 22P, size (L * W) 86.6in * 47in
No.6 Double thicker version – Weight 26.5P, size (L * W) 78.7in * 66.9in
No.7 Double increase the version – Weight 30.8P, size (L * W) 90.5in * 70.8in
No.8 Extra large Deluxe Edition – Weight 39.7P, size (L * W) 98.4in * 70.8in
Halloween Unisex-adult Totoro Design Big Sofa Totoro Bed Mattress Sleeping Bag Mattress (No.1)

But… if buying an entire Totoro Bed is more than you can do… why not get Totoro Bedding.
My Neighbor Totoro Bed Set
A Totoro bed Set makes your entire room look like Totoro's World!
Includes sheets, pillow cases and a duvet cover or quilt. With so many styles and sizes to choose from, you are certain to find the perfect My Neighbor totoro Bedding Sets for your room… or for your child's room.
MeMoreCool Pink Totoro Duvet Cover Set Cute Kids Bedding Set
MeMoreCool New Arrival! Cartoon Totoro 3 Pieces Bedding Set 100% Cotton Cute Totoro Duvet Cover Kids Anime Bedding
Sport do Winter New! My Neighbor Totoro Thicken Flannel 4 Pieces Bedding Set Cartoon Totoro Warm Duvet Cover Sets Totoro Bed Sheets Full Size
Todaybuy 3d My Neighbor Totoro Velvet Bedding Set,3d Totoro Duvet Cover Set 4 Pcs,kids Short Plush Coral Velvet Bedding Set Twin Queen King Size (King, 1)
Judy Dre am Anime My Neighbor Totoro Bedding Set 4pcs Gray Bedding Sets Flat Sheet Cartoon Three-piece Duvet Cover Sets
HIGOGOGO Home Textiles 100% Cotton Cute Totoro Bedding Set Duvet Cover Set Super Soft Twin Full Queen Size 4 Piece Children Duvet Cover Set (Full, Fitted sheet style)
&
Totoro Duvet Covers
Cover your boring j with one of these super cute Duvet covers featuring Totoro and the Soot Sprites.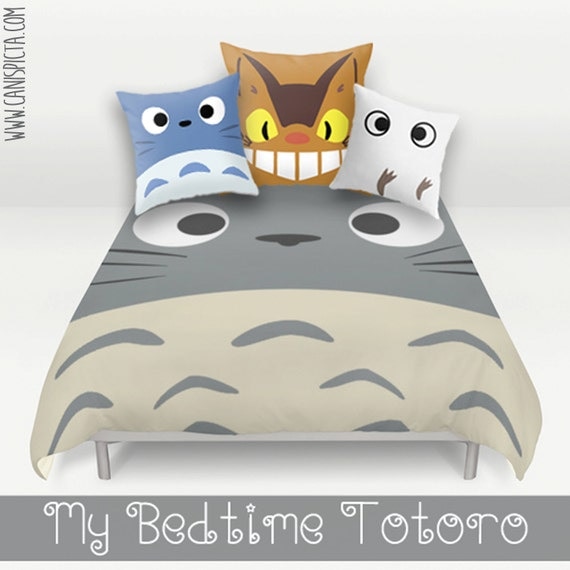 Totoro Bed Set Duvet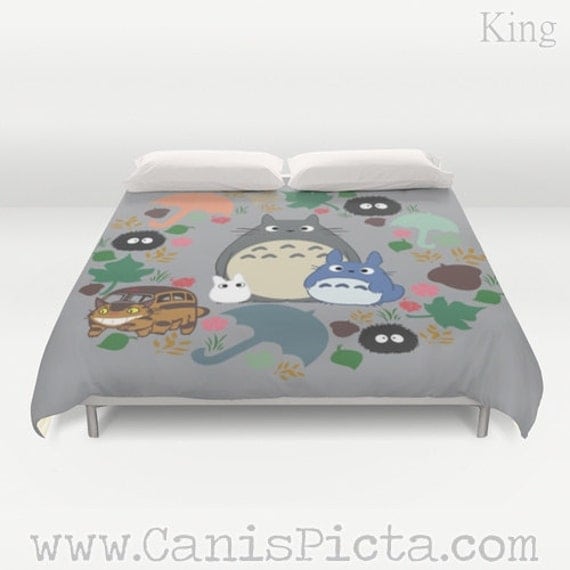 Duvet Cover Totoro Kawaii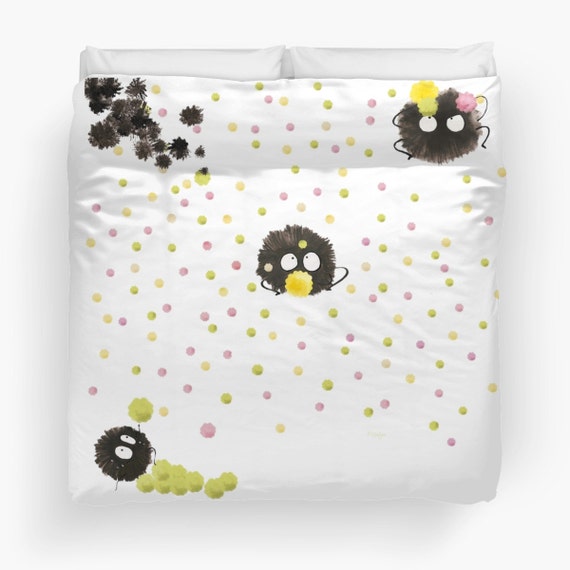 Susuwatari · Duvet cover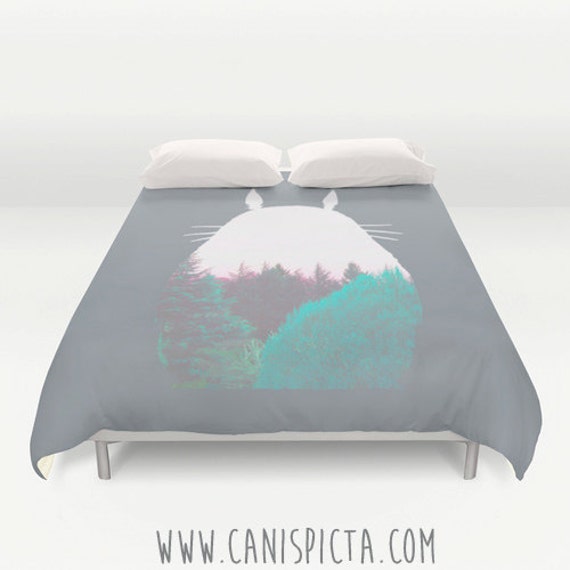 Studio Ghibli Decorative Duvet

&
Don't forget to add Totoro Throw Pillows!
Hand Painted Colorful Lovely Totoro Chinchilla Throw Pillow Case Decor Cushion Covers Square 18*18 Inch Beige Cotton Blend Linen
Pair of Black Totoro Series Print Decorative Pillow Covers 45CMx45CM Linen Throw Pillow Covers Sofa Cushions
Warm-life New Style My Neighbor Totoro Throw Pillow Cover (Totoro7)
Lovely Totoro Cute Cartoon Chinchilla Throw Pillow Case Decor Cushion Covers Square 18×18 Inch Cotton Linen for Sofa (Green)
Generic My Neighbor Totoro Plush Throw Pillows Within a 160 X 100cm Blanket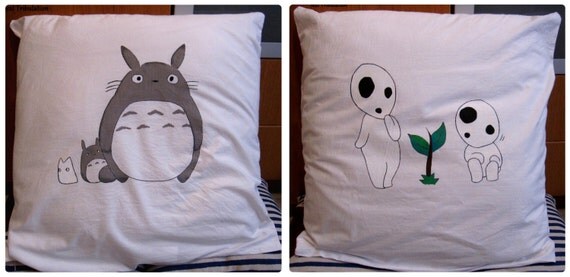 Pillowcase Totoro & Kodama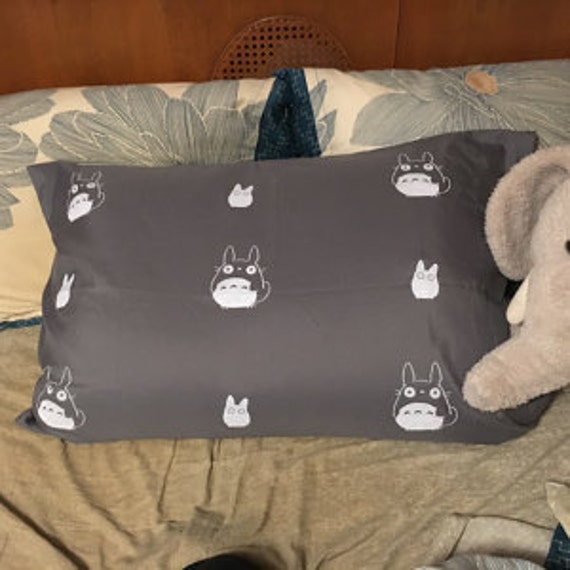 Studio Ghibli Totoro Inspired Pillowcase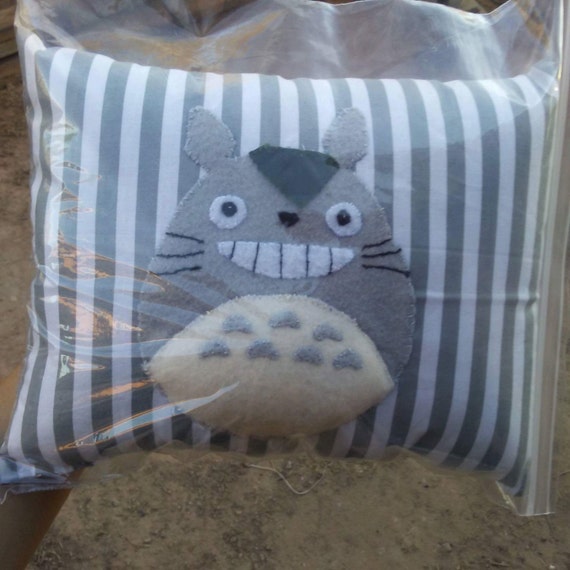 Totoro Mini Pillow

&