Can you imagine anything nicer on February 14 than getting a Studio Ghibli Valentine gift? Sweet, thoughtful… all the happy feelings!!! Luckily, there are loads of wonderful things to choose from … Studio Ghibli Valentine Cards, Studio Ghibli Jewelry, posters, pins, plushies… and so much more! Find that perfect something for your special Valentine! (or maybe just Treat Yourself!).
There is something here for every budget! So you are sure to find that perfect thing to make you significant other's heart laugh!
Studio Ghibli Valentine's Day Cards
Sometimes it's hard to express that perfect sentiment…. finding the right words that express just how you feel. But these cards say it all for you! Simple and direct, sweet and thoughtful… and with adorable images of your favorite Studio Ghibli characters. Slip your Valentine a card (maybe tuck it into their bag, under their pillow, in their locker or even use old-fashioned snail mail)… they are certain to bring a smile.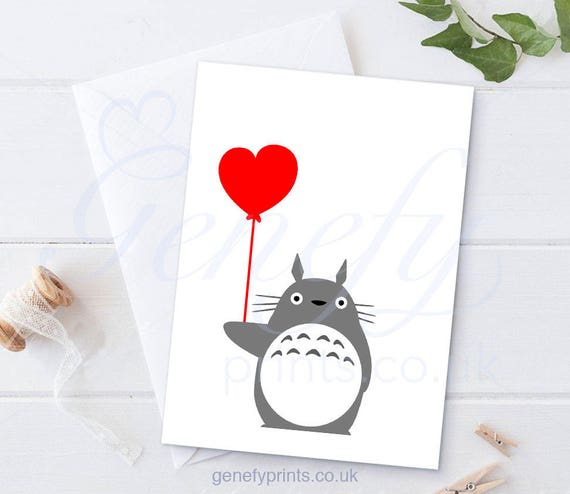 Studio Ghibli My Neighbour Totoro Card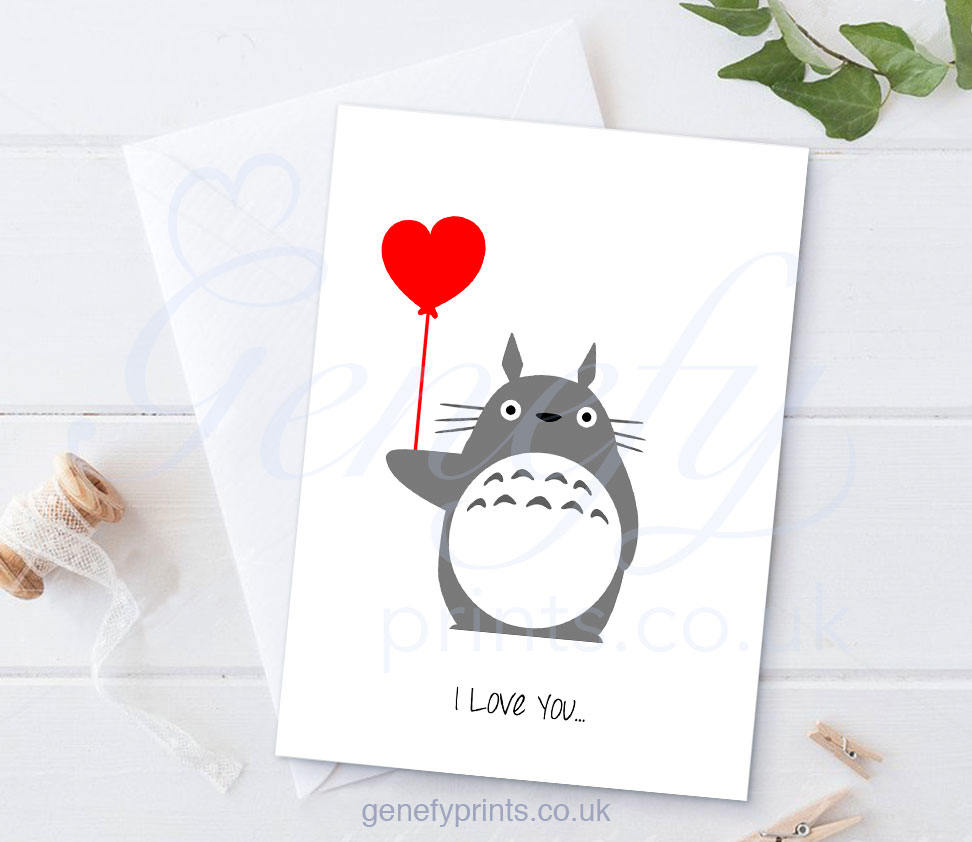 Studio Ghibli My Neighbour Totoro I Love You Card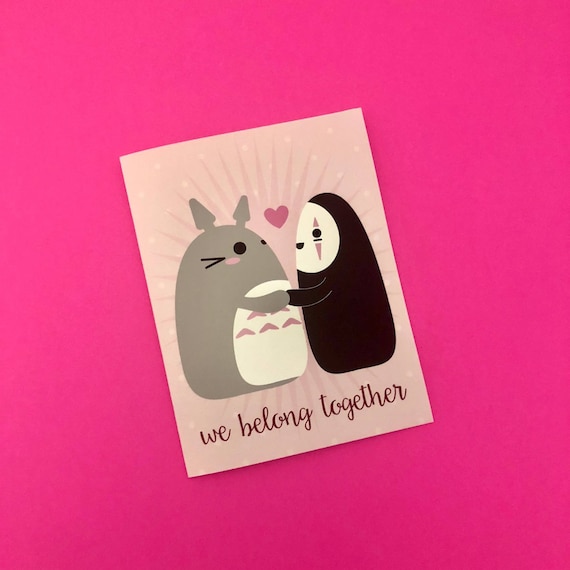 Totoro & No-Face "We Belong Together" Valentine's Day Card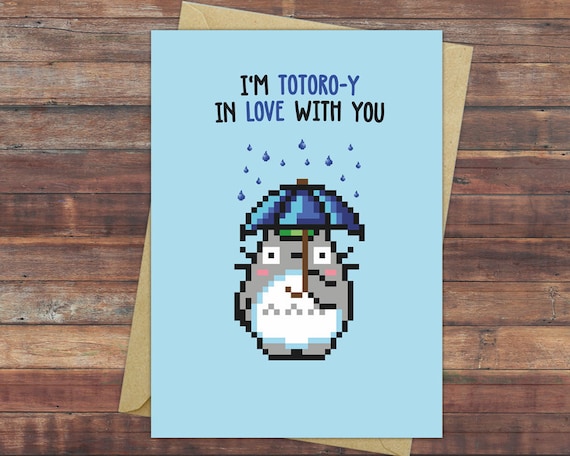 Totoro Valentine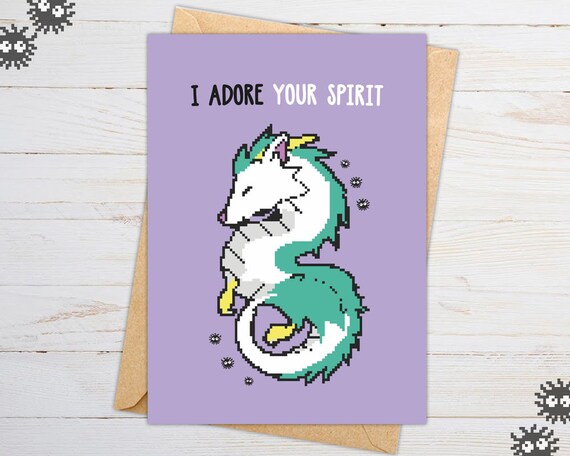 I Adore your Spirit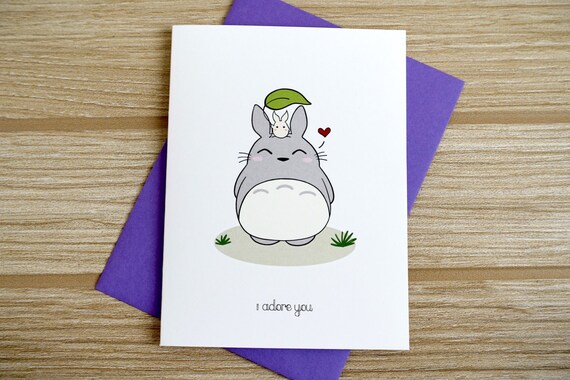 Adore Love Card

Studio Ghibli Valentine Gifts
From Figurines and jewelry to bath bombs and posters… you will find the perfect Studio Ghibli Valentine HERE.
No Face and Heart Figurine
This teensy little No Face figure holding hearts is the perfect thing to slip into your love's pocket. Or maybe tuck it into a plant. And it's small enough to stick on a desk where it can be seen every day.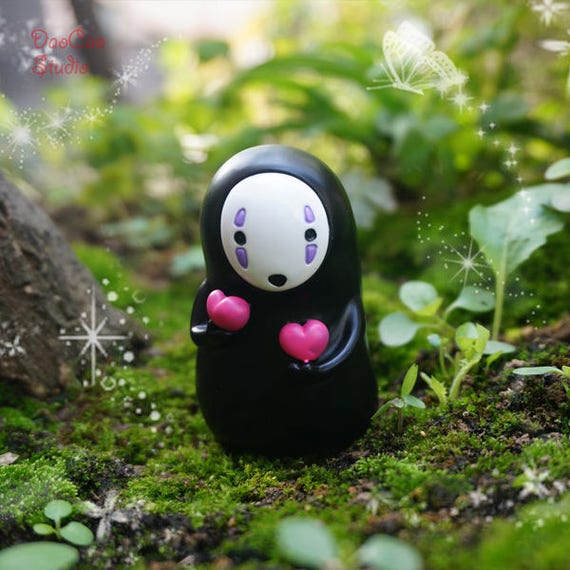 No-Face Men Hold Pink Love Heart, Fairy Garden Supplies

Totoro Love Ring
I absolutely ADORE this ring! Engraved with 2 happy and in-love Totoros! Comes in different widths, so if you like the rings heavier or lighter, you can find the perfect one. These Tungsten bands will last as long as your love.
My Neighbor Totoro of Miyazaki Studio Ghibli – Couple Love Ring 4mm Tungsten Band Ring Engraved Free by Thorsten from Roy Rose Jewelry

Personalized Ghibli Style Portrait
I can not tell you how happy I am with the portrait I ordered from this artist. Just upload a picture … one of just your love, just of you, or both… and choose a background style. The artist will turn your picture into a Ghibli Style Anime portrait! You print it up.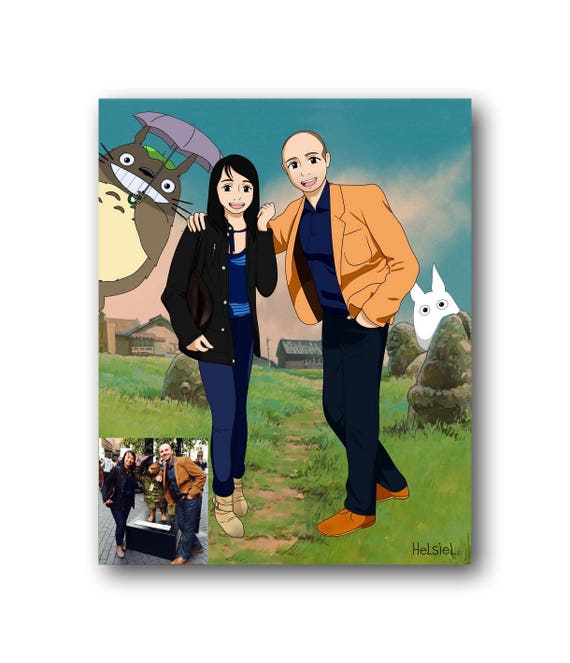 Personalized Ghibli Style Portrait!

Totoro Bath Bomb
Whether you are bathing alone or together, a Bath Bomb is a wonderful fizzy gift… and these adorable Totoro boms come with a little charm inside! No nasty additives! And they have a wonderful scent…
Romantic Howl Print
I swear, my heart would stop if Howl whispered "I think we ought to live Happily Ever After" to me.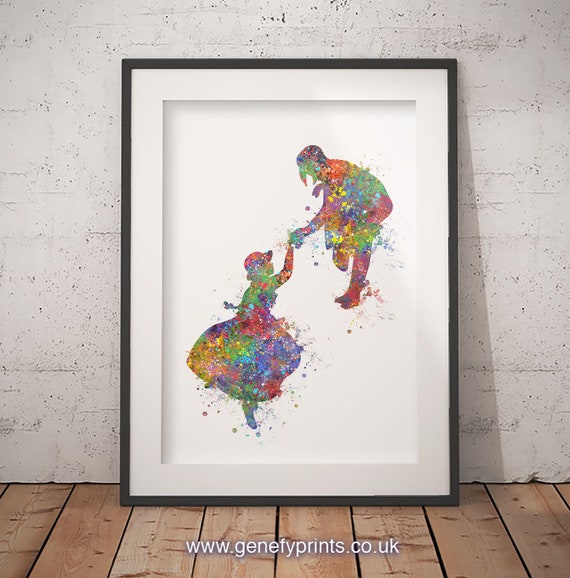 Howl's Moving Castle Sophie & Howl Studio Ghibli Watercolor Poster Print

Studio Ghibli Pins
Just need a little something to make Valentine's Day Special for your special someone? Why not give them a cute heart pin from Studio Ghibli?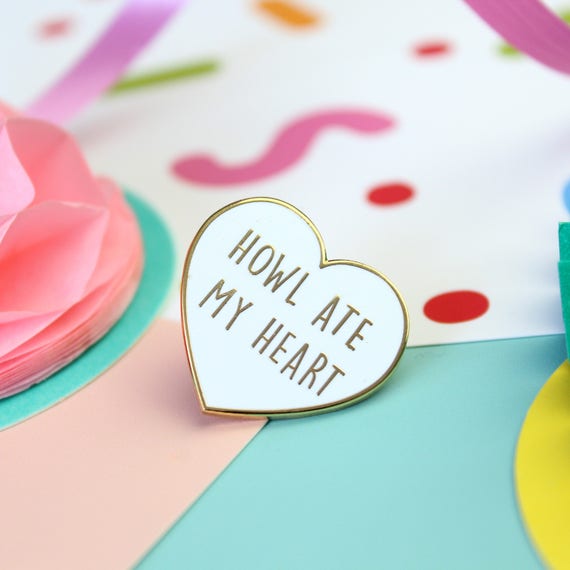 Howl's Moving Castle Pin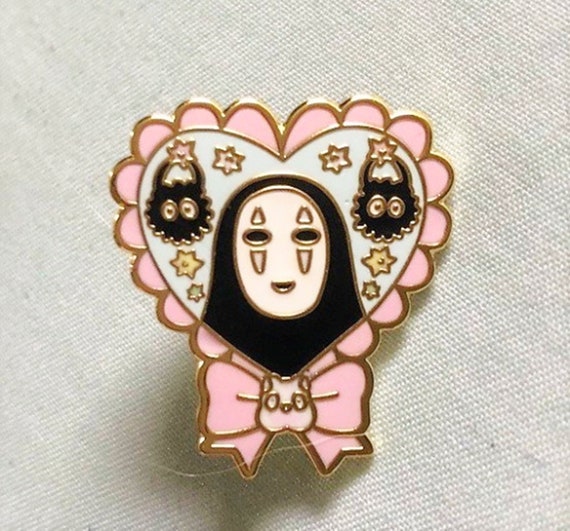 Spirited Away Enamel Pin (No Face and Soot Sprites)

Konpeito Candy
Not a fan of those Necco Hearts? Why not give your love a different kind of sweet for Valentine's Day. These Sugar Candies called Konpeito are the Soot Sprite's favorite… and they will be yours too.
Konpeito Sugar Candy 2.46 ounce 70 gram ~100 pieces

Ponyo Love Poster
The ultimate love… when someone loves you know matter WHO you are… just like Suske loves Ponyo! Remind someone daily how much you love them, no matter WHAT, with this Ponyo Sticker
Totoro Wedding Cake Topper
How romantic is this! An adorable Totoro Couple that works as a wedding Cake topper… or just a reminder of something wonderful to come.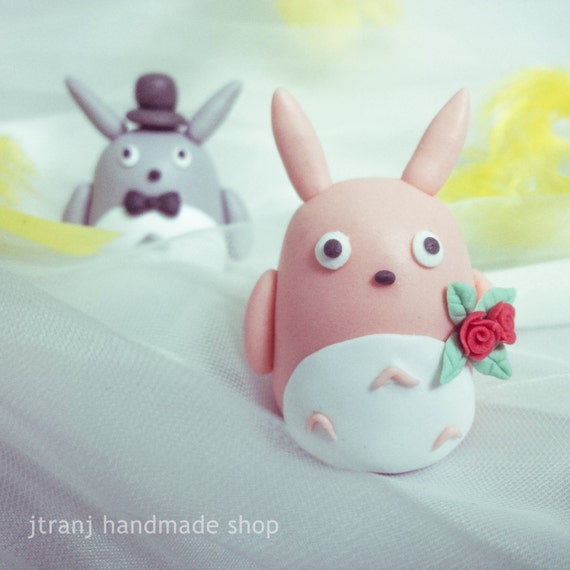 Totoro Couple – Wedding cake topper

Digital Downloads
Ok, so Valentine's Day crept up on you… now you need something FAST! How about one of these Digital Downloads? Click, print… and you are ready to gift!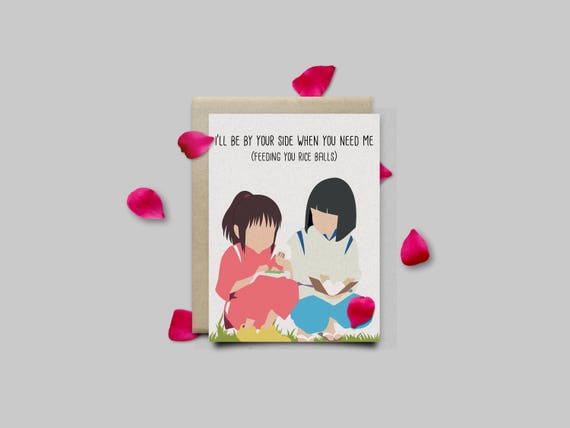 DIGITAL DOWNLOAD Valentine's Day Card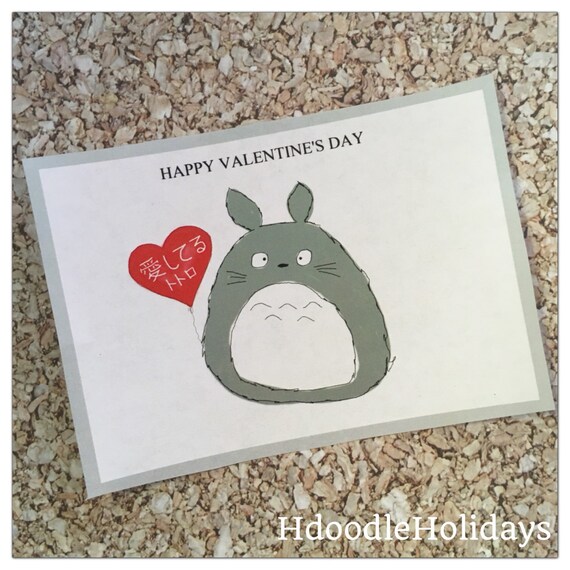 DIGITAL Totoro Valentine Card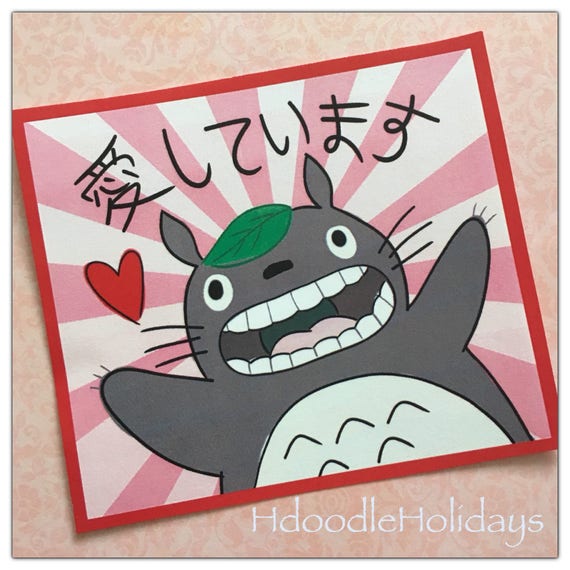 Digital Totoro yelling I love You in Japanese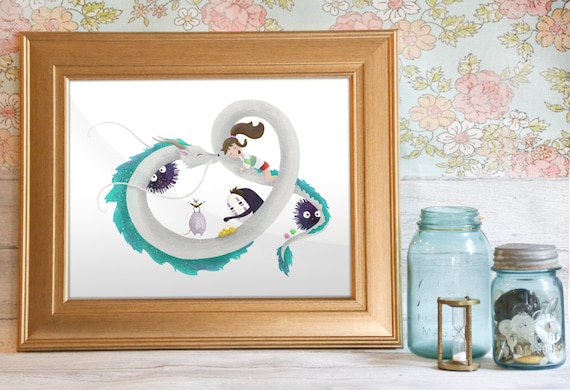 Chihiro and Haku

Didn't find what you were looking for?
Check some of these other ideas…