Totoro 3D Cartoon Wall Sticker Kindergarten Kids Room Decor Removable Mural Anime Sticker D227S 23.62×47.24

A Totoro Nursery is perfect for any fans of Studio Ghibli Films! Sweet and gentle Totoro will watch over your little one while they sleep, dream and grow. You can fill the whole room with these soothing colors and cheerful characters like Totoro, Mei, Soot Sprites and Catbus. If you choose a grey paint with white trim accents, the room will be suitable for boys and girls. Pillows, mobiles, stuffed animals, bedding and decals can add pops of color.
Because Studio Ghibli isn't Baby-ish, this is a room theme that can stay with a child all through their childhood. Unlike baby animals, or nursery blocks, no one ever outgrows Totoro!
Totoro Nursery Decor Ideas
Whether you are decorating a room for a child of your own, or there is a young person in your world that you feel needs an early introduction to Studio Ghibli, you are certain to find the perfect items for a fabulous Totoro Nursery here!
 GHIBLI My Neighbor TOTORO Baby Gift Set A

Totoro Crib Bedding
Babies need a nice warm quilt, and a few swaddling blankets. I found that it was best to find plain sheets in gray or white (they need more frequent washing), then top them with colorful blankets. Babies generally don't need pillows for sleeping until they are a bit older… but I found a few cute ones that you could use either in the bed, or on a chair.
You Need More than One Totoro Baby Blankets and Quilts
Crib sized quilts are so useful! Use them in the crib for a warm sleep cover… or toss it on the floor for baby to lay or sit on. The padding makes the floor softer, and keeps baby off the cold ground. You can even use quilts as wall hangings to brighten up the room! And for Toddlers… I can just see my daughter dragging a Totoro Quilt behind her… Also, they are a great size to have in the car! Perfect to warm up on cold drives. Honestly, you can't have too many baby blankets… Use them for swaddling, to keep baby warm in the crib, the car seat, the stroller… use blankets to protect yourself from baby drool… and use them to discreetly nurse baby (I'm not saying you have to hide, I'm saying that people can be mean… discreet helps). You can find lots of different styles with Totoro, and the other Studio Ghibli Characters.
Baby Bedding cot Bed Sets Cartoon car 100% Cotton Duvet Cover120150cm Kindergarten Dormitory Duvet Cover+Bed Covers+Pillow Shams 3-Piece Zipper Closure-Totoro-1.35m Bed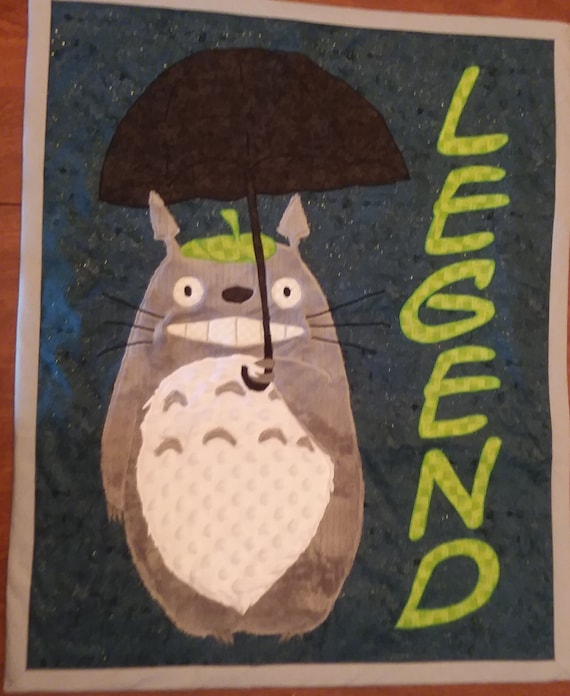 baby quilt blanket Totoro Anime applique handmade gift crib wall hanging personalized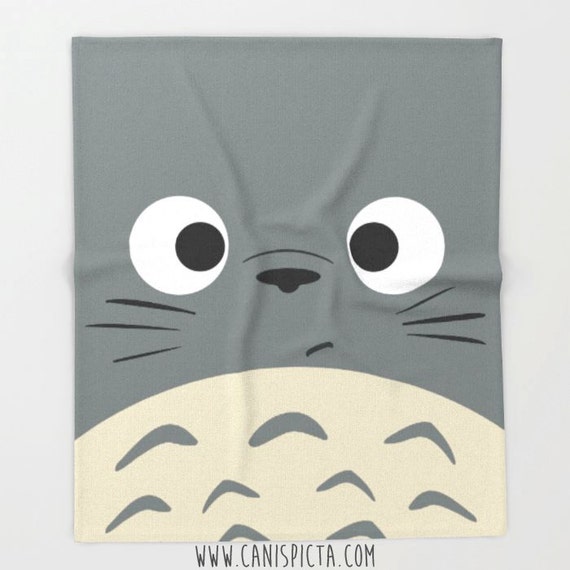 Totoro Blanket Ghibli Throw Kawaii Fleece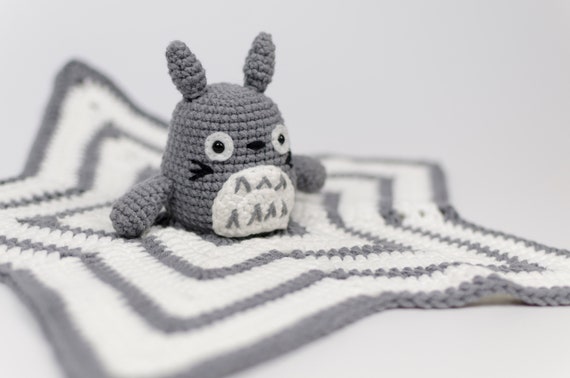 Totoro baby, Totoro, Ghibli, Studio Ghibli, lovey blanket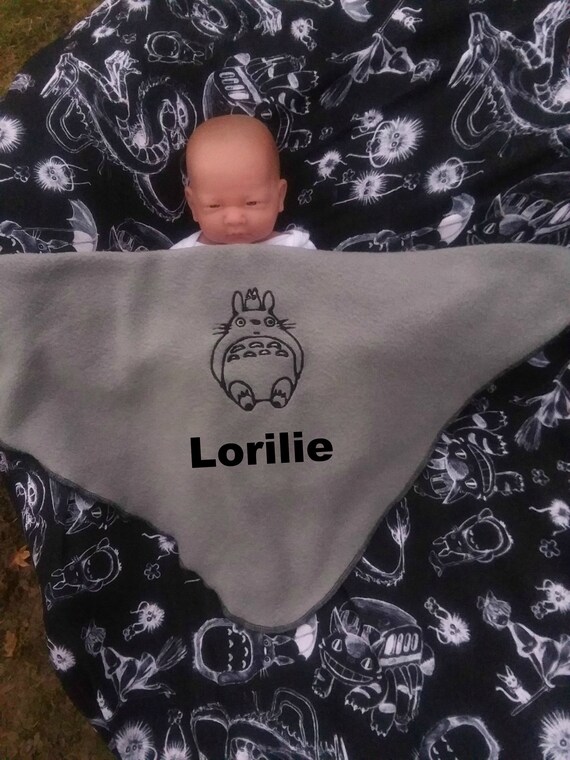 Studio Ghibli Inspired Fleece Baby/Kids Blanket – Totoro Personalized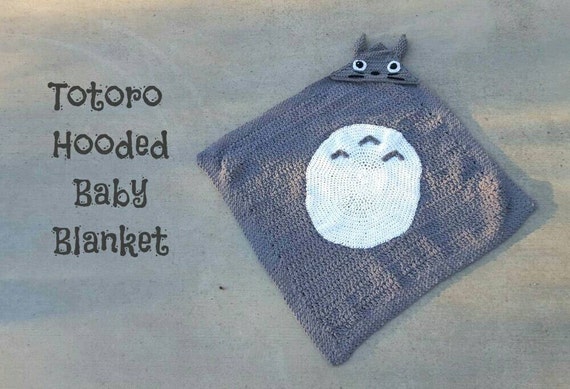 Totoro Hooded Baby Blanket

Cute Totoro Wall and Door Hangings
A name sign for the room… even personalized! And of course… dream catchers to insure sweet dreams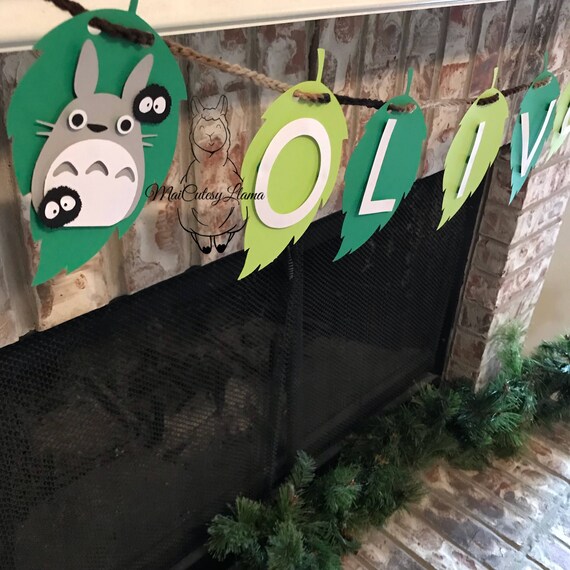 Perosnalized Name banner-Totoro-baby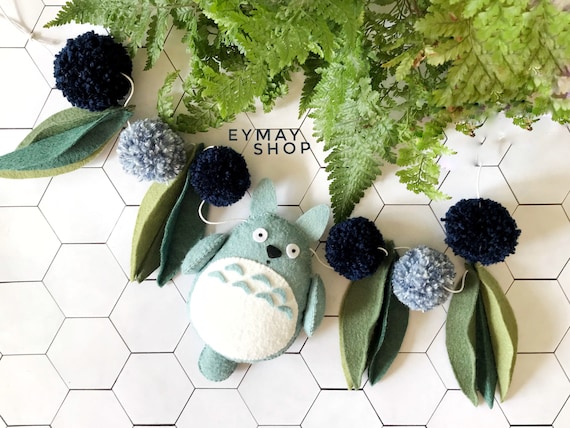 Totoro garland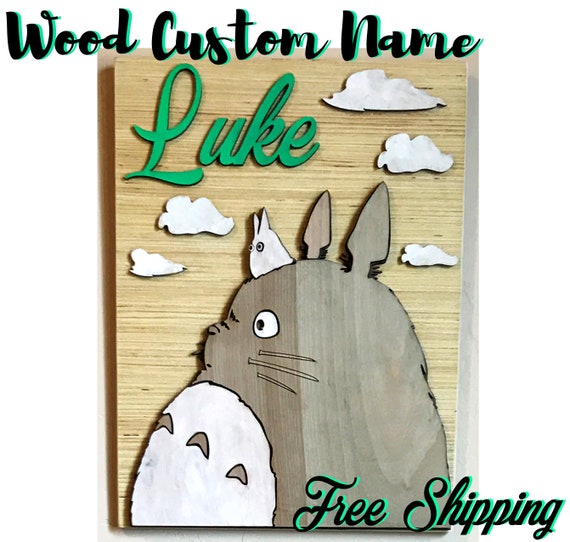 Personalized Name Sign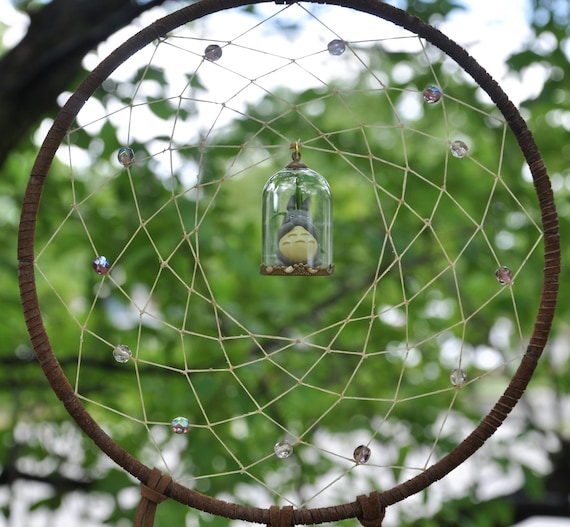 Totoro Dreamcatcher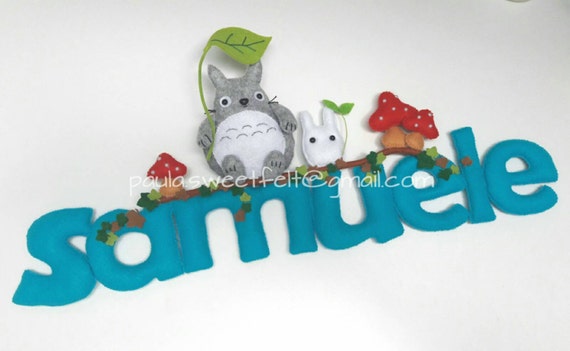 Totoro Door Hanger Personalized

Totoro Baby Mobile
A cute Totoro Baby Mobile above the crib will keep baby happily entertained…. or at least, it will look super cute, and give baby something to look at while they hopefully drift off to a blissfully quiet nap! Either crocheted or made from felt, these adorable mobiles will bring cheer and a pop of movement and color to any baby room.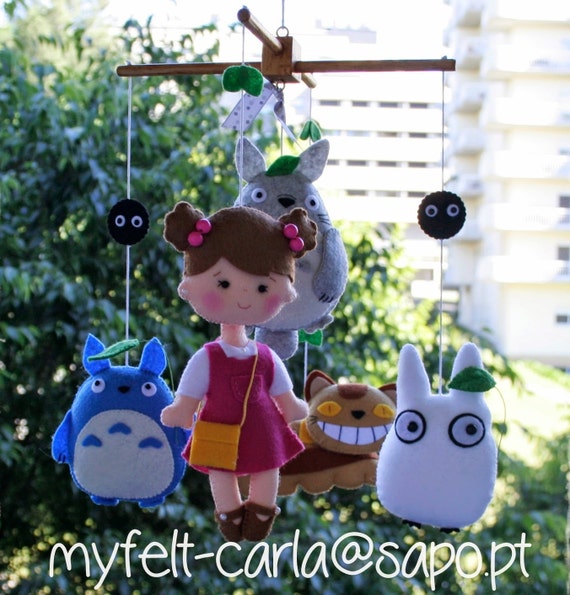 Crib Mobile My Neighbor Totoro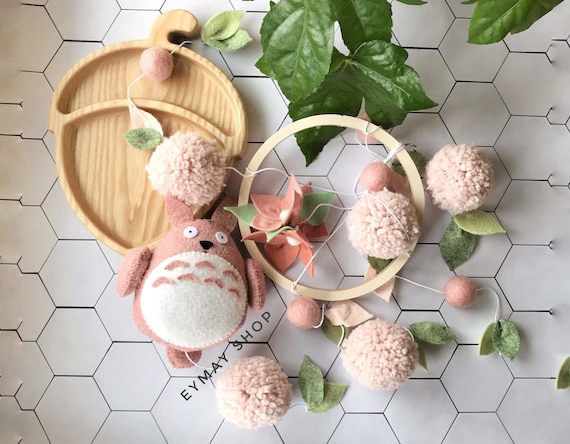 Totoro mobile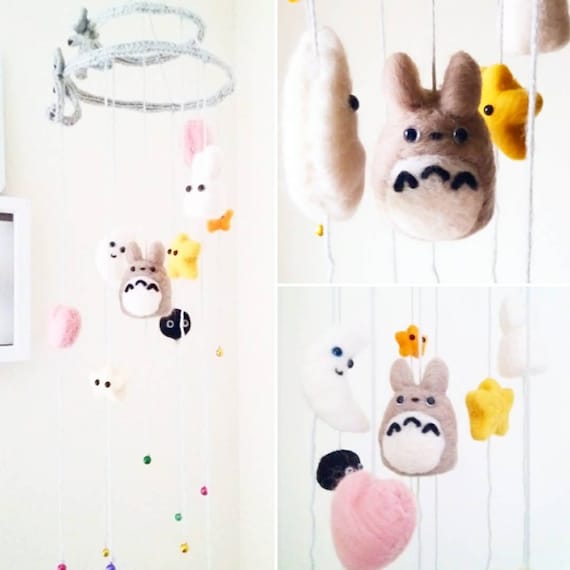 Totoro sweet dreams Mobile Baby's Room

Totoro Sleeping Bag
For a cozy nap anywhere….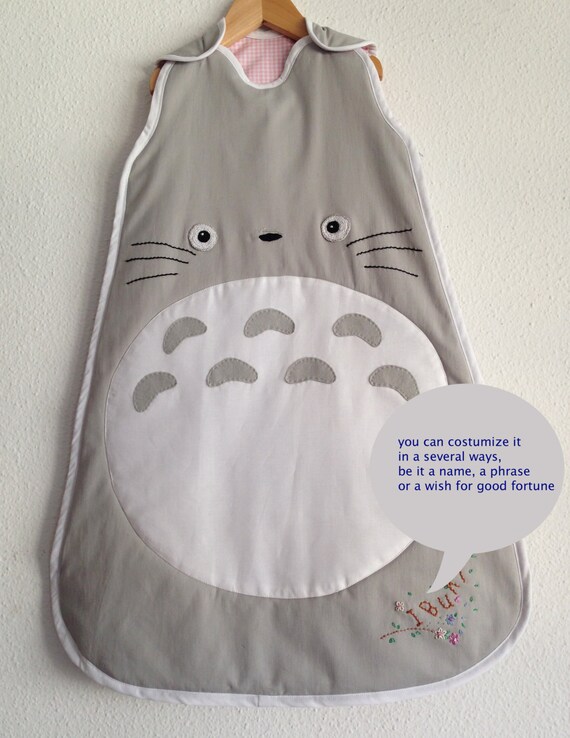 Totoro Sleeping Bag

New Ghibli My Neighbor Totoro KAWAII Sleeping Bag pillow Dream in Totoro

Totoro Leaves
I love these big green leaves from Ikea. Go ahead and mount it on the wall above the crib, the changing table or the nursery chair.
They add a nice touch of green to the room, and make me think of Totoro and his Umbrella leaf… but it's more than that. These leaves can block the light from bothering baby's eyes while they are eating, being changed, or napping.
The leaves are lightweight, made from nylon.
Ikea Green Leaf Lova Kid Bed Canopy – Latest 2017 IKEA Model Improved for Home and Office Use – Perfect for Diffusing Harsh Florescent Office Lighting – Short Stem (2-Pack)

IKEA 403.384.05 Kid Bed Canopy Green, Polyester

Totoro Night Light
Having a Totoro Night Light in the nursery makes it easier for all those times when you have to go into Baby's room at night. Luckily, there are a few different styles of Totoro night lights to choose from! They have different modes, so they will either stay on, or activate with motion. The square light sends images onto the walls.
Automatic Sensor Led Night Light My Neighbor Totoro Miyazaki Hayao Studio Ghibli (Medium/with Sides 2.8X1.1 inches)

Fding Birdcage Children's Night Lights Tap Sensor Vibration Rechargeable Dimmable Lamp Hand-held Design Portable Night Lamp with USB Charging Cable for Kids/Babys as Gifts (Blue)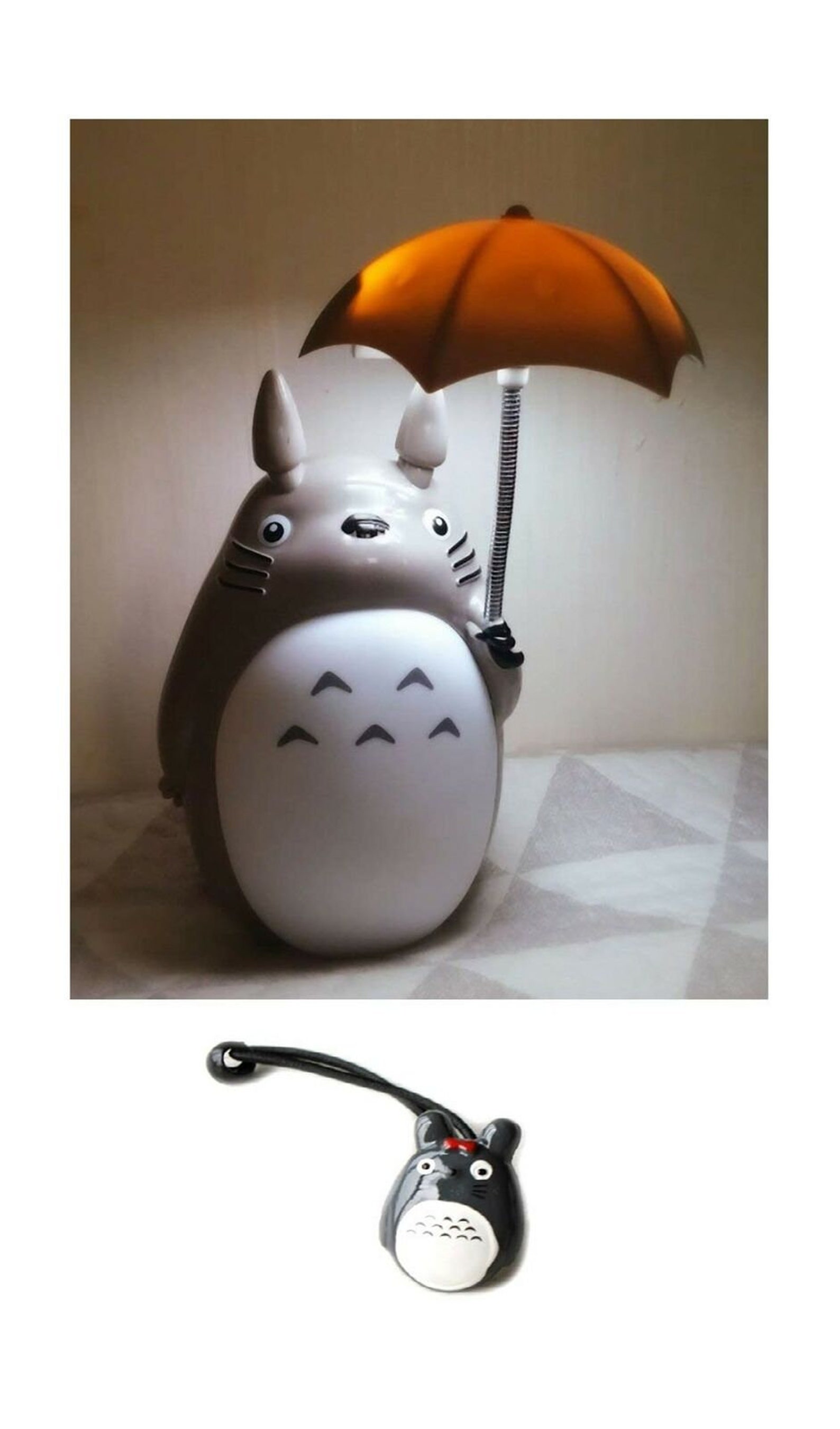 tudio Ghibli My Neighbour Totoro USB Led Night Light/Lamp for Kid's Bedroom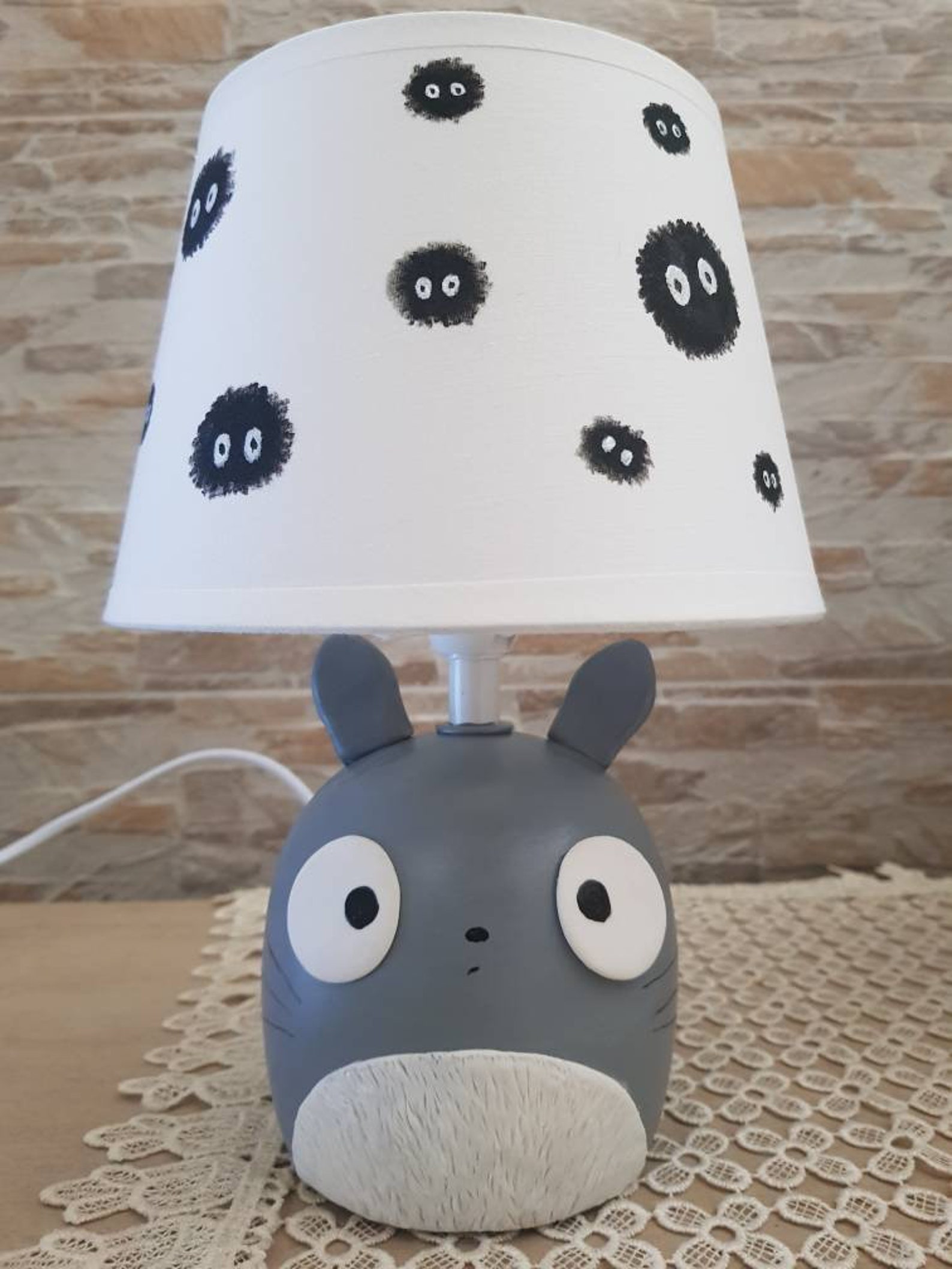 Totoro lamp

Totoro Rug- To Keep Feet Warm!
Having a Totoro Rug by the crib will keep your feet warm during those middle of the night visits, but also add a bit of padding to the hard floor (I had climbers…. it was good to have a soft landing place). These rugs come in various sizes, and will last throughout childhood.
Uniquely Cartoon TOTORO Skid-proof Washable Big Carpet Kids Nursery Entertainment Floor Area Rugs Mat For Living Room/Bed Room 130cm x 180cm,70.9

Ikeelife Cartoon TOTORO Skid-proof Washable Big Carpet Kids Nursery Entertainment Floor Area Rugs Baby Crawling Mat For Living Room/Bed Room Green,50x120cm/19.7

Totoro good friend bath mat 45 x 65 Green (japan import) by Senko

Sport do Japanese Anime My Neighbor Totoro Rectangle Kitchen/Living Room/Bedroom Decorative Area Rugs,Bedside Footmats,Doormats,1Pc,Green

Interior rug Heart 45X65CM green

Totoro Wall Decals
Simple decals add a fun dimension to the nursery. And putting up a decal is much easier than trying to paint a mural (take it from me… ) These decals are easy to put up, and easy to replace when you want a different look.
ANBER Cute Totoro Wall Sticker Kids Bedroom Decor Japanese Cartoon Animation Wall Decals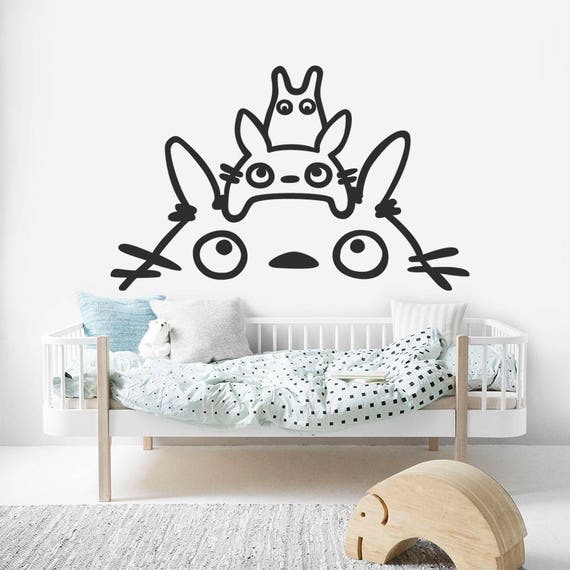 Totoro Kids Decal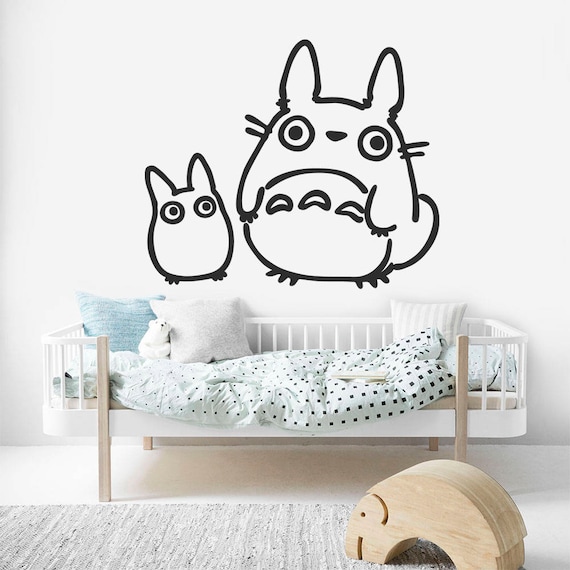 Totoro Nursery Decal

Totoro Furniture
As baby gets older, they are going to be looking for comfy furniture for their room. These little toddler sized bean bags and pads are perfect! Soft and fuzzy… great for kids.
Simle teech Totoro bed Totoro sleeping bag small size student size (1.95m x 1.3m)

Norson My Neighbor Totoro Sleeping Bag Sofa Bed Twin Bed Double Bed Mattress for Kids Warm Cartoon Tatami Beanbag My Neighbor Totoro Sofa (Size 1:120CM * 80CM(47 *31in))

LJM- Toddler Lazy Sofa, Seat Backrest Plush Toys Can Pick and Wash Totoro

Star of Life Toddler Lazy Sofa Seat Backrest Plush Toys Can Unpick and Wash Totoro Tatami

Totoro Throw Pillows
Make yourself comfortable in the nursery chair with a cute Totoro Pillow or two…. Having the right support makes holding baby so much easier, especially if you are nursing.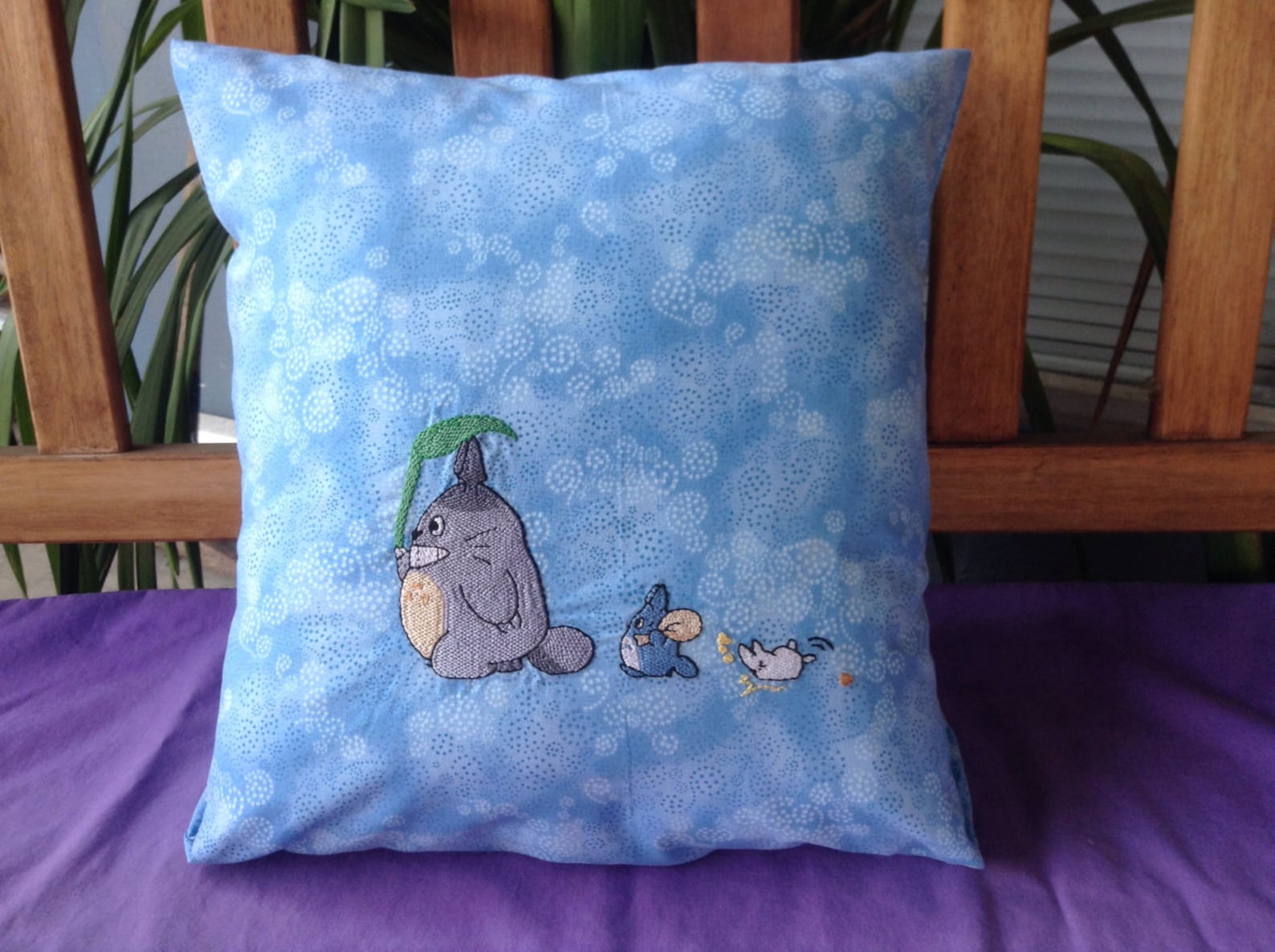 Our Neighbor Totoro, Totoro and Friends, Studio Ghibli homemade embroidered pillow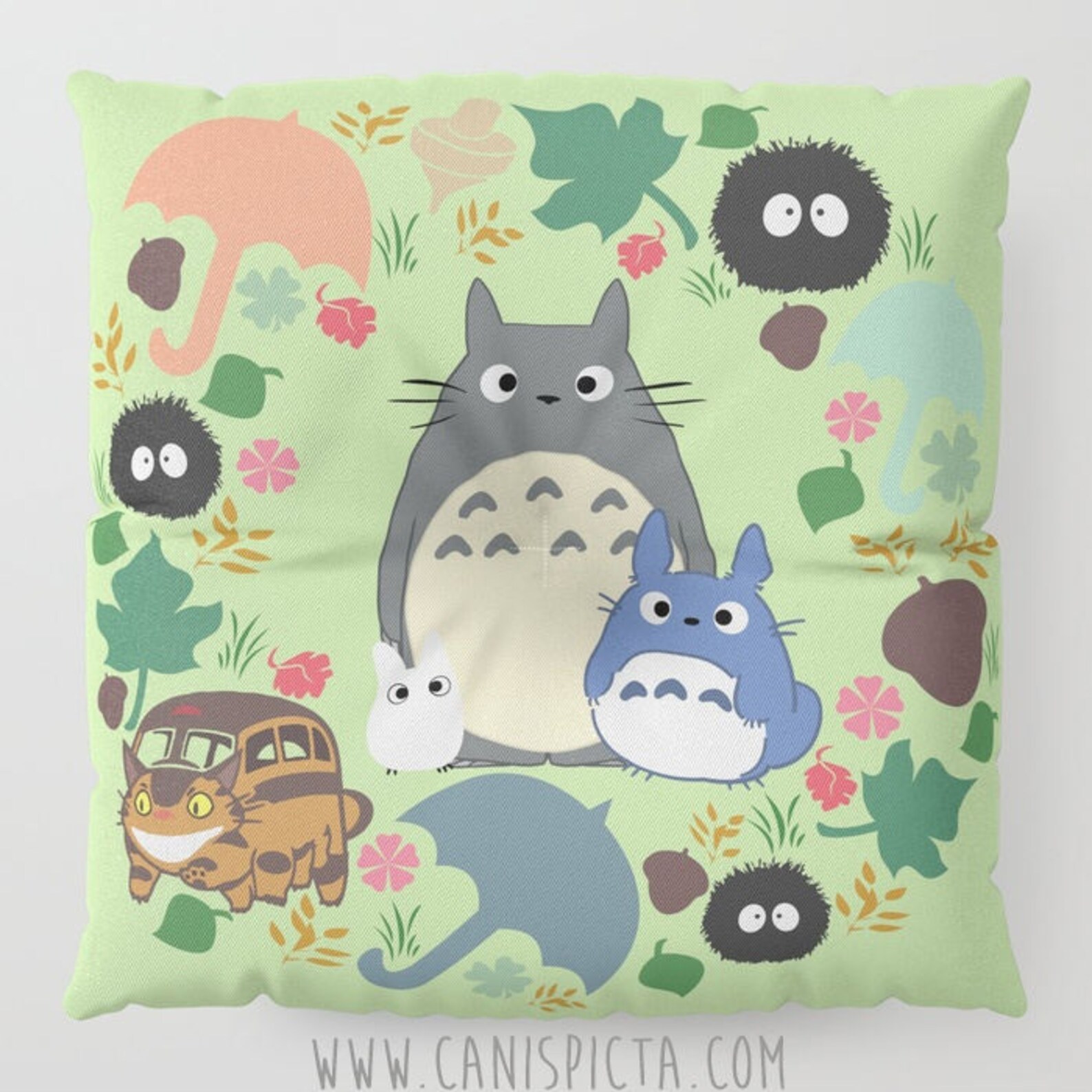 Totoro Kawaii My Neighbor Floor Pillow Round Square Cushion Anime Decorative Grey Graphic Print Green Home Decor Ghibli Wreath Fan Cute Pouf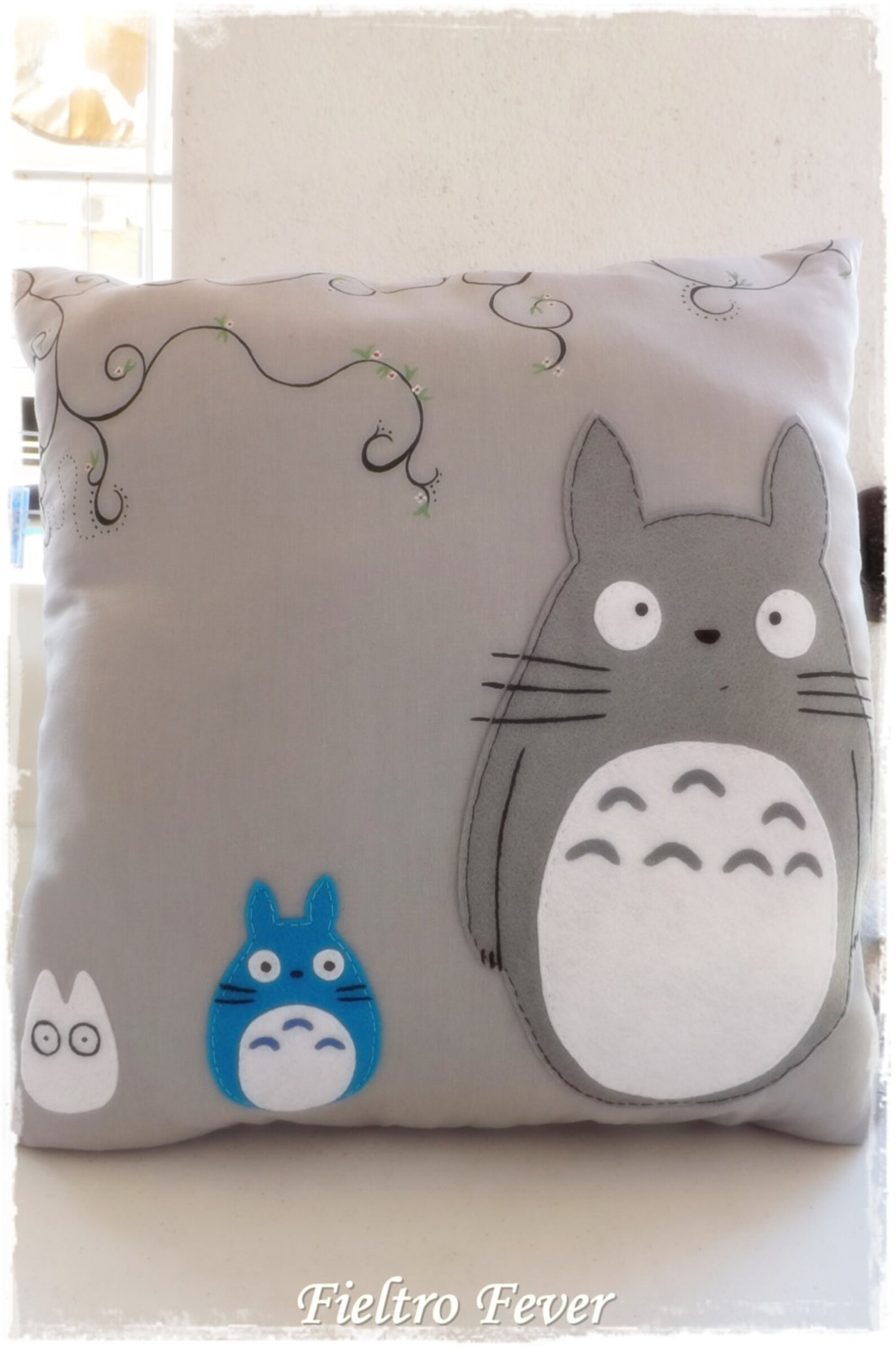 Totoro, Totoro Cushion, Totoro pillow, mi neighbour totoro cushion, totoro purple cushion, hand painted cushion

HomeTaste Cute Totoro Decorative Linen Throw Pillow Cover 18×18

WOMHOPE 4 Pcs Studio Ghibli My Neighbor Totoro Series – Cotton Linen Throw Pillow Case Cushion Cover Square Throw Cover, 18×18 Inches (B (Set of 4))

The Smallest Details….
Pictures and Light Switch Covers… and your room is complete….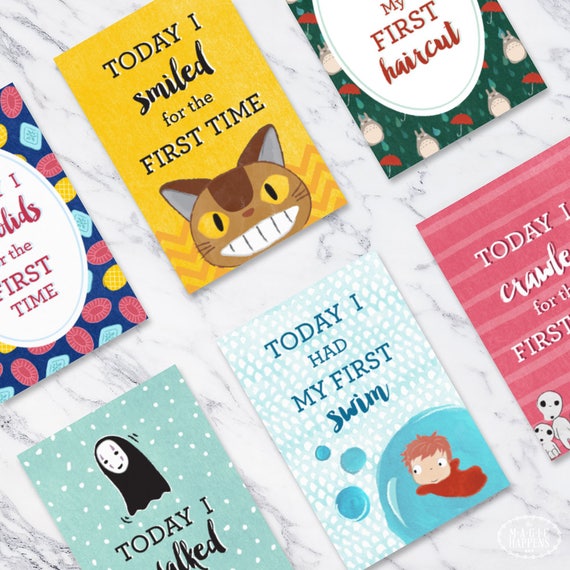 Totoro Baby Milestone Card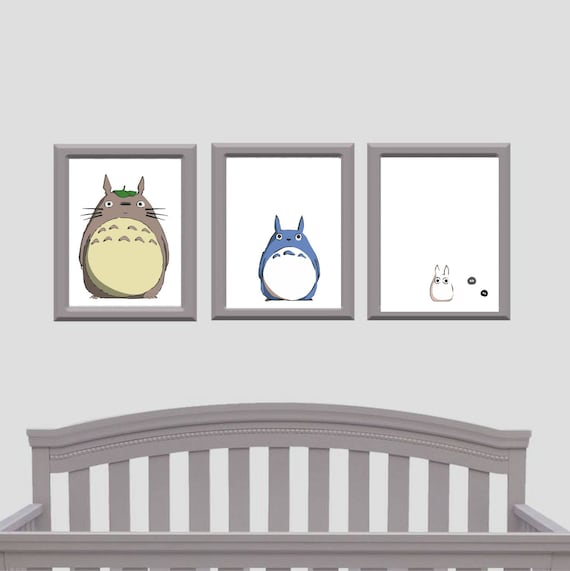 My Neighbour Totoro – Set of three prints – Nursery Set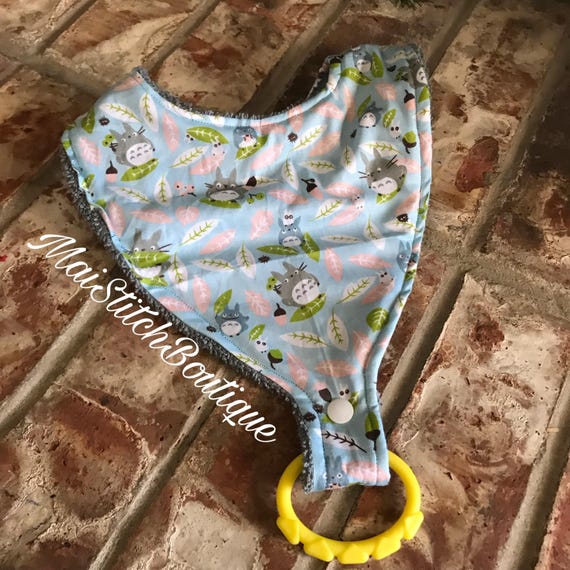 Totoro Bib-Soothie bib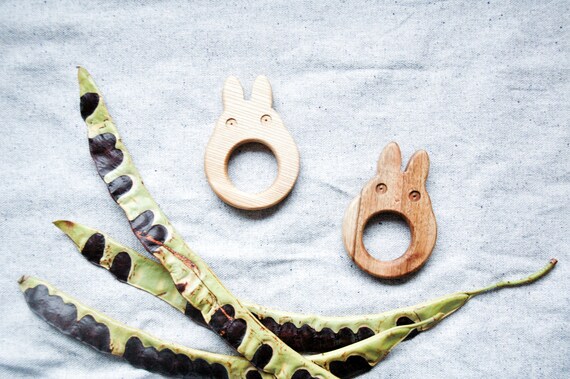 Baby Wooden teether

[Studio Ghibli] My Neighbor Totoro – Baby Spoon & Fork Set

Uhomate My Neighbor Totoro Hayao Miyazaki Home Canvas Prints Wall Art Anniversary Gifts Baby Gift Inspirational Quotes Wall Decor Living Room Bedroom Bathroom Artwork C031 (11X14)