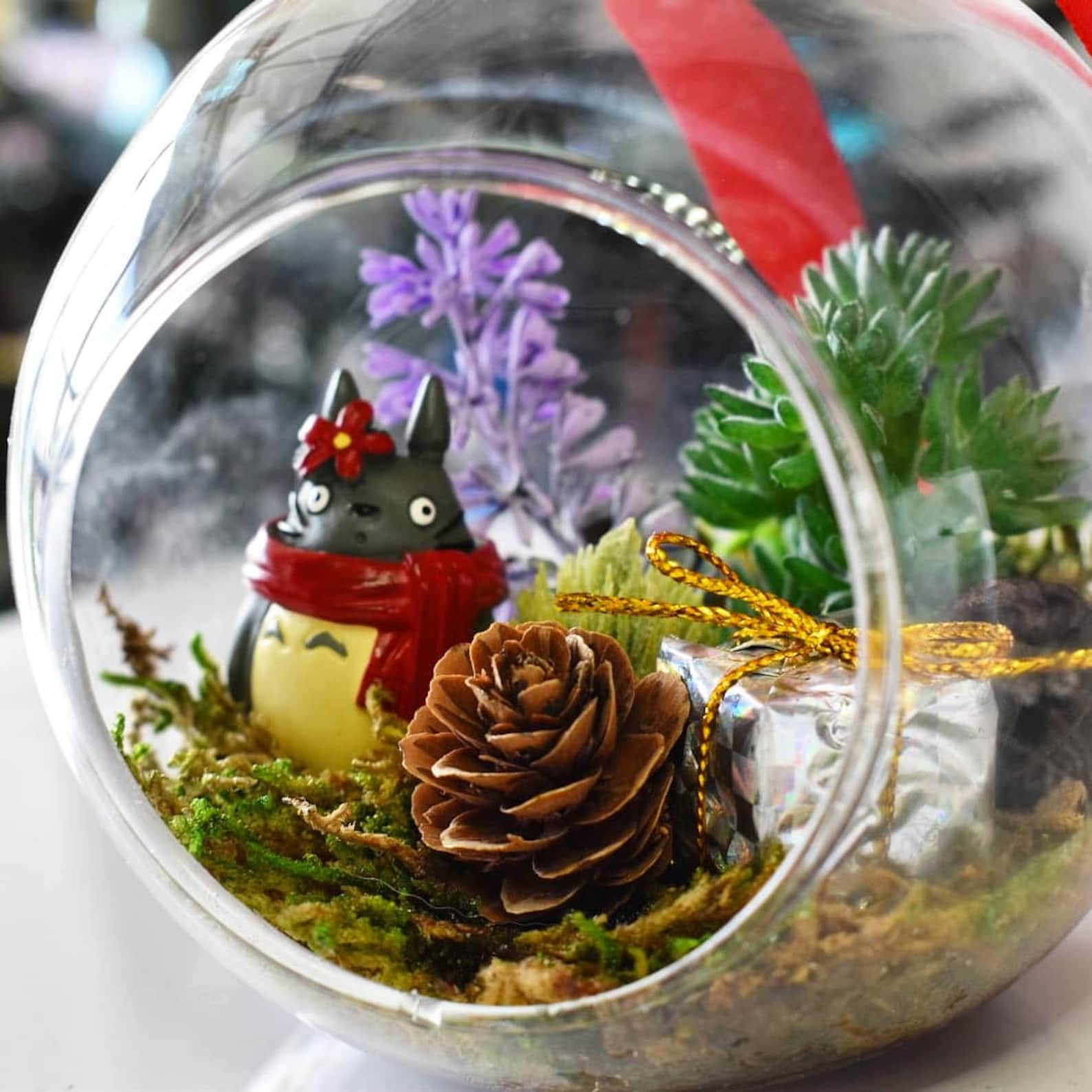 Miyazaki Succulent Xmas Ornament

Admit it, you love Studio Ghibli, and all the wonderful characters in the films, so why not decorate your whole Christmas Tree with Studio Ghibli Christmas Ornaments?
You can choose from different style, traditional "Christmas" themed, or Studio Ghibli Ornaments that really don't say "Christmas" but do look good on the tree.
These Ornaments are so cute, you can even hang them in your window year round!
Whichever you choose, it's certain to be a very Ghibli Christmas!
Studio Ghibli  Christmas Ornaments
There are so many cute Studio Ghibli Ornaments to choose from!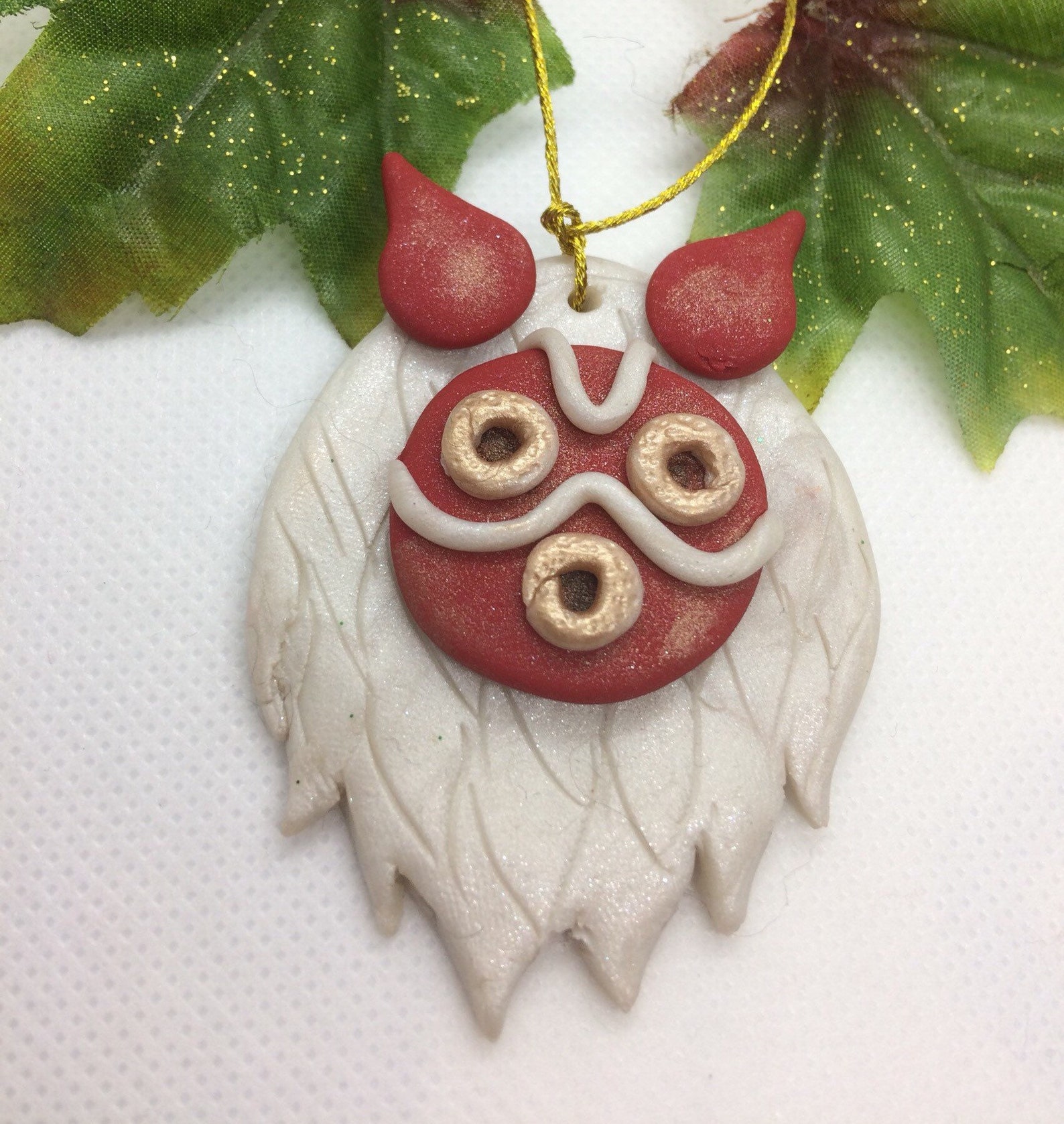 Princess Mononoke San Mask Christmas Ornament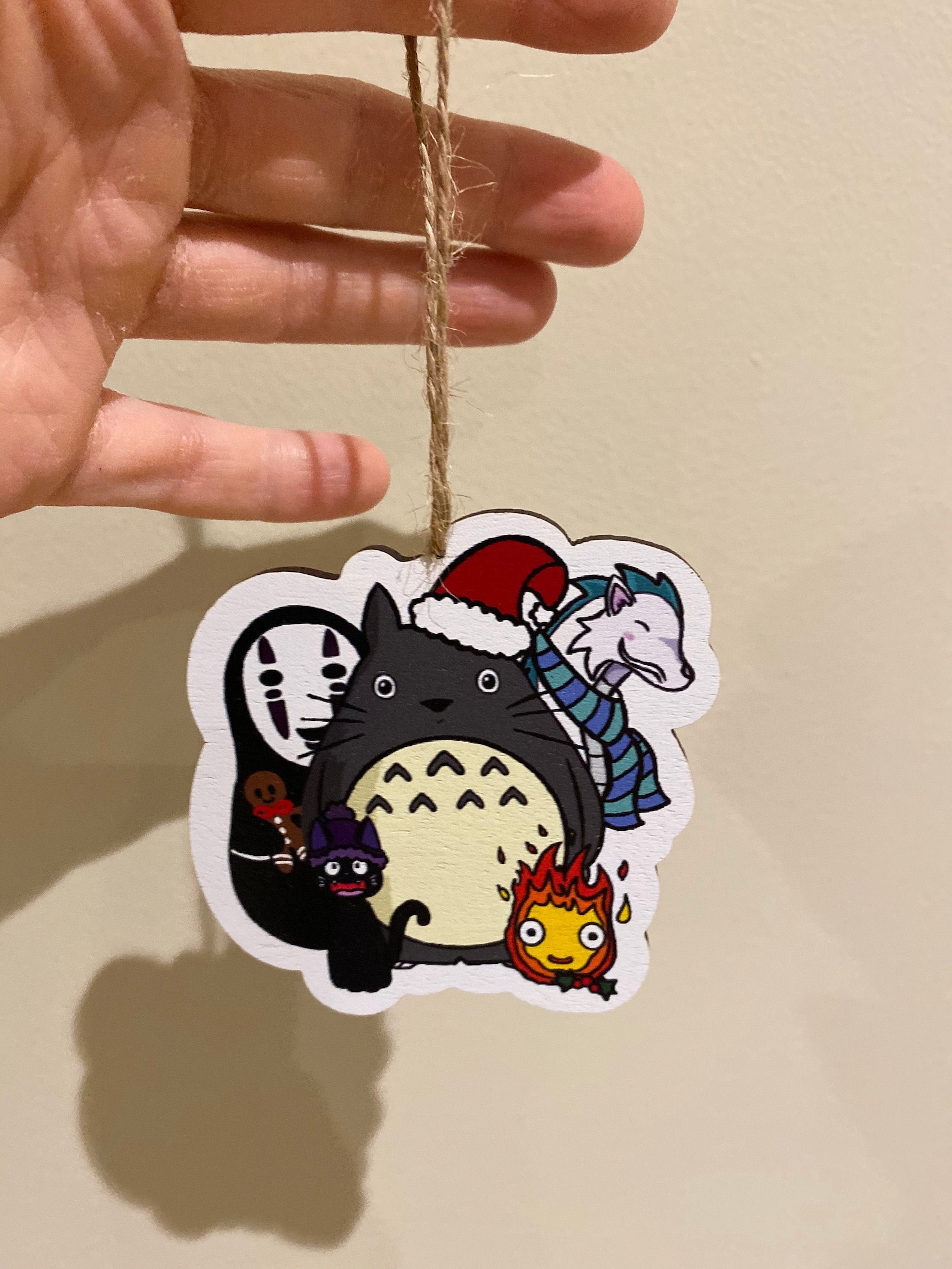 Kawaii Ghibli Gang and Santa Dino Wooden Christmas Decorations – Studio Ghibli – Dino – Christmas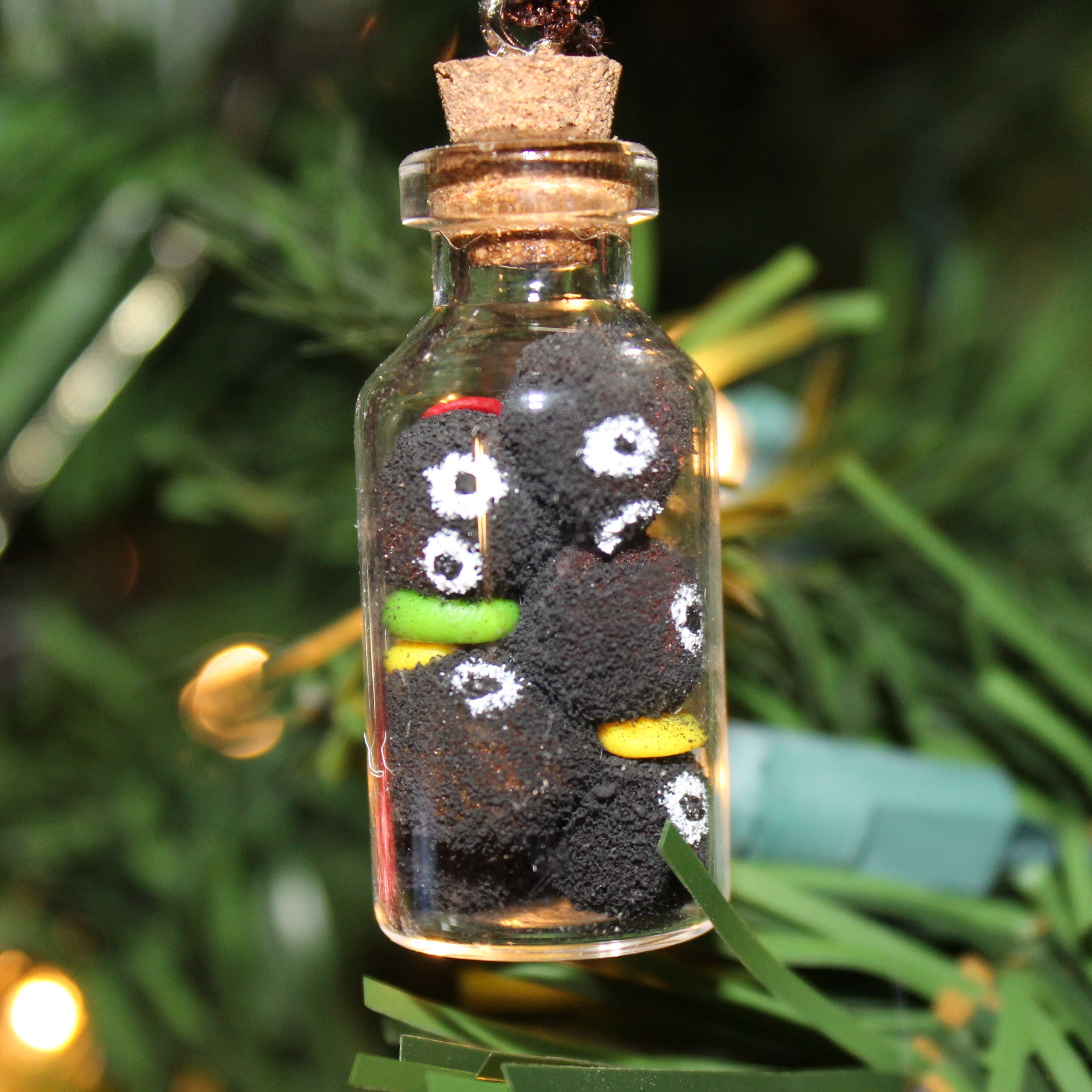 soot sprite ornament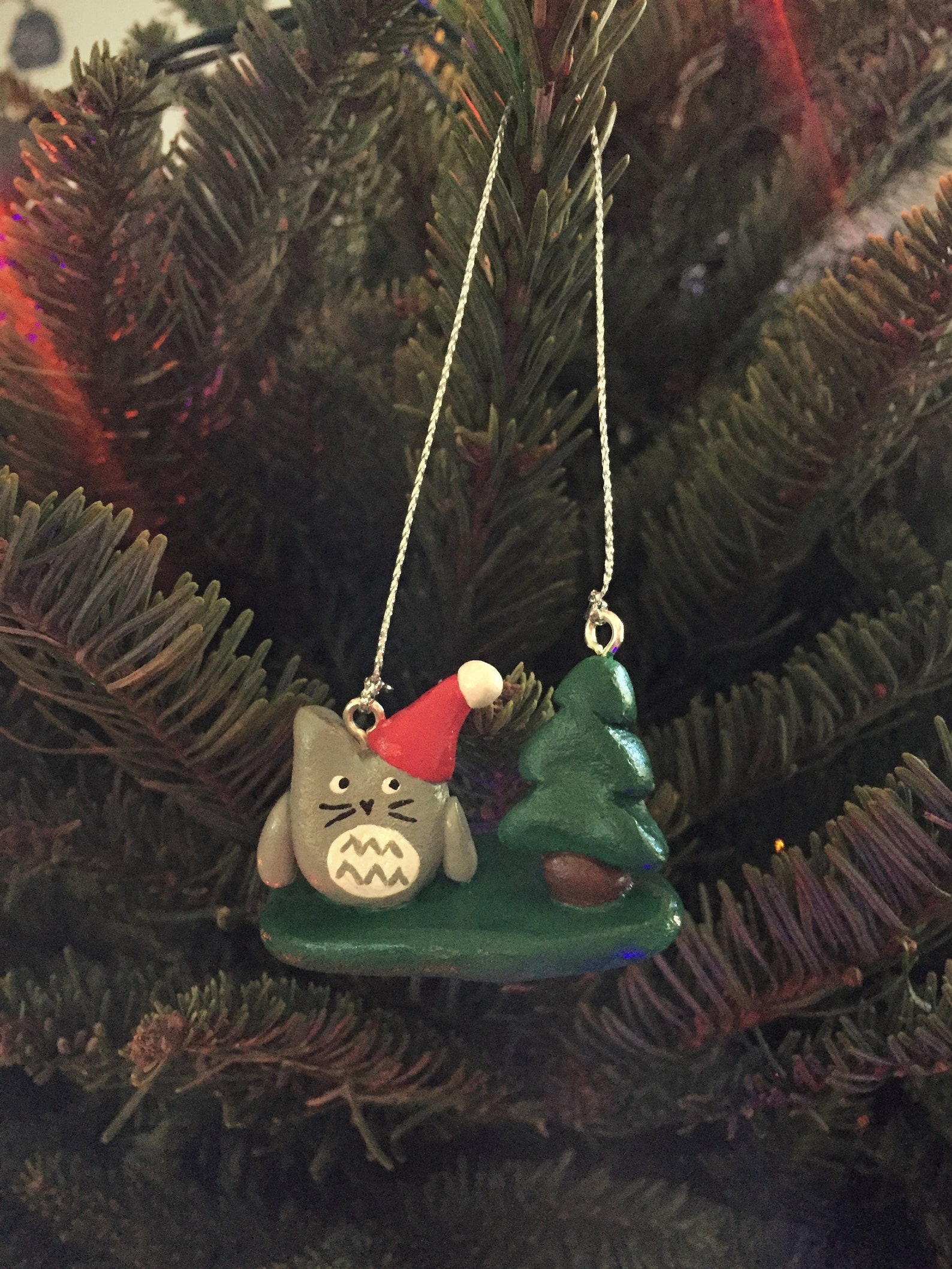 Totoro Christmas Ornament || Miyazaki Fan Art || Studio Ghibli || Handmade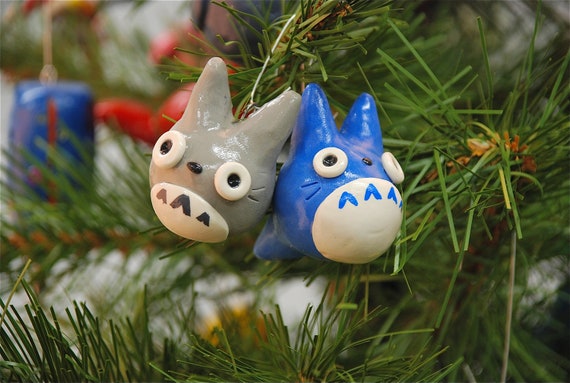 Totoro Christmas Ornament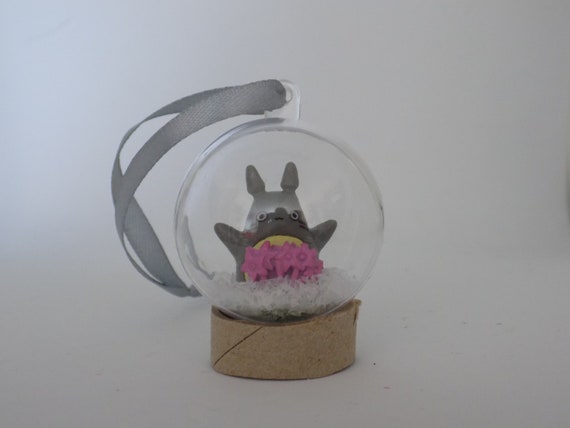 Totoro with flowers figure christmas bauble 4cm – handmade #110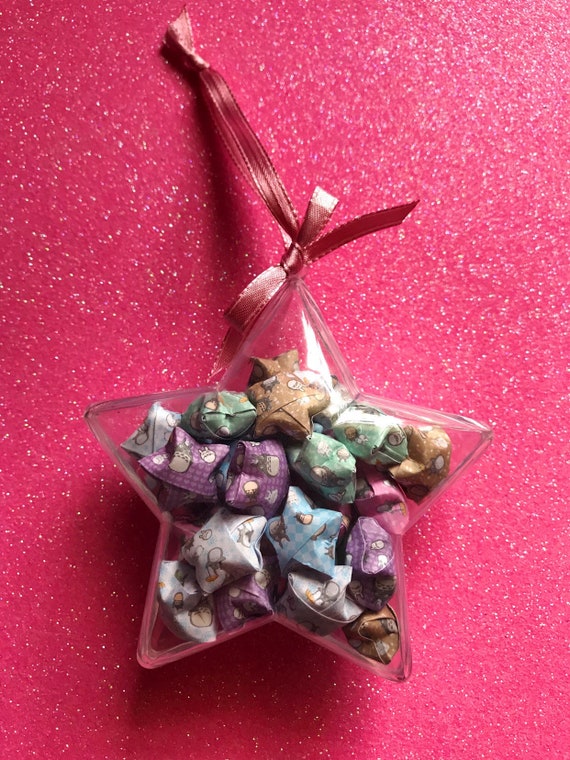 Origami lucky stars ornament Totoro pastel Christmas ornament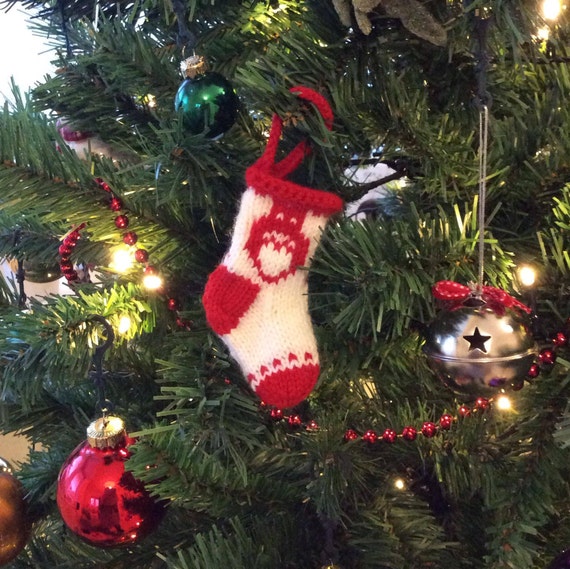 My Neighbor Totoro inspired Christmas Tree Decoration Ornament

Studio Ghibli 15 Piece MINI Christmas Tree Ornament Set Featuring RANDOM Characters from Totoro, Ponyo, Kiki's Delivery Service and More – Shatterproof Plastic Design Around 1.5

Traditional Round Glass Ornaments
Round Glass Ornaments may be traditional… but these hand painted Studio Ghibli Ornaments make traditional look SPECTACULAR! Whether you cover the whole tree with them, or intersperse them throughout, these ornaments will bring a color and life to your tree.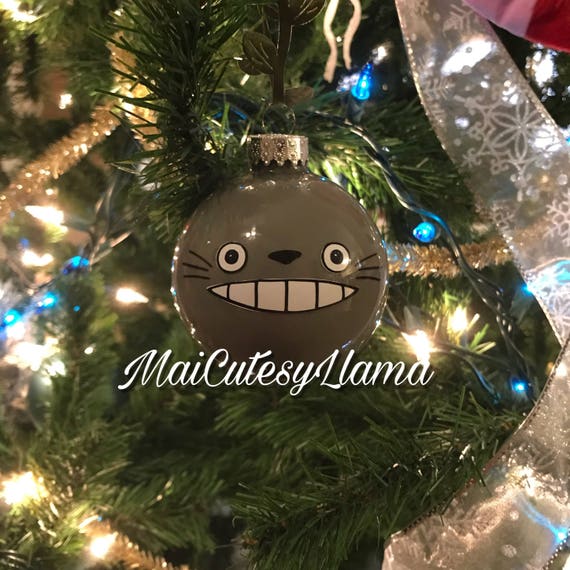 Totoro Ornament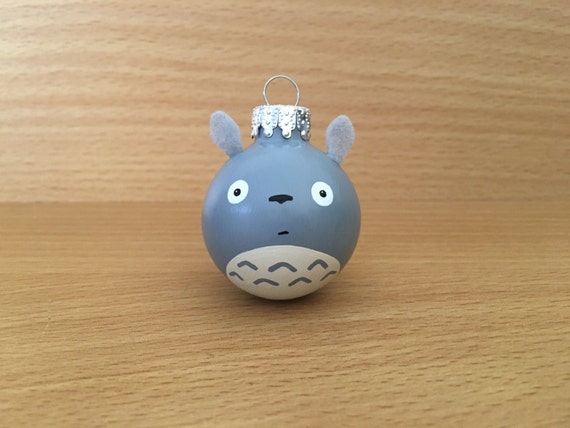 image 0 image 1 image 2 image 3 image 4 Request a custom order and have something made just for you. This seller usually responds within 24 hours. 1.5 Inch Forest Spirit Small Ornament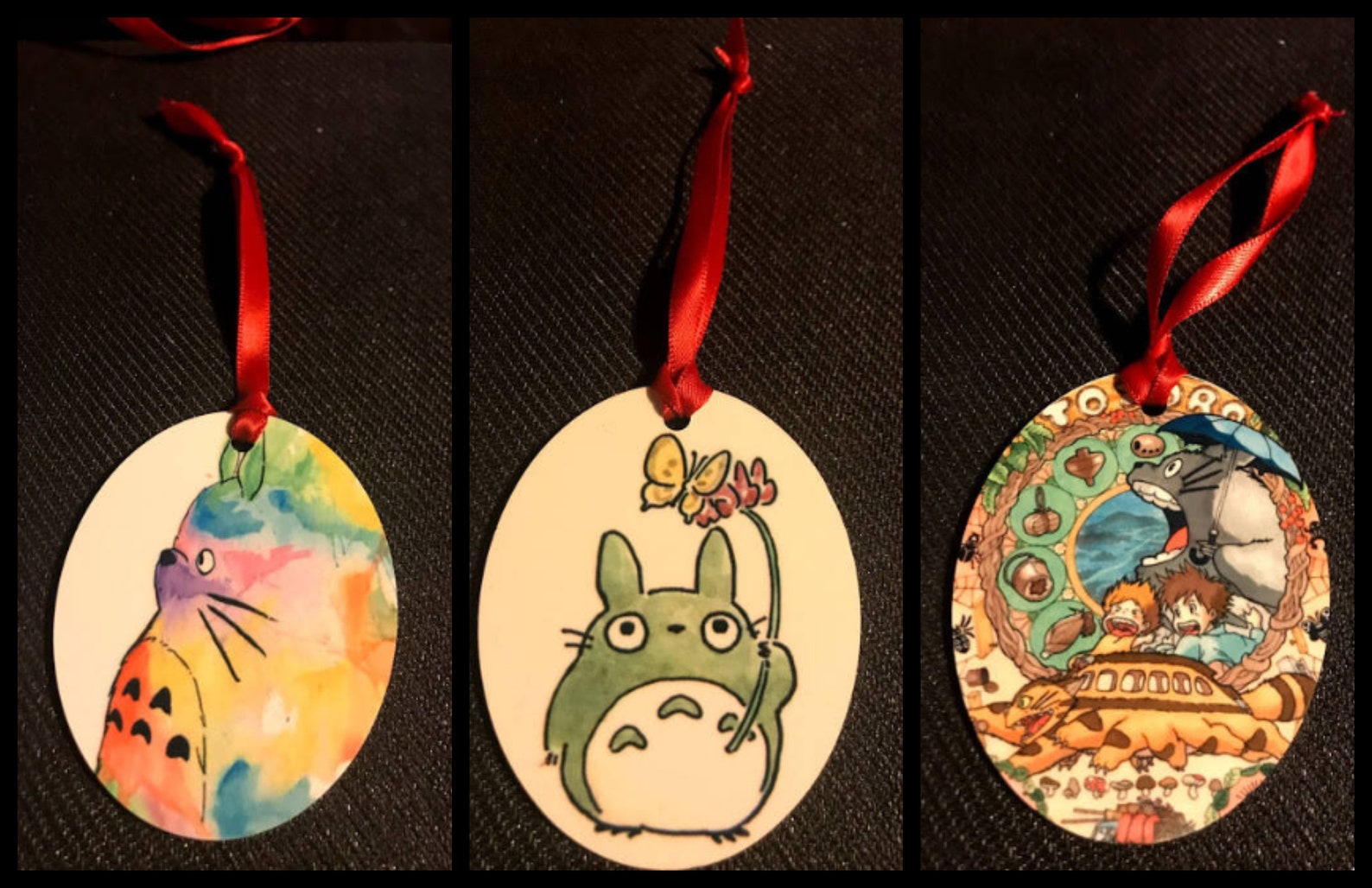 Totoro Inspired Christmas Tree Ornament NEW Can Personalize Shatterproof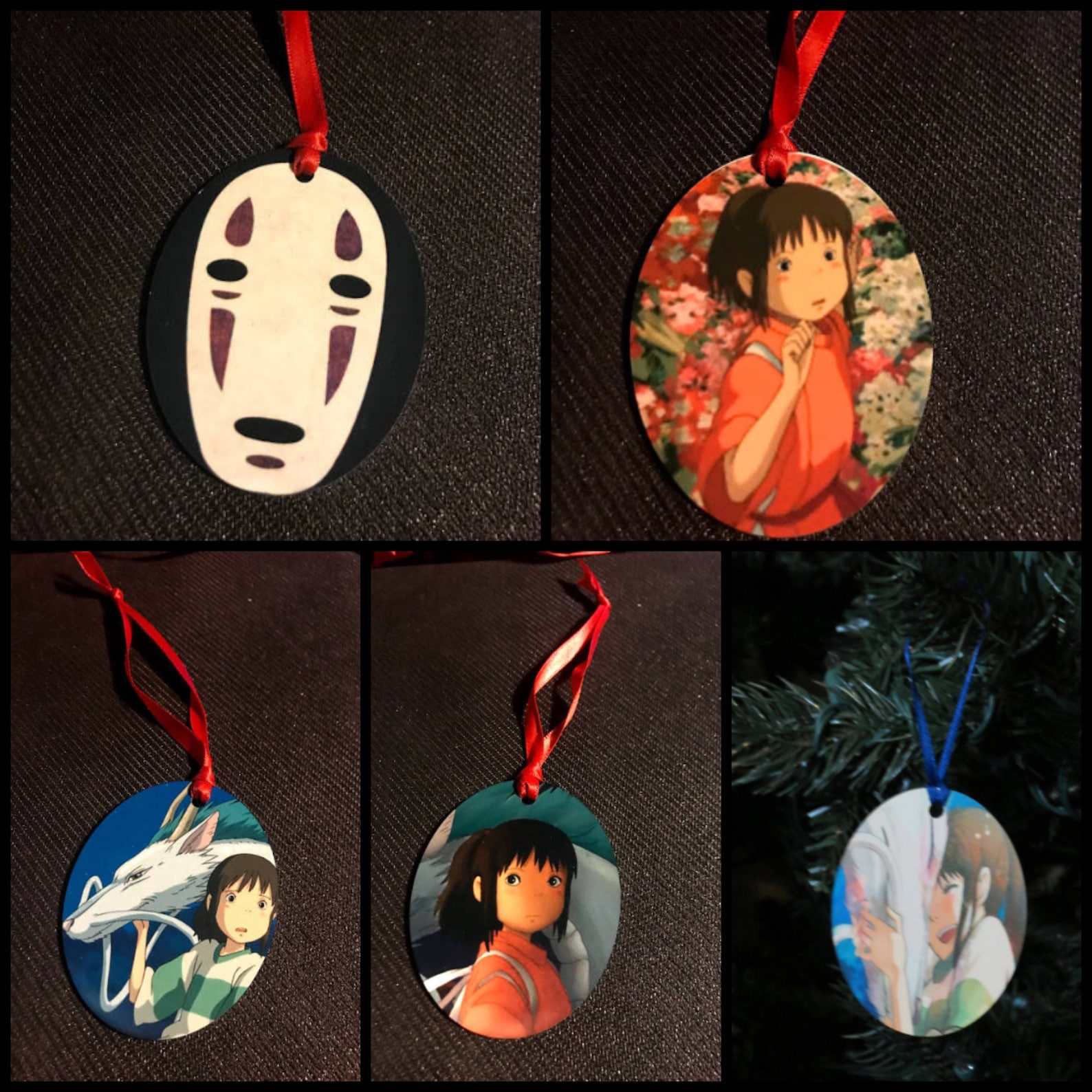 Spirited Away INSPIRED Christmas Tree Ornament New Can Personalize

Studio Ghibli Figurine Ornaments
If you prefer less "traditional" holiday ornaments, or Studio Ghibli Ornaments that you could keep up all year round, you might want to consider these adorable sets!
The first set has 6 Studio Ghibli characters… 2 Ponyo (one as a fishie, one as a girl), Mei, Kodama Spirit, Jiji and Yubaba. The figures are all 2-3 inches tall, and come with a ring to attach a ribbon or hook.
The second set comes with 10 figures of Totoro and his friends (including 3 of the Catbus!!) All the figures are 2-3 inches tall, and have a ring to attach ribbon or hooks.
Order both, and you could cover your whole tree in Studio Ghibli Christmas Ornaments!
Of course, these ornaments are so fun, you might even consider leaving them up all the time… The perfect thing for decorating boring house plants… or you could string them across your window!
Set of 10 Totoro and Friends Christmas Tree Ornaments Ranging from 2

ANIME 6 Piece Ornament Set Featuring Ponyo, Yubaba, Jiji and Kodoma, Ornaments Average 1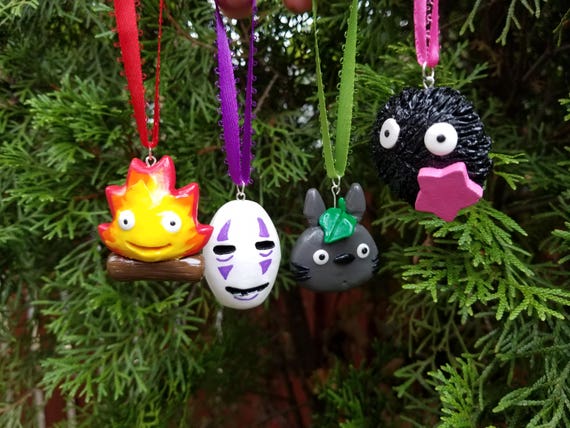 Studio Ghibli Inspired Holiday Ornaments: No-Face, Totoro, Calcifer and Soot Sprite!

Kimkoala Spirited Away No Face Man Figure Figurines Swing Anime Toy Home Gardening Decor Micro Landscape Decoration Ornaments Resin Crafts Doll

Cute Brown Totoro String Hanger Ceramic Bell Ornament Accessories

Soft Studio Ghibli Christmas Ornaments
These little Stuffed Animals for your Christmas Tree are fun! And they have a bit of an old fashioned look. PLUS… if you have a cat that loves to attach ornaments, these won't break!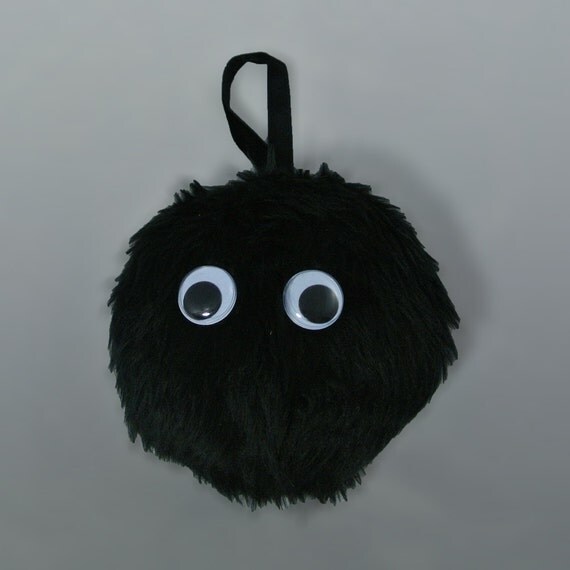 Soot Sprite Ornament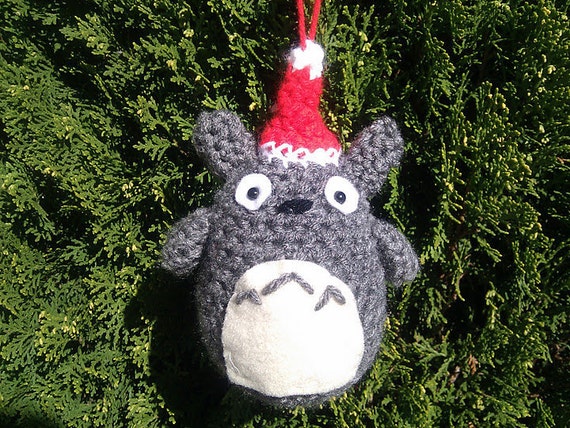 Totoro Crochet Ornament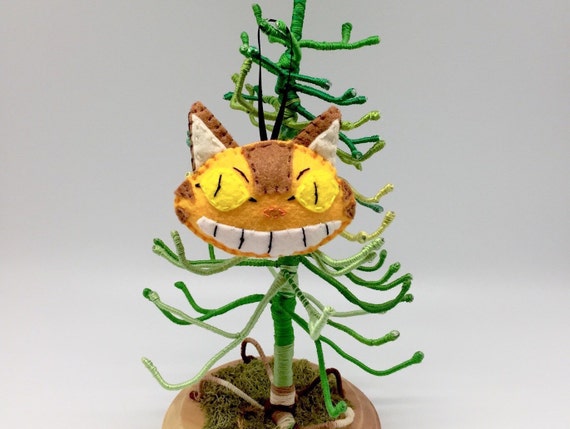 Catbus Ornament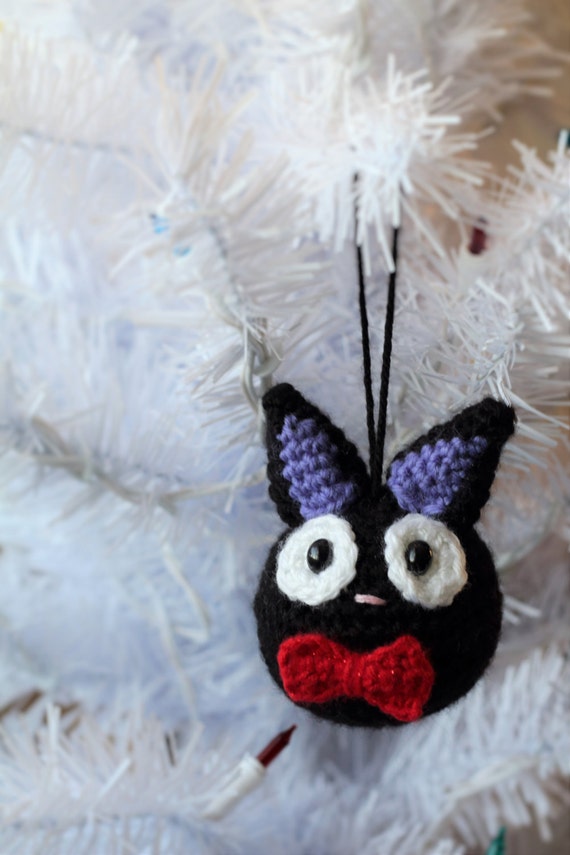 Jiji ornament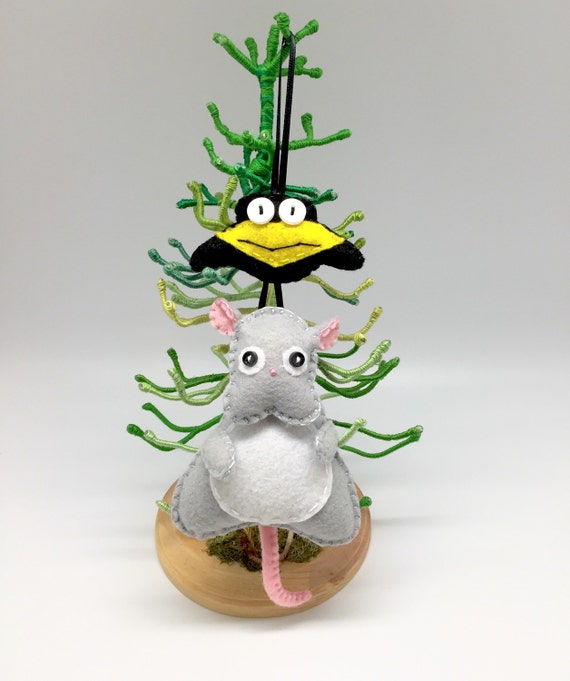 Spirited away, Boh and Yu, christmas ornament,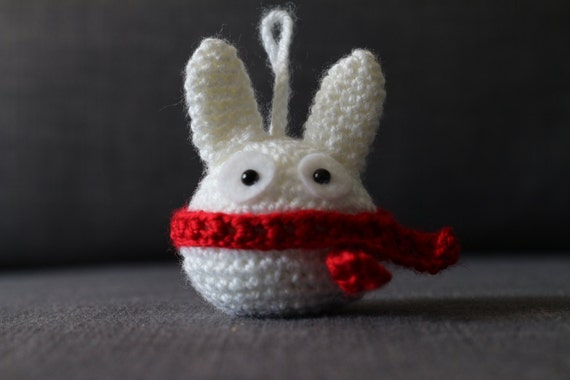 CUTE TOTORO ORNAMENTS with Festive Scarf –

These ornaments also make fantastic stocking stuffers, or gift add-ons. If you know someone who loves Jiji, wouldn't they just adore having a Jiji ornament tied to their gift?