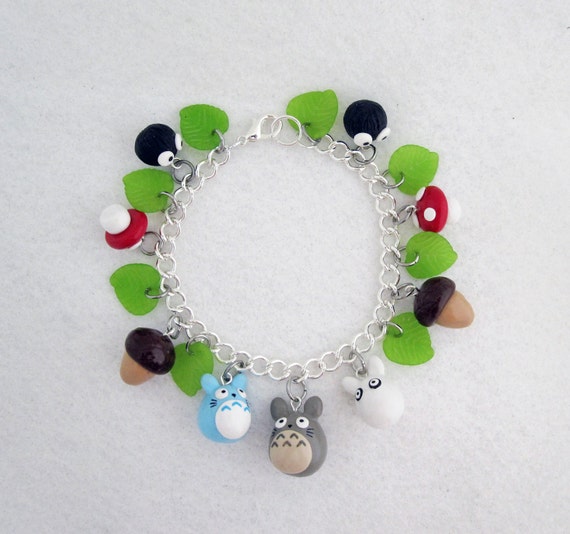 My Neighbor Totoro Studio Ghibli Charm Bracelet

What better way to show off your love for all things Studio Ghibli, than with a Studio Ghibli Charm Bracelet! I'm a huge fan of charm bracelets, the movement, the variety of looks, and even the tinkling noise they make when I wear them (although, they do bang on my keyboard a bit…).
These fun bracelets are colorful and will go with almost any outfit. Some are more "sophisticated" so you can wear them for dressier events ( one can be customized with disks depicting your favorite films.) My favorites are the little polymer charms! So bright and cheerful! I could wear them all day… with jeans or a skirt… and they always fit perfectly. (And I get a lot of nice compliments from people who notice them!)
You can find a Studio Ghibli Charm Bracelet for all of your favorite Miyazaki movies. from My Neighbor Totoro, to Princess Mononoke and even little Ponyo! There are even charm bracelets that mix and match characters from a few different films.
All of these Studio Ghibli Charm Bracelets are super cute, and would make a great gift for any Ghibli Fan you know (or, maybe you even want to keep them for yourself?) I think they would be perfect to wear to conventions or Cosplay gatherings… just to let everyone know your favorites!
Studio Ghibli Charm Bracelets
My Neighbor Totoro Charm Bracelet
The Wrap Bracelet is my favorite… but I love them ALL!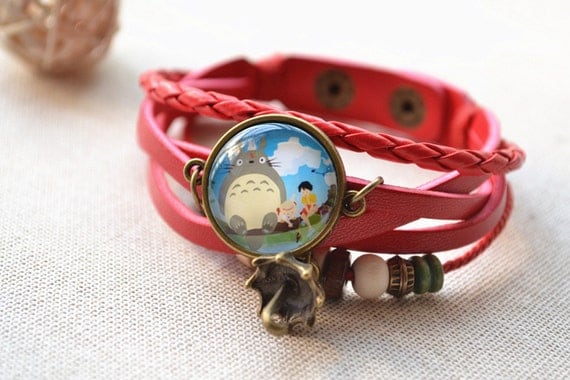 My neighbour Totoro Bracelet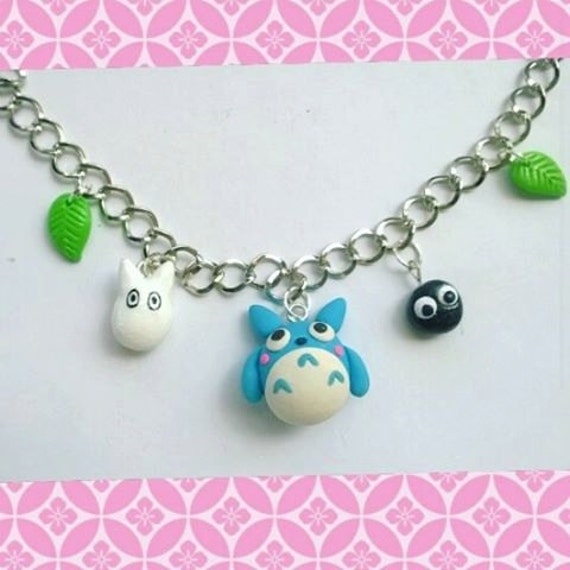 Totoro charm bracelet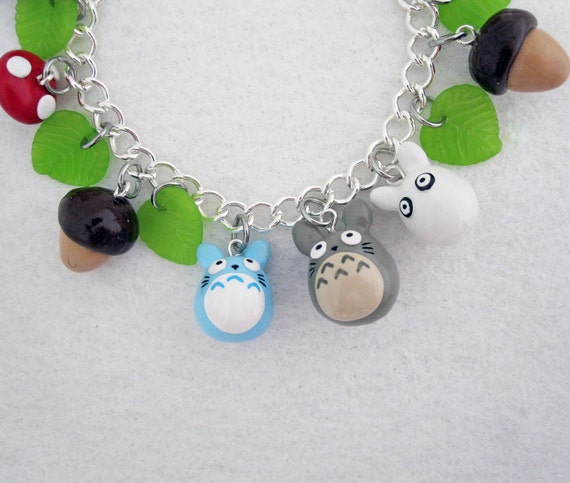 My Neighbor Totoro Studio Ghibli Charm Bracelet or Anklet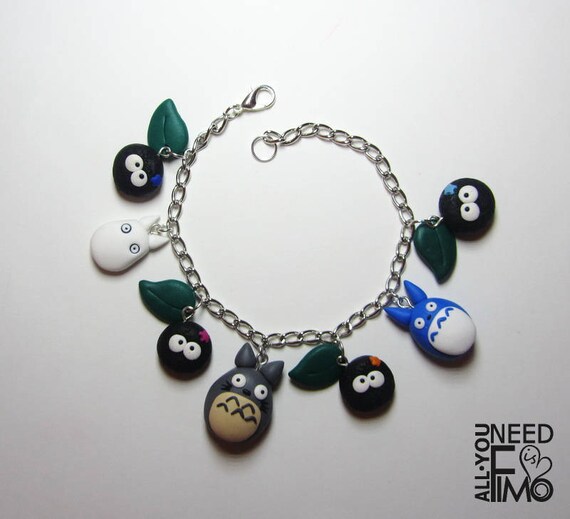 Inspired Studio Ghibli bracelet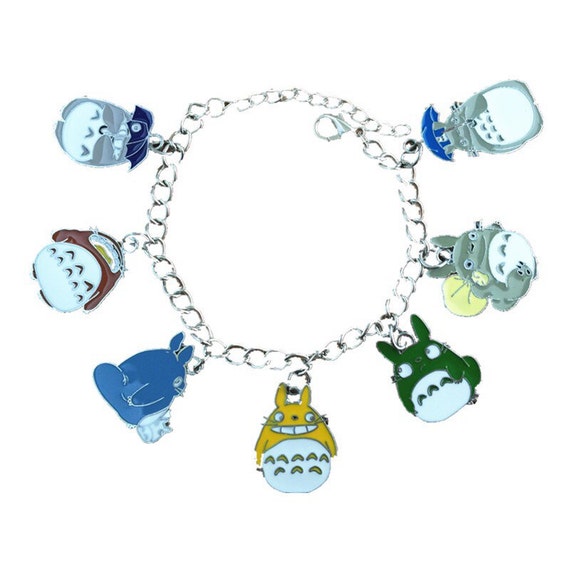 Totoro inspired charm bracelet

Kiki's Delivery Service Charm Bracelet
Super Cute!! I love the dangling Jiji wrap bacelet… but the charm bracelet is adorable!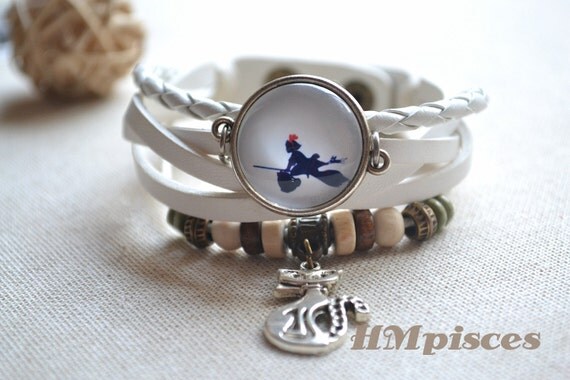 Kiki's Delivery Service ,Witch leather braclet,cat charm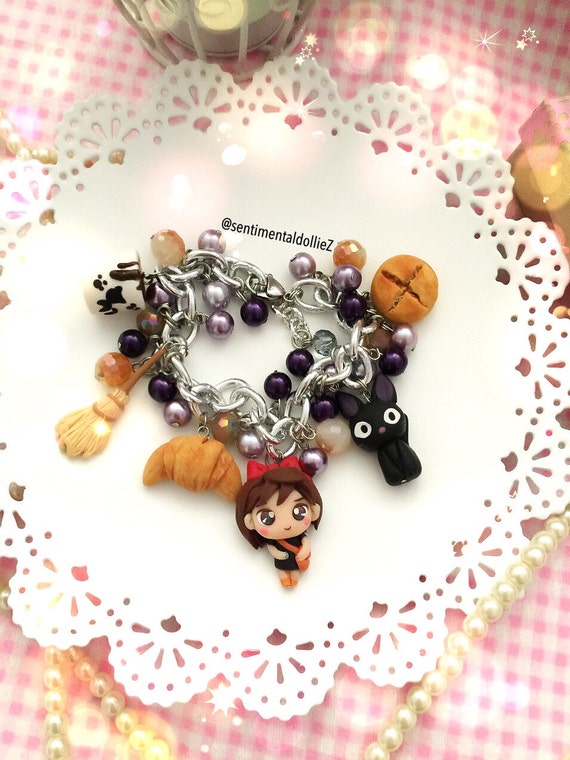 Kiki's Delivery Service Characters Bracelet

Ponyo Charm Bracelet
I love how the first bracelet has Ponyo… and sea stars!!!
But the dangling Ponyo charms on the other bracelet has a simple sweetness…. decisions, decisions…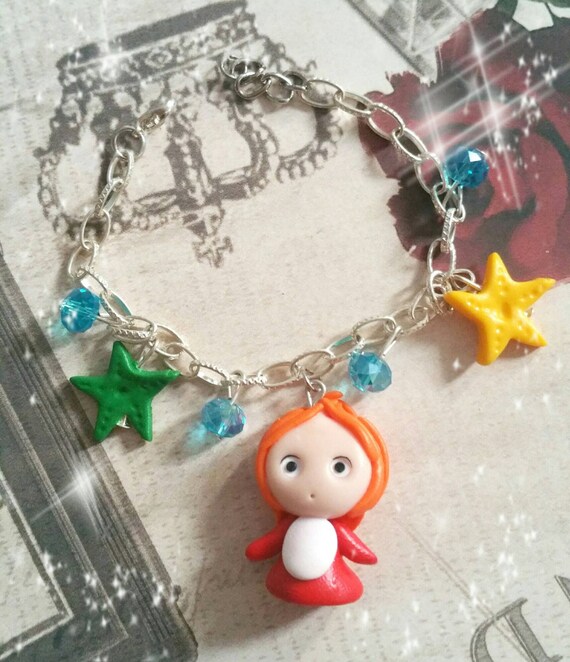 Ponyo bracelet


Handmade Ponyo charm bracelet

Spirited Away Charm Bracelet
I honestly think the Polymer No Face Bracelet with the Bath Tokens is my Favorite! I can just see him in the baths… But.. that Pearl Bracelet with Chihiro and Haku is amazing!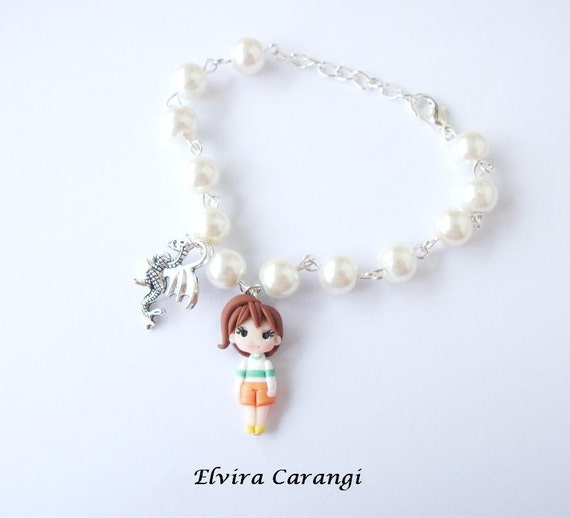 Spirited away inspired bracelet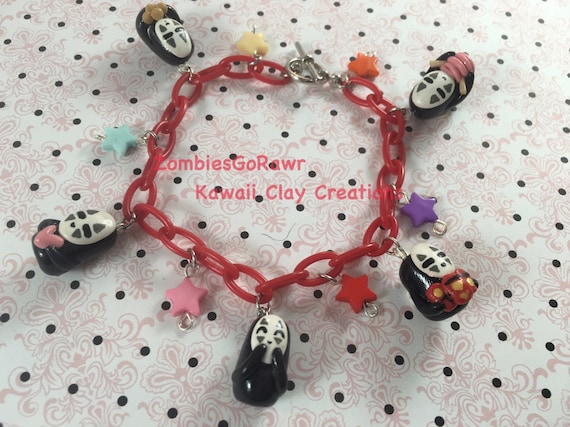 Kawaii No Face Inspired Polymer Clay Charm Bracelet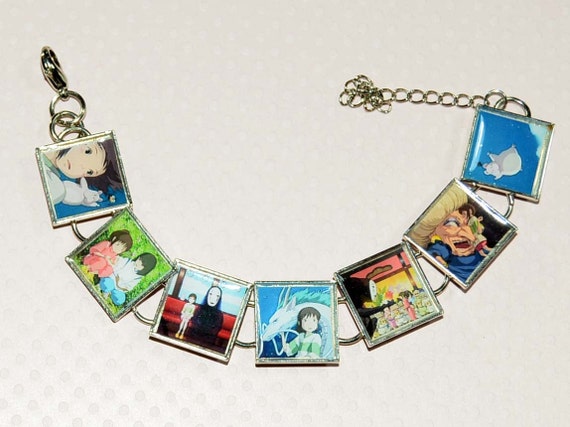 Spirited Away Bracelet with Resin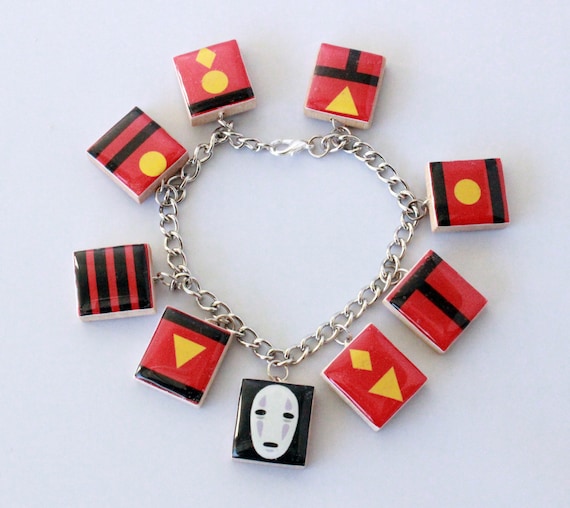 Spirited Away Inspired Scrabble Tile Charm Bracelet, Bath Tokens Bracelet

Soot Sprite Charm Bracelet
Soot Sprites are some of my absolute favorite Studio Ghibli characters… even though they don't say a word, they show a range of emotions… and they are adorable! I love the scene in Spirited Away where Lin feeds them colorful Konpeito Sugar Candy like they are chickens! It sweet the way they flock around to gather it up.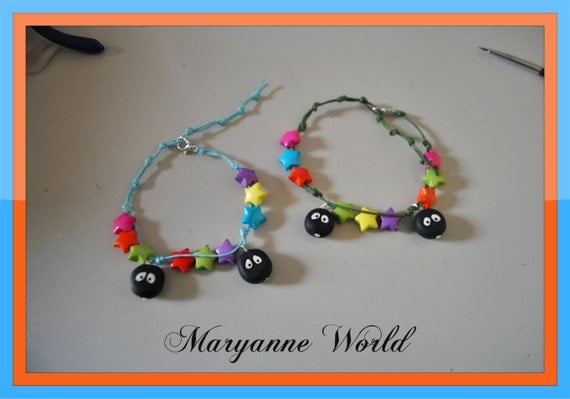 Soot Sprite bracelet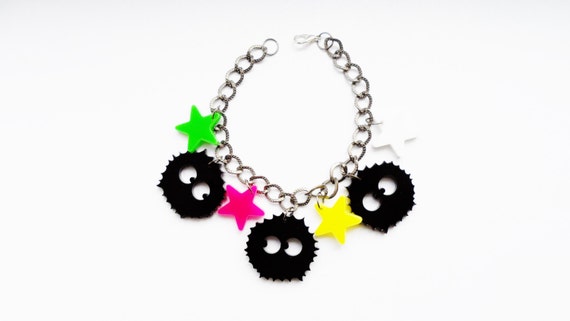 Soot Sprite charm bracelet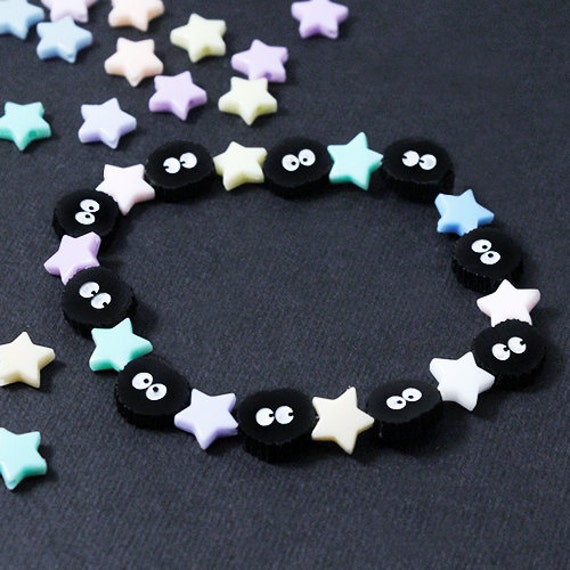 Konpeito Soot Ball Bracelet

Princess Mononoke Bracelet
LOVE LOVE LOVE the Kodama Spirits…. but the scenes are so powerful!…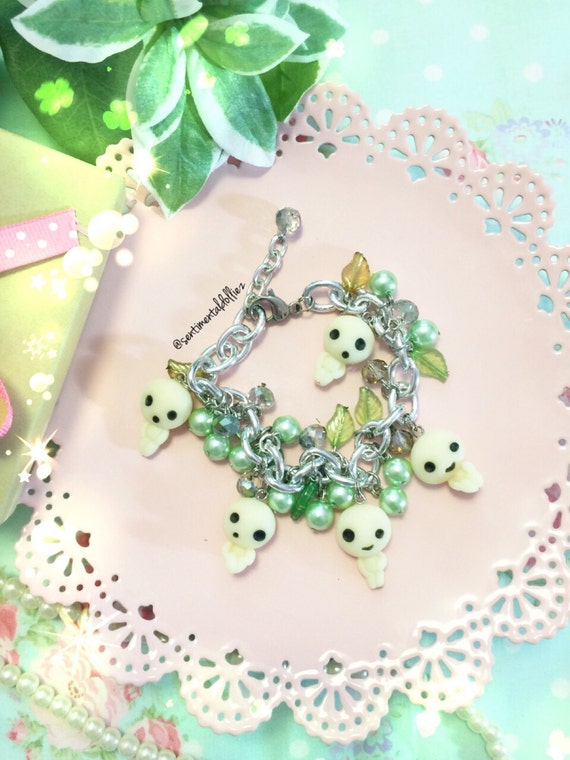 Princess Mononoke – Tree Spirits Jewelry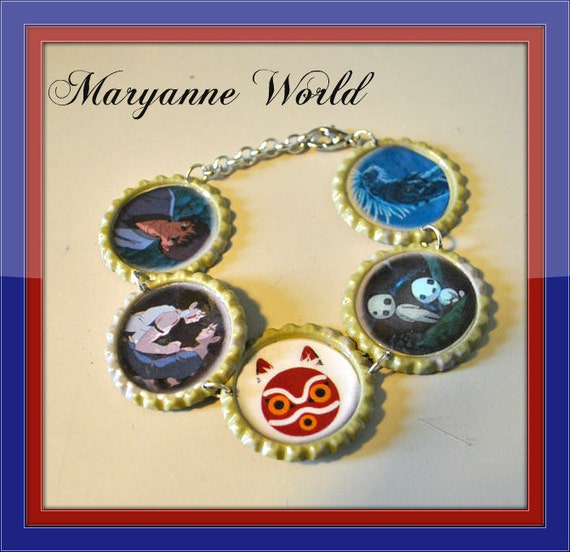 Princess Mononoke bracelet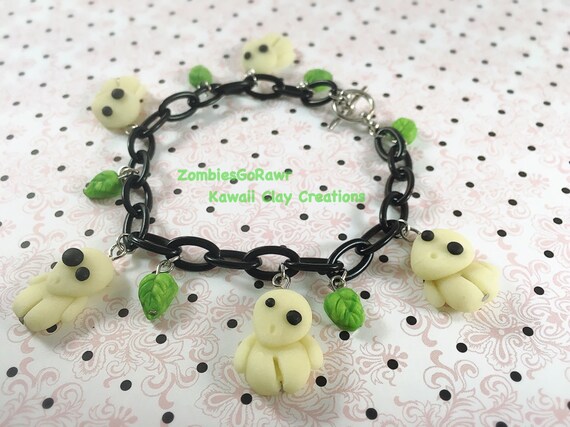 Kodama Inspired Charm Bracelet Glow In The Dark

&
Pick your Favorite Studio Ghibli Charm Bracelet
Can't decide? You can find a  great Studio Ghibli Charm Bracelet with charms from multiple movies… so you don't have to pick just one!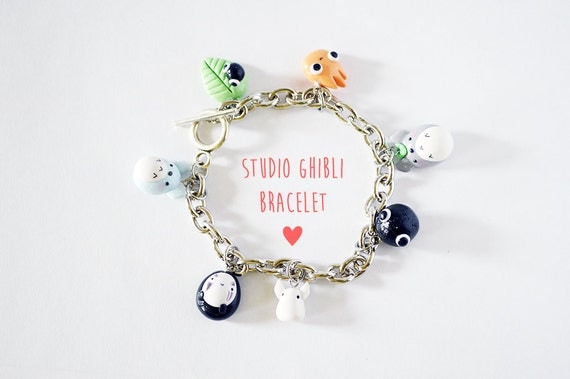 Studio Ghibli Charm Bracelet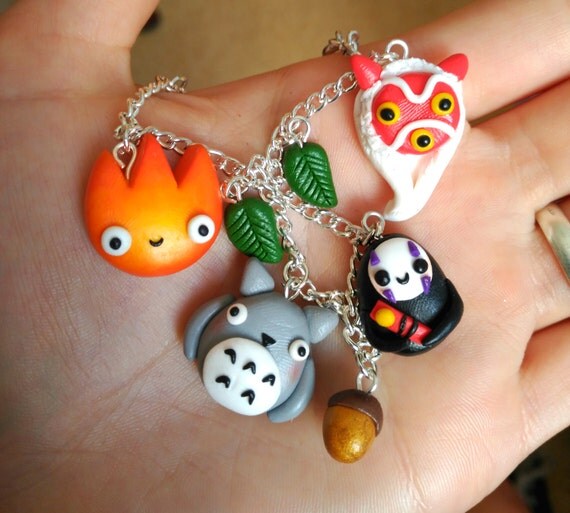 Studio Ghibli Bracelet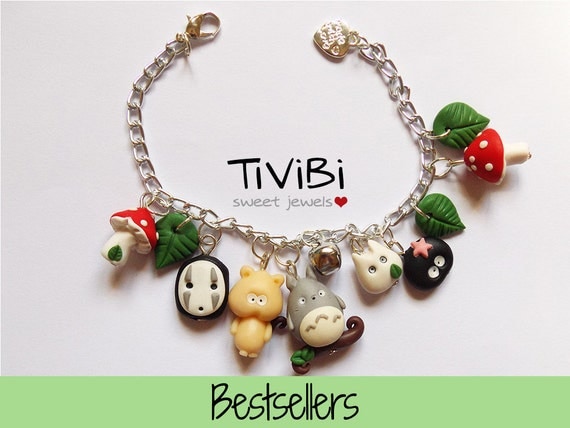 Studio Ghibli bracelet

&
Decisions Decisions Decisions…. did you find your perfect charm bracelet? And maybe one for a friend?