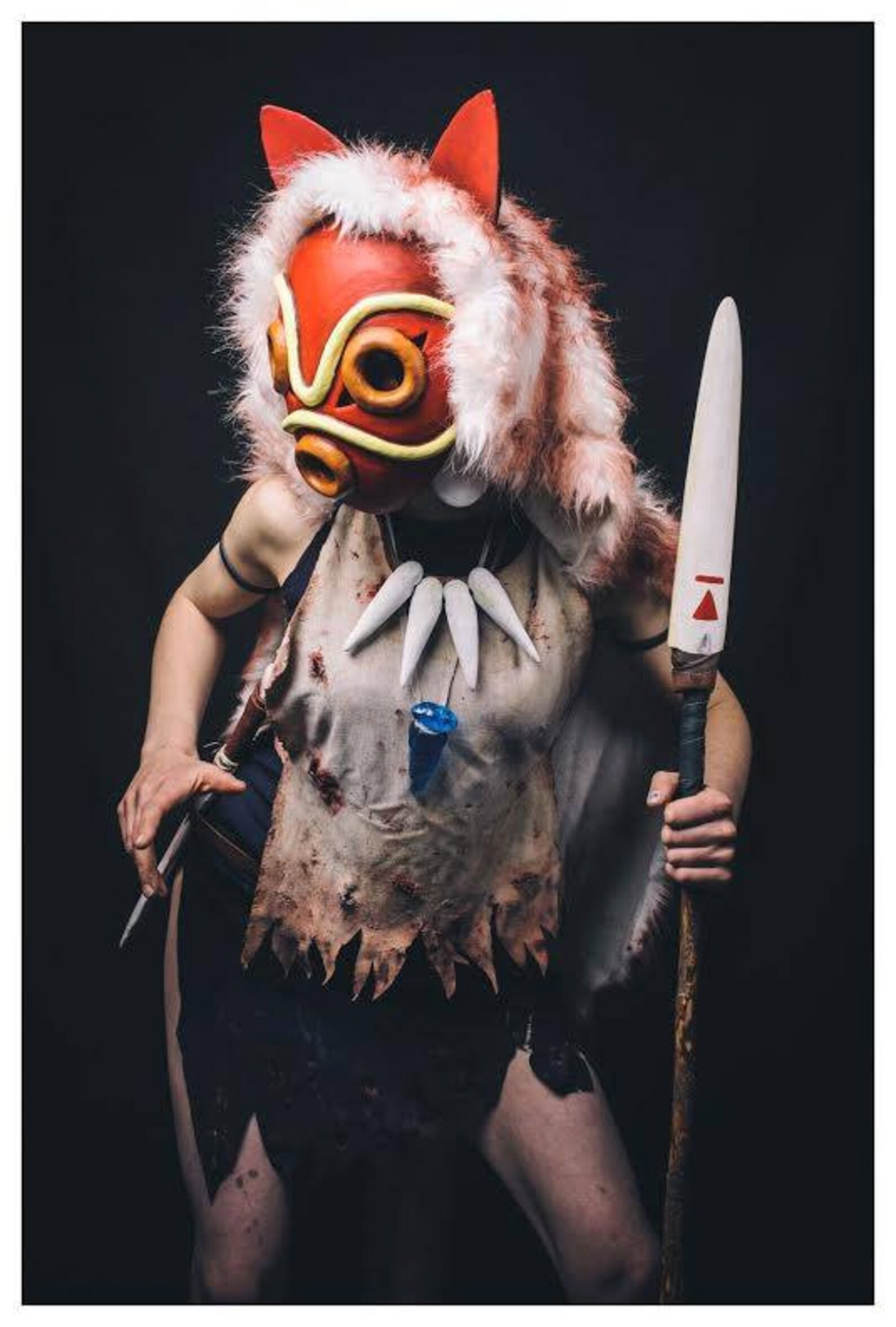 Princes Mononoke full costume all handmade Cosplay Very good quality and details

Most of Hayao Miyazaki's Heroines are regular looking girls, and simple dresses will make the cosplay work … but there is one massive exception! If you want to look like a badass, put on a Princess Mononoke Cosplay Costume. Wolf Fur! a necklace of teeth, and a face that says "I don't take prisoners or crap!" If that sounds like you, then you need to cosplay San, the human warrior raised by wolves.
The base outfit is relatively simple, a blue dress with a white pinafore vest over it, and white foot coverings. The details make it shine. Face paint, arm bands, weapons… even the San mask she pulls down over her face to frighten her enemies.
And don't forget the attitude. She's not human, she's a wolf, and will fight to the death to save her forest.
Princess Mononoke Cosplay Costume San
So, how do you get San's look? She wears a white sleeveless top, over a torn dark blue sheath dress. Over this, she wears a necklace strung with wolf teeth. Her cape, which also can cover her head, is made of white fur. And there is a red, gold and white face mask attached to the cape… with long red ears on top.
Don't forget the details…She wears large white earrings, that look like they are made of shell, and soft looking beige boots. Also, she carries a pretty nasty looking dagger. Of course… the face paint… blood markings on her face.
Buy the Full San Cosplay Costume
Everything in one package… Usually this means blue under-dress, white pinafore, and sometimes the wolf fur cape. Some have a mask included.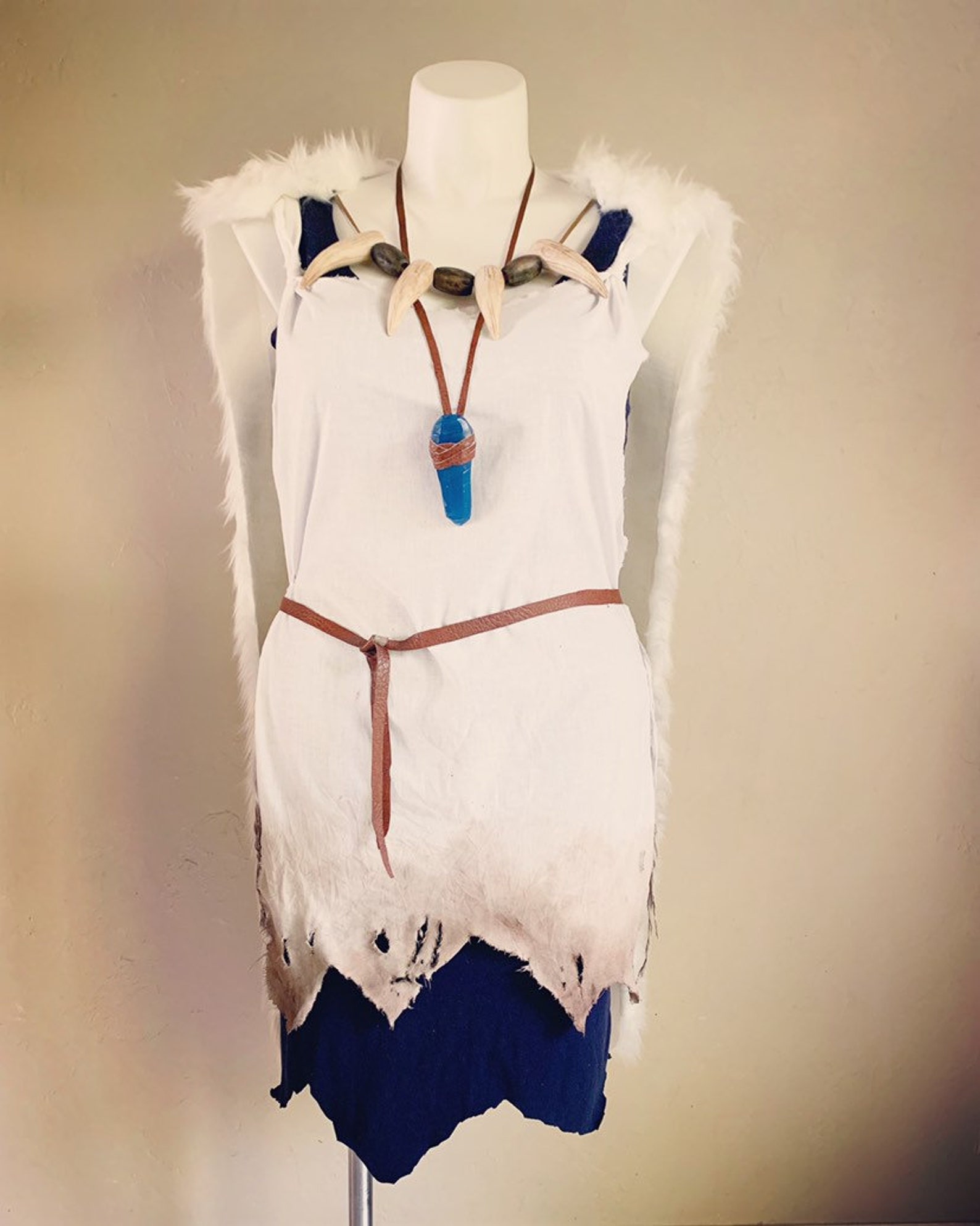 Princess Mononoke cosplay cape and necklace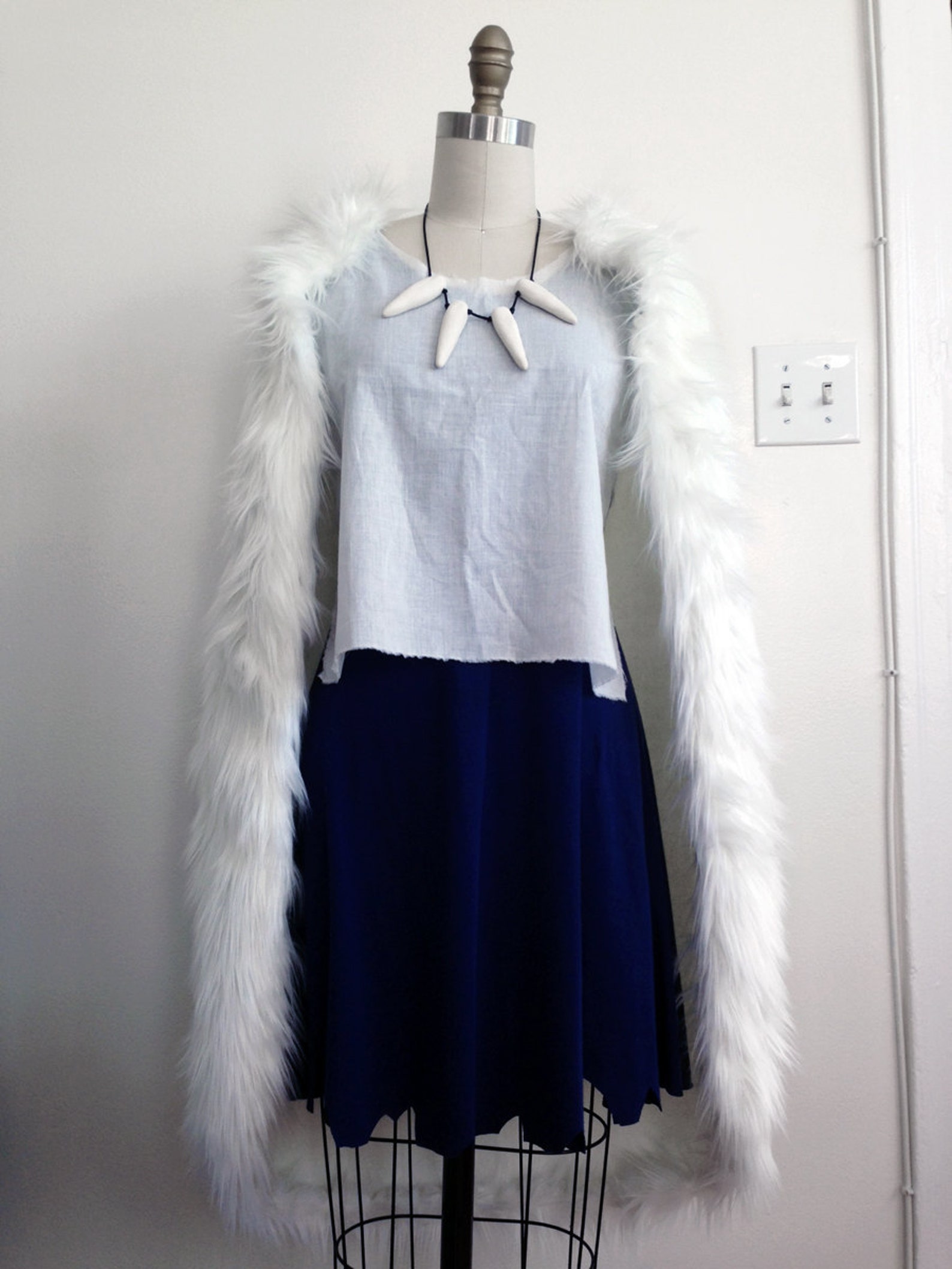 Princess Mononoke San Wolf Faux Fur Pelt Cape Only Cosplay White fur Costume Custom Made Handmade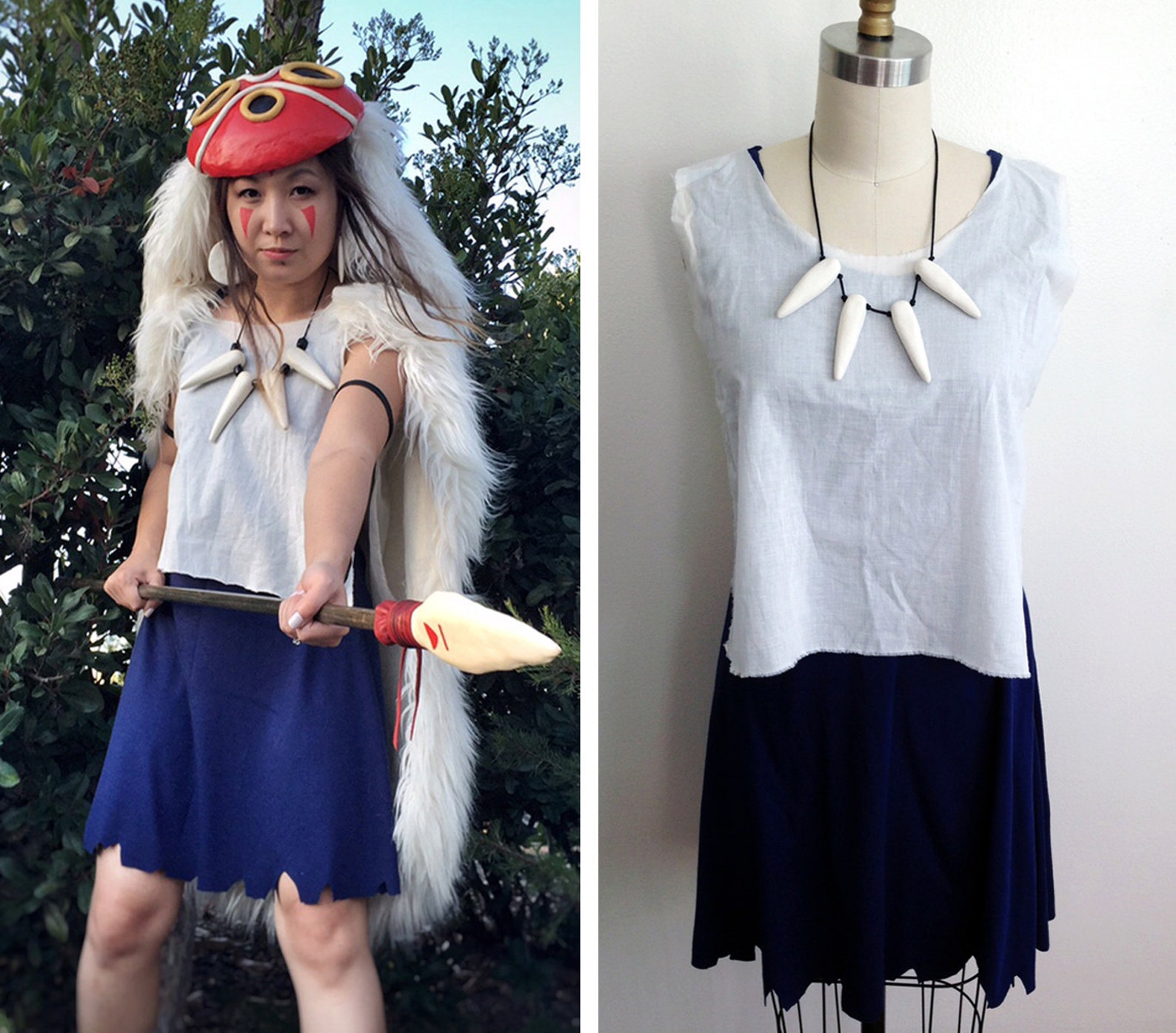 Princess Mononoke San Dress and Shirt set Cosplay Costume only Custom Made Handmade

Miccostumes Women's Princess Mononoke San Cosplay Costume (Women XL)

San Mask and Fur Cape
Are you just looking for the cape and mask? The dress may be easy to sew, but the mask takes a different skill set. Find them here….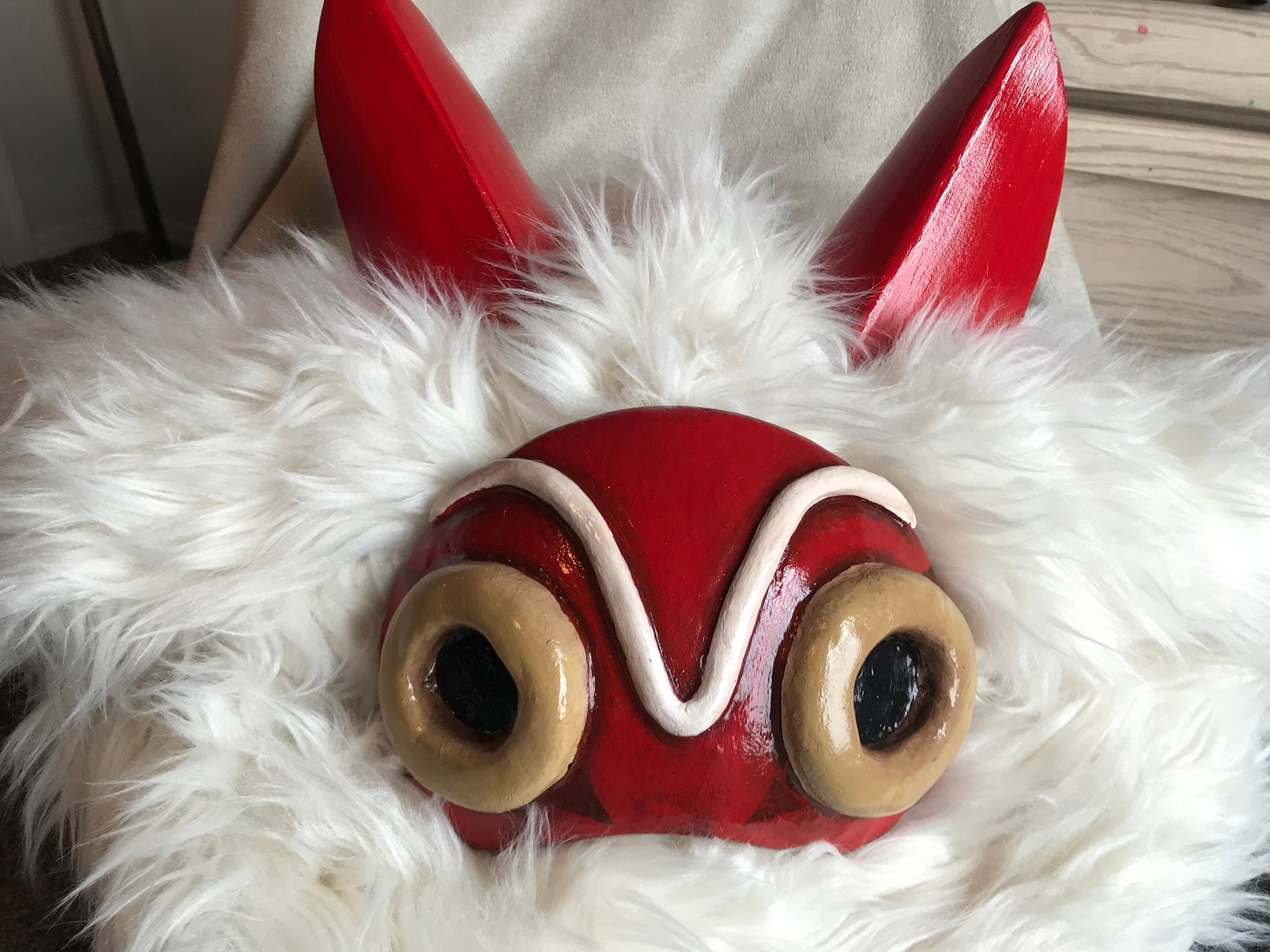 Princess Mononoke Mask Ears Fur Sets Studio Ghibli San Costume

Princess Mononoke Half Mask Cosplay Costume Headdress Lightweight Custom Made Handmade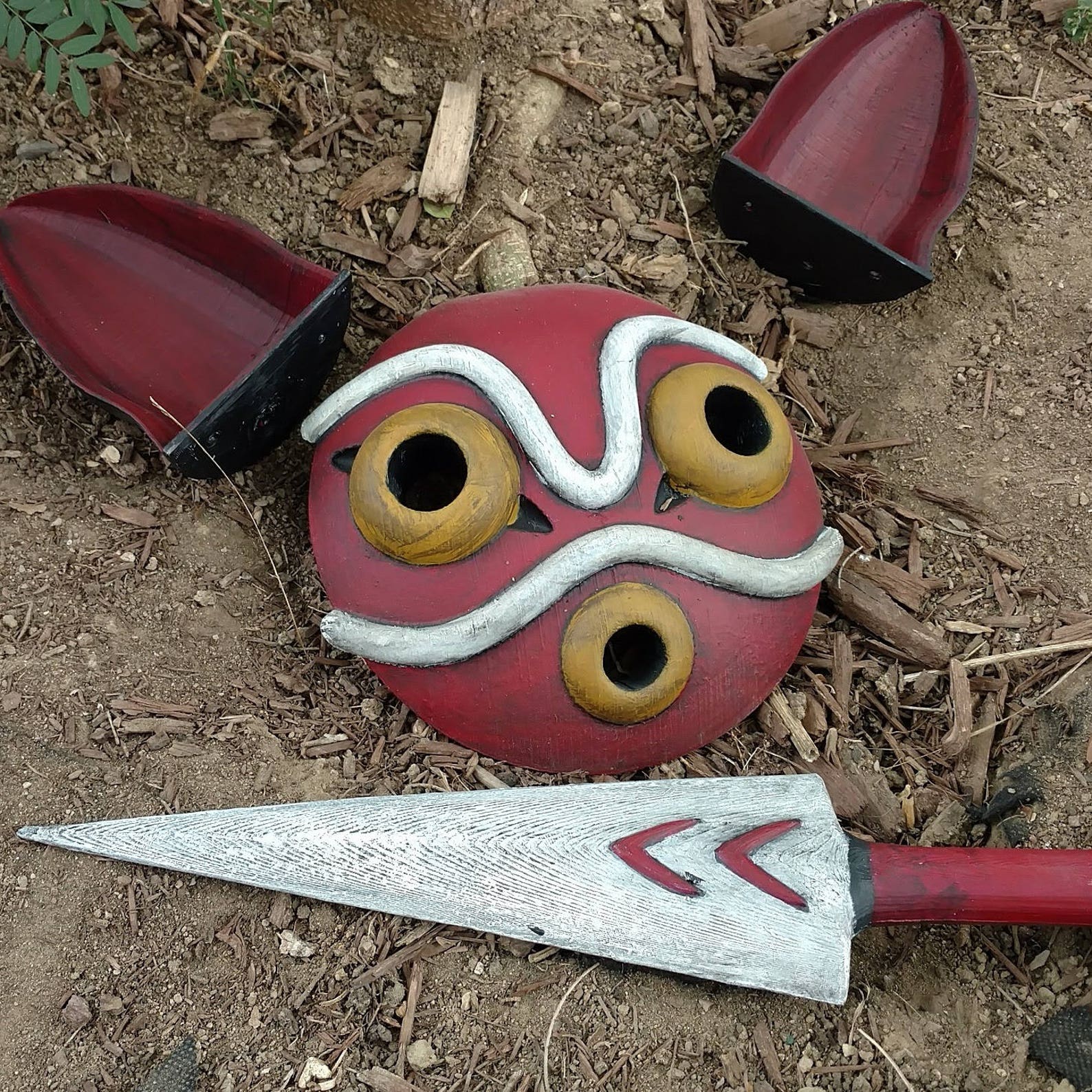 Princess Mononoke cosplay set, Mask, Ears, Knife, 3D printed, hand painted, costume accessories.

Princess Mononoke Cosplay Jewelry
You can play up the look with great jewelry… .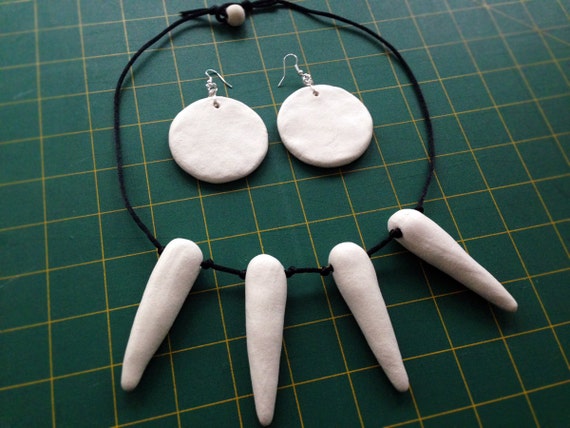 Princess Mononoke Necklace Earrings Set Custom Made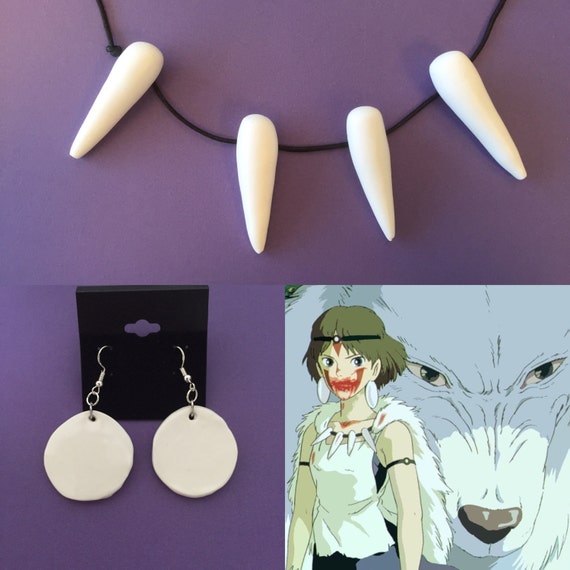 Princess Mononoke Necklace and Earring set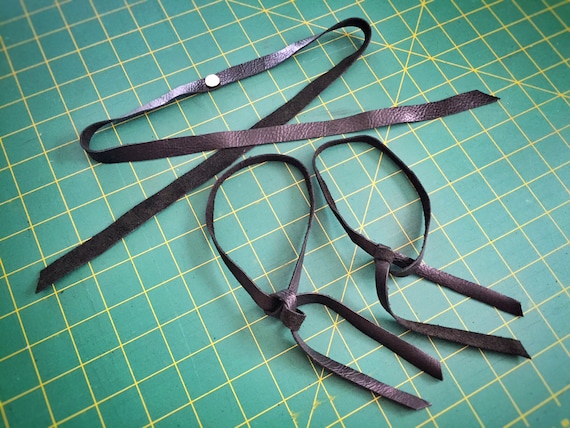 Princess Mononoke San Leather Arm and Head bands ties

Princess Mononoke Weapon
No San Cosplay is complete without a weapon…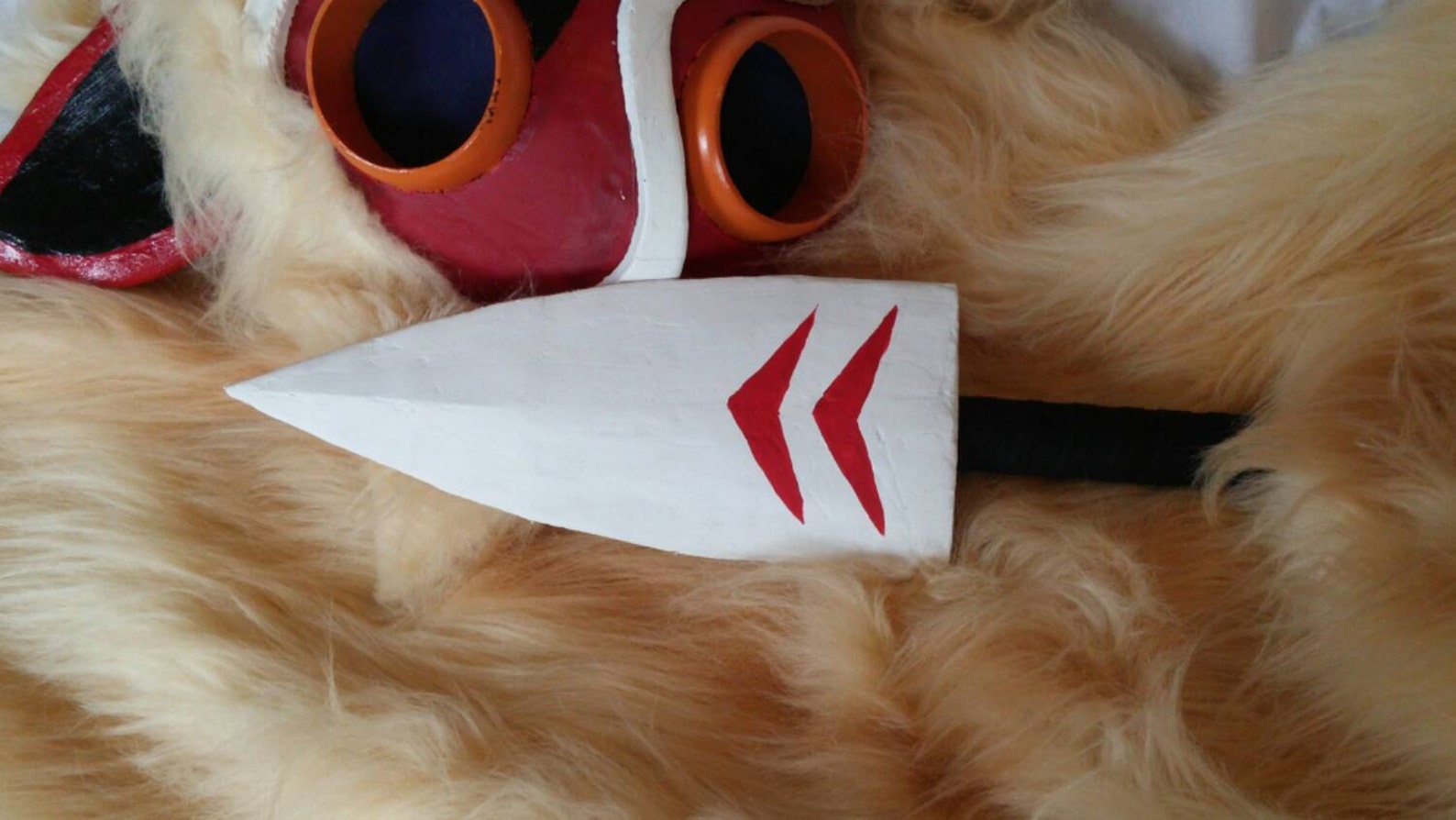 Princess Mononoke Dagger

Princess Mononoke Spear/Dagger

Make Your OWN San Cosplay Costume
Full instructions and Pattern to make San Mask and Accessories from Eva Foam
 Princess Mononoke San Mask and Accessories EVA Foam pattern for cosplay

Princess Mononoke Jewelry
You can wear more subtle Princess Mononoke Jewelry, even when you are not in full Princess Mononoke Cosplay Costume mode.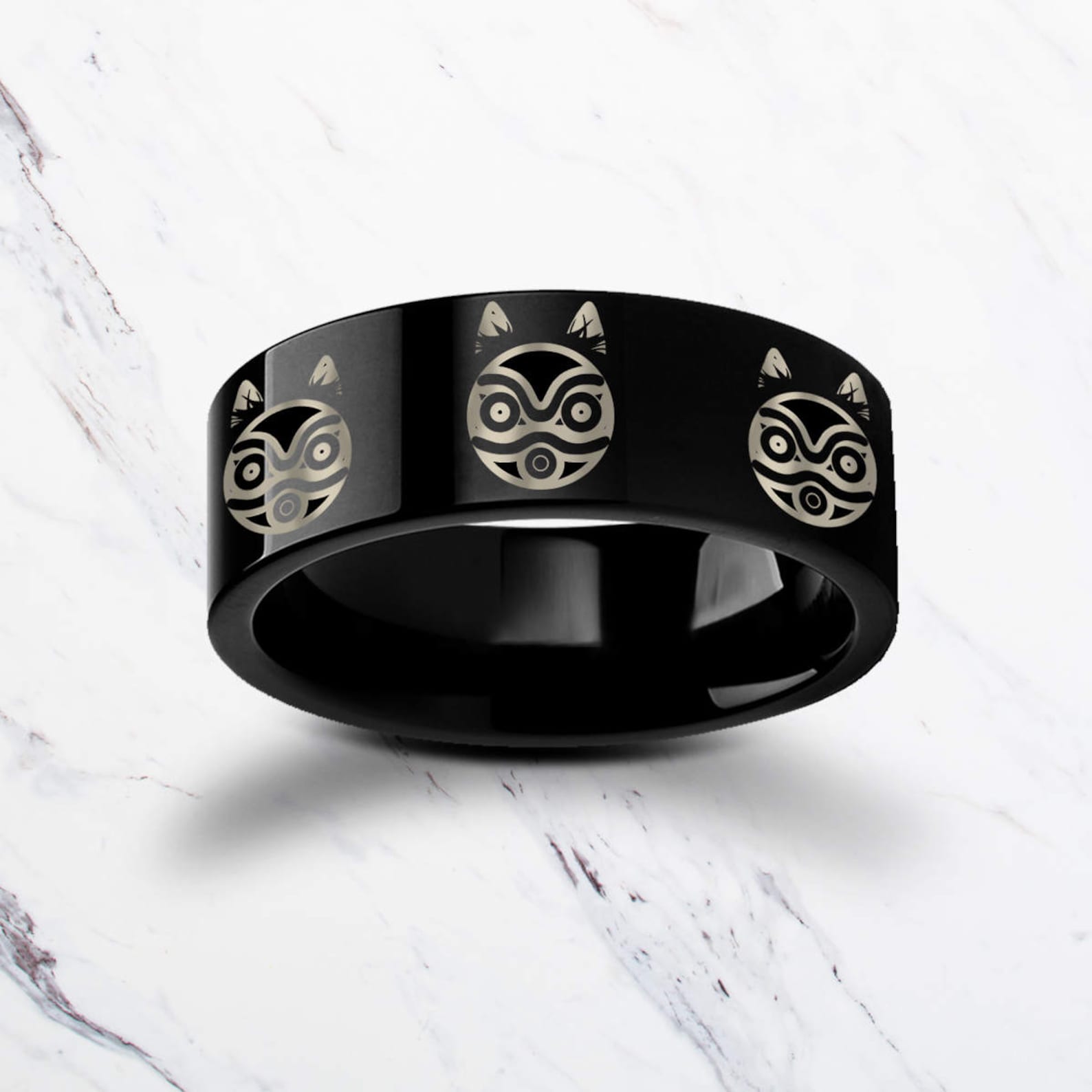 Engraved Princess Mononoke San Mask Black Tungsten Ring Flat Polished Finish – 4mm to 12mm Available – Lifetime Size Exchanges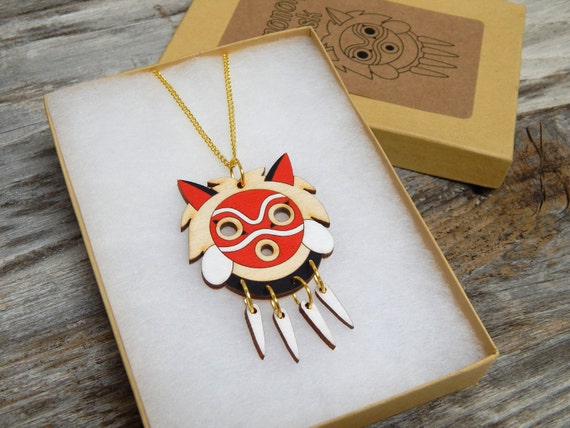 Mononoke Mask necklace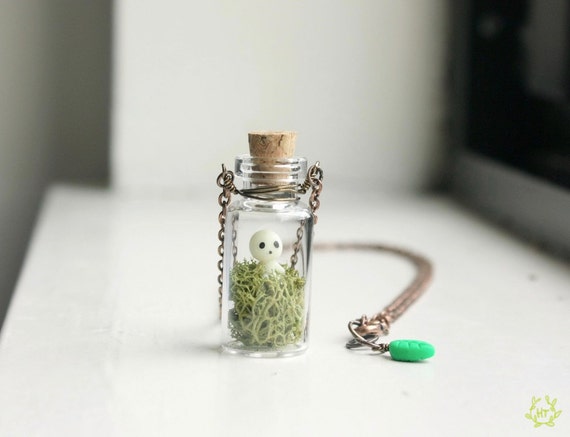 Kodama Spirit bottle necklace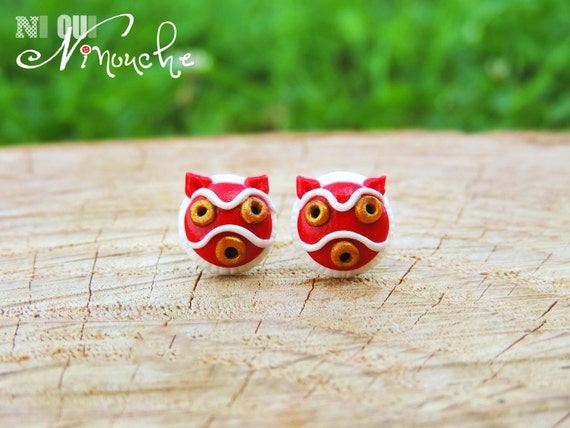 Princess Mononoke (fimo) mask earrings

&