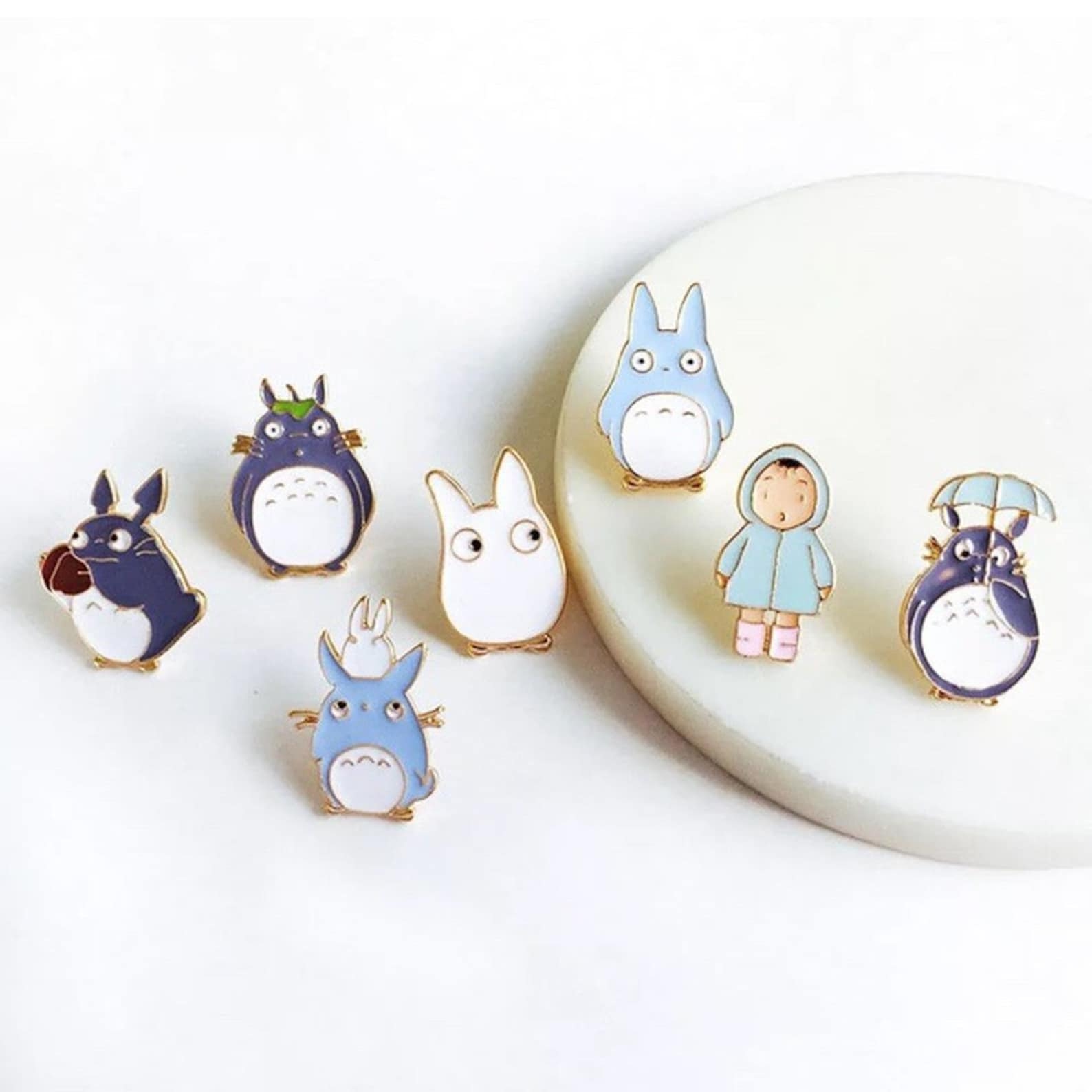 Totoro Pin Badge Set – Up to 7 Badges

Finding that PERFECT SOMETHING is always tricky, isn't it? But, if you have a friend who loves the films of Hayao Miyazaki, I've gathered together a list of Gifts for Studio Ghibli Fans that can really help. How did I choose these items? Easy… they're items I own, or items from my own wish list! These are interesting, cute, beautiful, unique and fun items that go well beyond the ordinary! Just the sort of present you, or your friend would love to open.
So take a look at the list… items fall into all price ranges and styles, so there is certain to be something that fits on your list.
Gifts for Studio Ghibli Fans
Totoro Mug
The day will start out just that little bit better when you drink from this sweet Totoro Face Mug. It comes with a lid (that SEALS) to keep your coffee or tea HOT. Added bonus… the mug is dishwasher and microwave safe… so the pretty pattern won't fade away…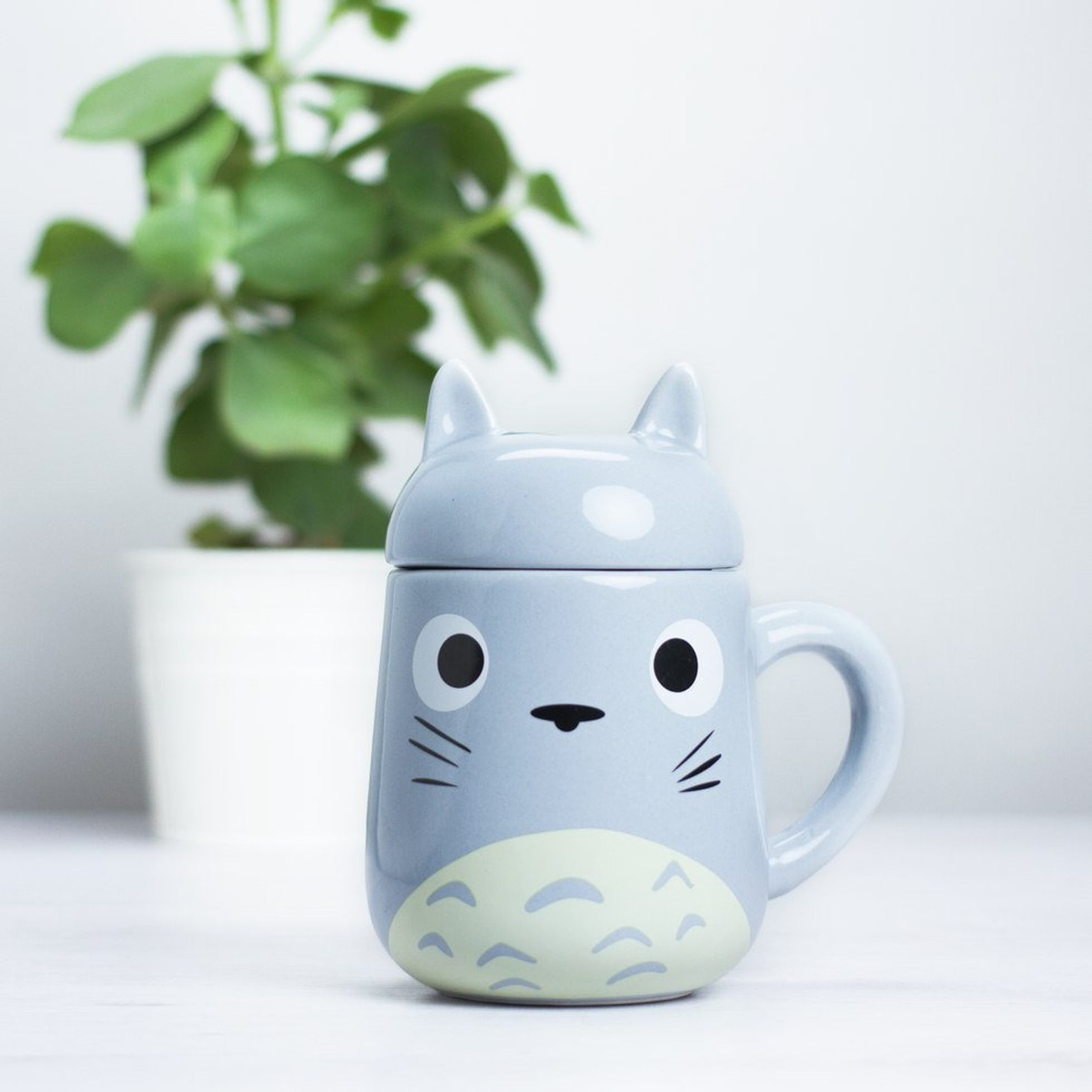 My Neighbour Totoro Mug – The Original Coffee Tea Mug

&
Ponyo Terrarium Kit
Order Option C, and you get everything but the plant and the water….Ponyo swims around the pond while Totoro goes fishing! Super cute! and a HUGE bestseller!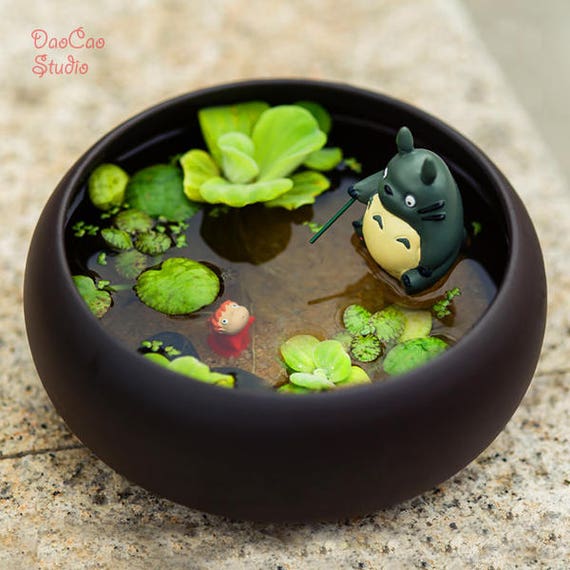 Totoro Fishing on Bamboo raft , [NO Plant] , Ponyo Fish

&
Studio Ghibli Map of Japan
This stunning map of Japan is overlaid with images from popular Studio Ghibli films, and labeled with their release dates. It's a bit of a fooler… at first glance, it looks like a simple map… but the art will draw you in, making this more complex and interesting than a standard map. The theme and colors will easily fit into most decor. There are 3 sizes to choose from, and you can also get it without the labels, making it even more abstract. Perfect.
Kiki's Delivery Service Succulent Container
Succulents are super in right now, because they are basically easy to care for (and don't take up so much space). This adorable container has Jiji from Kiki's Delivery Service, along with the tea mug he finds while they are shopping. Super CUTE!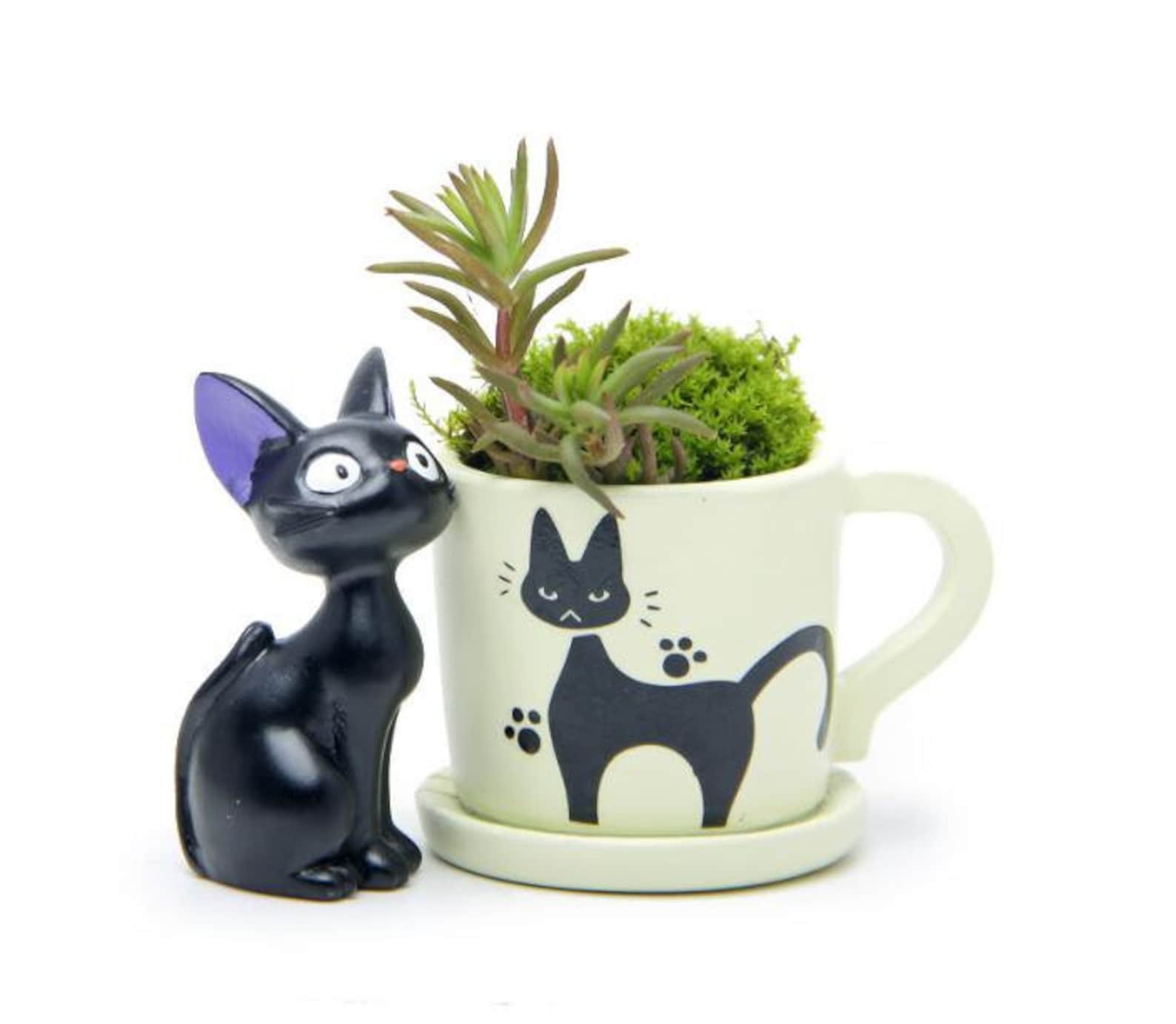 Kiki's Delivery Service Desk Display Flowerpot Black Cat Succulent Container

Chihiru and Haku Dragon Plushies
Super cute crocheted Chibi Haku and Chihiru are the perfect gift for Spirited Away fans. Tuck them onto the bed, on the shelf, in the car….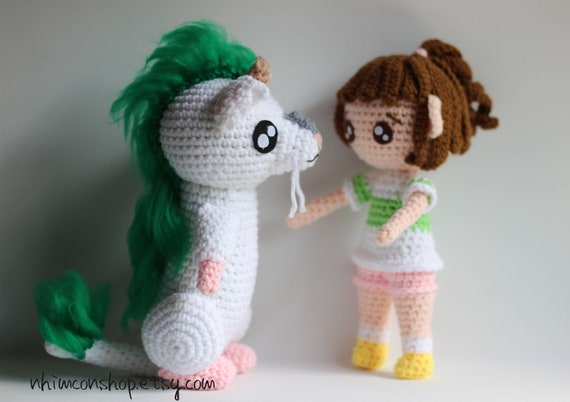 Chihiro Haku Dragon Ghibli Chibi Plushie

Totoro Personalized Charm Necklace
Show someone just how much you care… and just how much they love Totoro… with a sweet personalized Charm Necklace. Made to order from hypo-allergenic aluminum. You have the chance to order a coordinating bracelet at a discount. Comes in a really nice gift box.
Soot Sprite Bath Bomb
This Soot Sprite will actually get you clean! The perfect stocking stuffer for the Studio Ghibli fan in your world. Made from Yummy Ingredients that leave skin smooth and soft…The Epsom salts will rejuvenate tired muscles… and the essential oils will leave you smelling delicious. Plus the star candy is adorable!!
&
My Neighbor Totoro Headband Ear Warmers
This super cute My Neighbor Totoro headband is perfect for any day that there is a chill in the air! Those big eyes and perky ears will make you stand out in a crowd… while making you warm and cozy.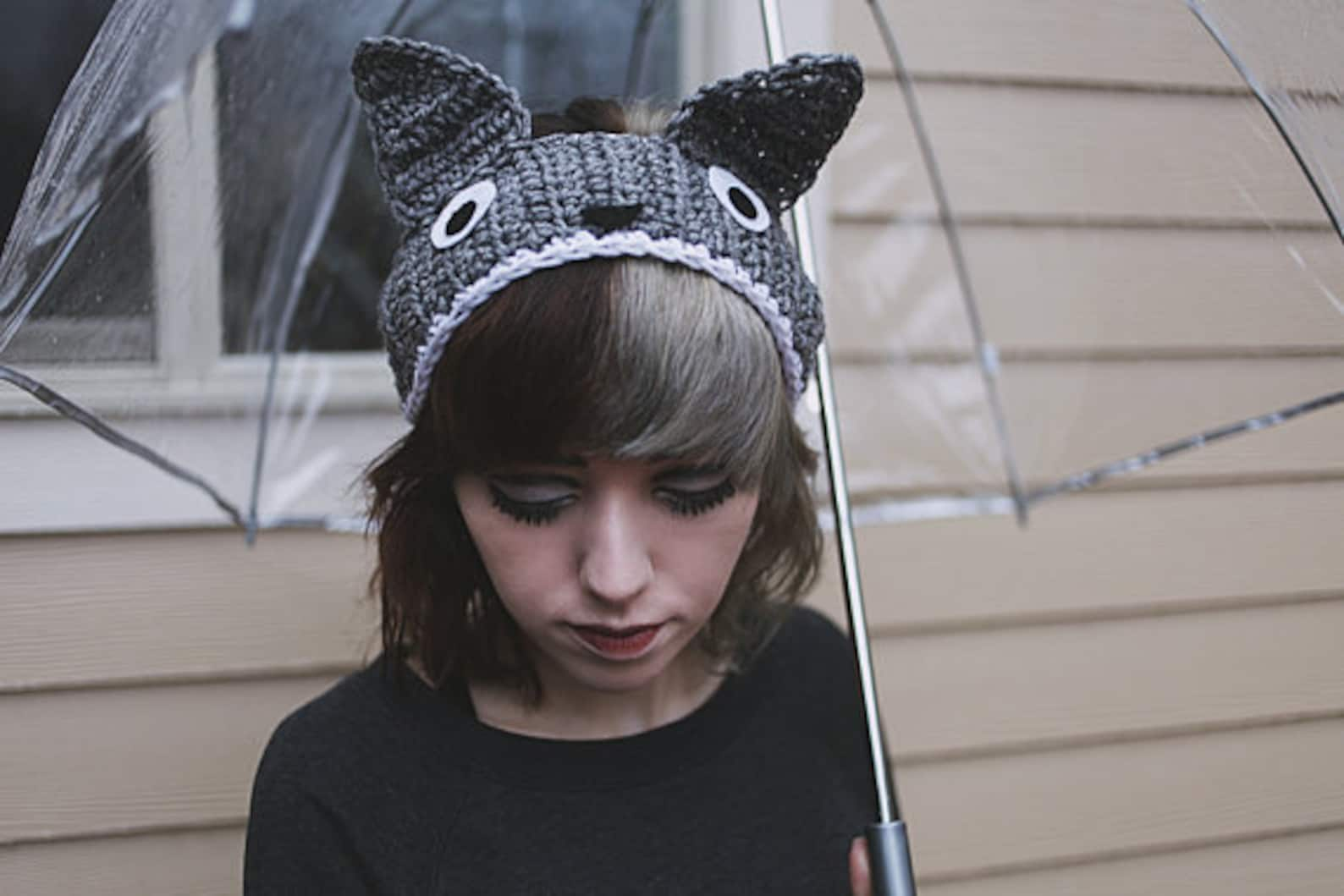 My Neighbor Totoro – Handmade Totoro Crochet Ear Warmer Headband

Totoro Hooded Cape
Ask my daughter what her favorite article of clothing is, and she will say… her Totoro Cape. Cozy and warm, this Totoro Cape is great for naps, or for when you are enjoying Studio Ghibli films on the couch. (she's even been known to wear it for finals at school for security).
Best of all, it HAS A HOOD
Joyralcos Anime Cosplay Cape Flannel Cloak Daily Nap Quilt Throw Blanket Hooded Coat Poncho (M, Height 43.3")

Women's Hand-painted Totoro Toms
These Hand Painted Tom's shoes are each made to order, so the pair you order is special for YOU! Added bonus, when you buy Toms, shoes are donated to those in need. It's the gift that keeps on giving!!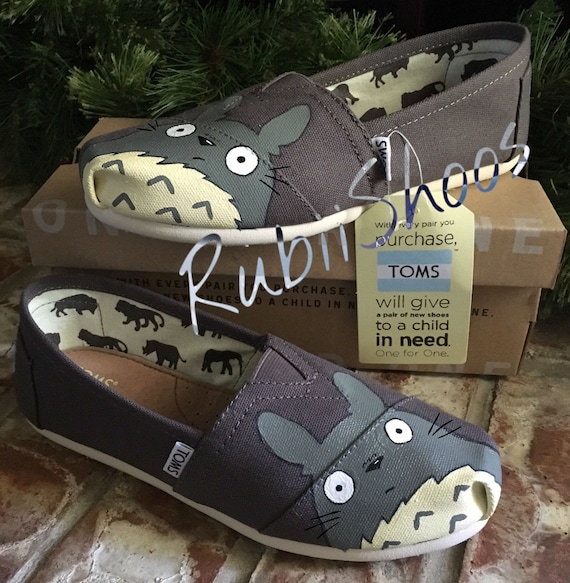 Toms- hand painted Totoro Custom Shoes

&
Haku Inspired Candle
This beautiful soy wax candles smells of lemon sherbet, and is designed to transport you into the Spirited Away world. Choose from a variety of sizes. Each one is a made individually, so each one is fabulously unique. Perfect to sooth away the edges of a rough day.
Studio Ghibli Nail Decals
There are 36 decals in this fun set (3 sets of 12 different decals) that comes wrapped in a sweet star bag. Complete instructions are included. A sweet "small" gift for when you just need a little something to brighten a fan's day.
&
Studio Ghibli Color Changing Lantern
This lovely Studio Lantern adds just the right amount of mood lighting to a room to quiet things down. Each side has a different silhouette from a Studio Ghibli film. Can be plugged in or operates by battery. Comes with a remote control… so you can flip it on from anywhere.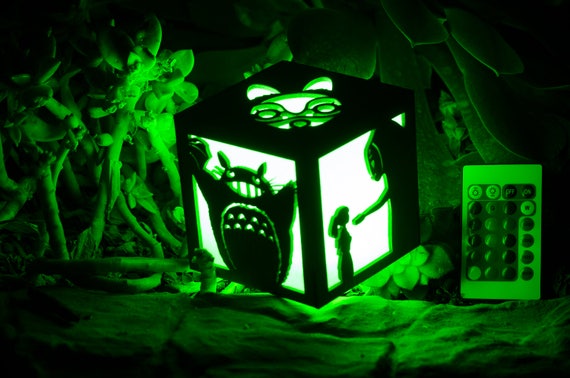 Studio Ghibli Inspired- Totoro, Ponyo, No Face, Princess Mononoke, Howl's Moving Castle Color Changing Lantern

Studio Ghibli Poster
It's like having your whole Studio Ghibli collection in one Poster…. There's Jiji and No Face… are those Porco Rosso's glasses? And, of course loads of soot sprites…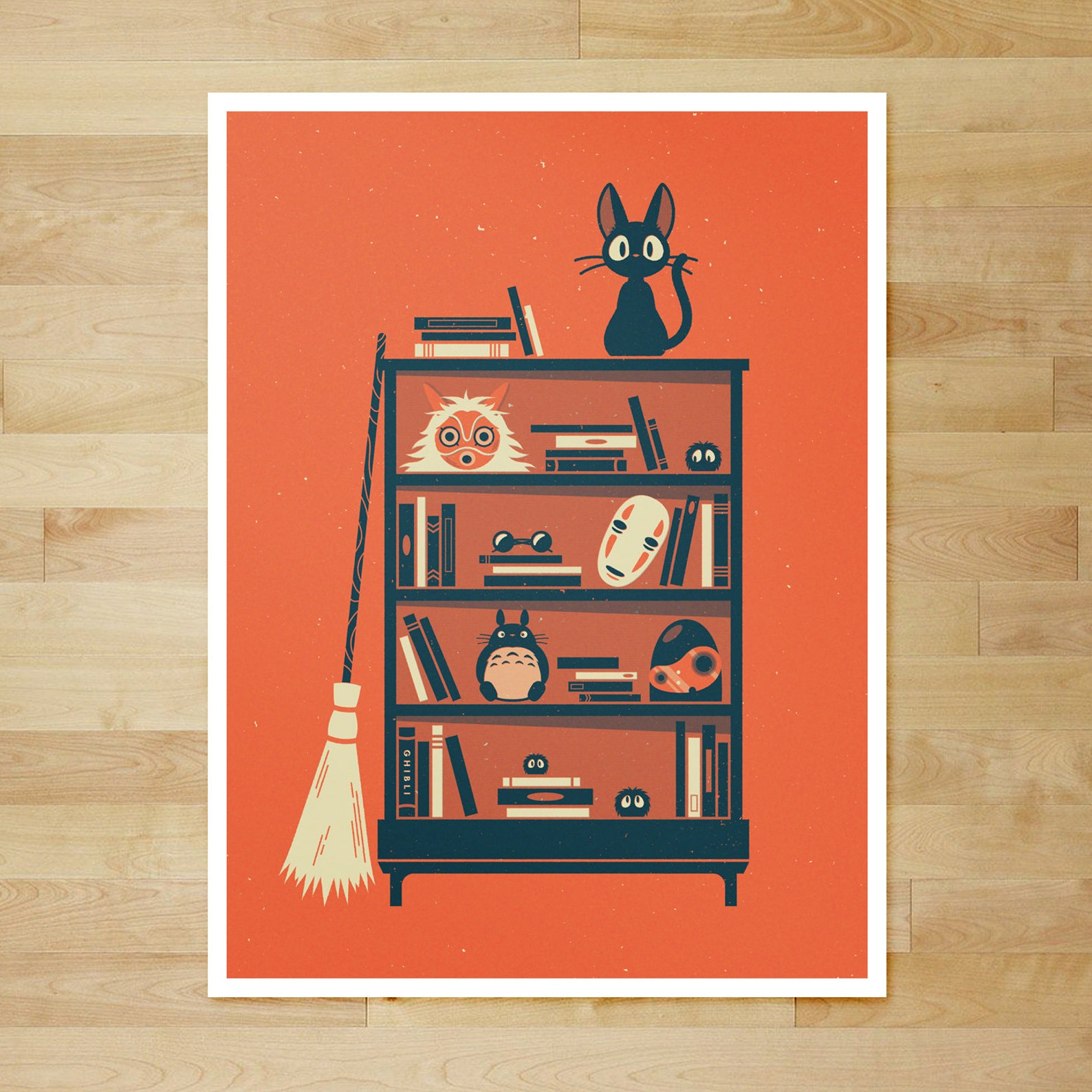 Ghibli Shelf | Miyazaki | 18×24

Totoro Headphones!
If you love listening to music, you will adore these Totoro Headphones! Available in black or white with the iconic Totoro silhouette on each ear! Personally, I hate earbuds, and would rather be transported into my music with these Totoro Headphones!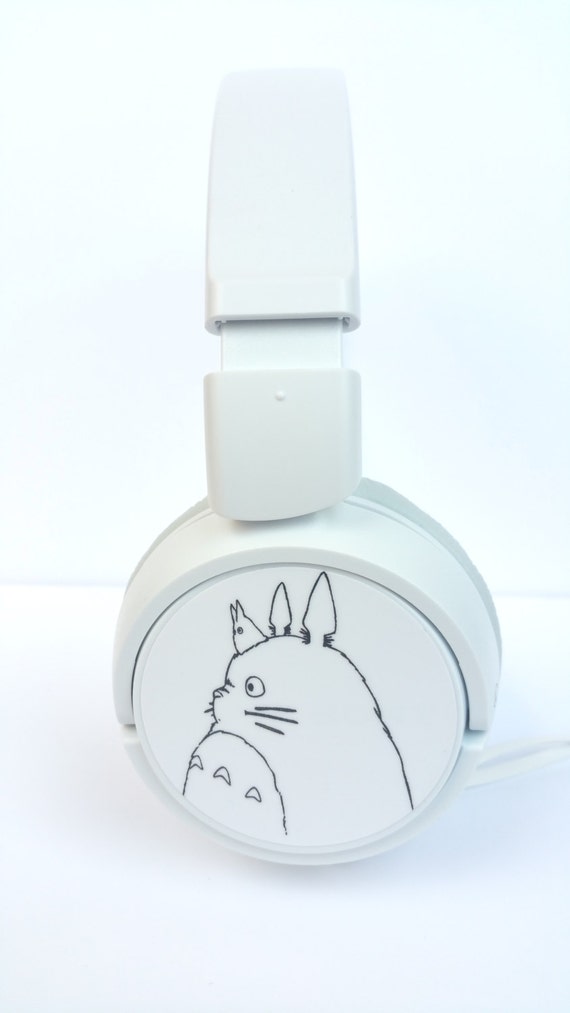 TOTORO HEADPHONES black or white

&
My Neighbor Totoro Crochet Dolls
These adorable Totoro Crochet Dolls are the perfect thing to keep on your desk at work… or on your car's dashboard. Just a sweet little reminder that there is Totoro in your world. You get Totoro, Chibi and 3 Soot Sprites!
Studio Ghibli Shot Glasses
Get just one, or buy the whole set. Each of the images was specially designed for absolute adorableness. Choose from clear glass, frosted glass or (my favorite) a ceramic sake glass. Hand wash please!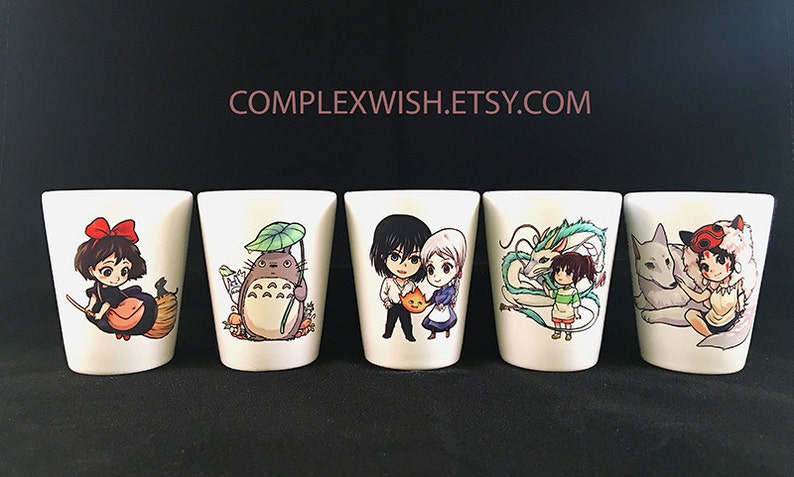 studio ghibli shot glass – 1.5oz

In This House We Do Ghibli
Let there be no doubt… in this House we do GHIBLI!. This beautiful 8 x 10″ print, suitable for framing, shows Totoro overlaid with ideas and beliefs from favorite Studio Ghibli movies. Make these your House Rules to live by! Currently only in black with rainbow lettering.
In This House We Do Ghibli, Movie-Mashup Art Print (8×10)

&