Shining Anime Spirited Away Cosplay Clothes Chihiro Ogino Costumes (S)
Want to get into Cosplay, but not sure how to start? Check out these Easy Studio Ghibli Cosplay outfits. Whether you wear them to conventions, parties, or even as Halloween costumes, there are loads of cosplay costumes and accessories are perfect to make you look. Find cosplay for Totoro, Nausicaa, No-Face, Howl… or any of the other fantastic Anime Characters developed by Hayao Miyazaki. There are even Totoro Cosplay Costumes for Babies!
Hiyao Miyazaki makes some of my favorite movies of all times. Films like Spirited Away, Howl's Moving Castle, Kiki's Delivery Service, and of course, My Neighbor Totoro. The stories are all fabulous, and I love the characters! Dressing up as one of the Studio Ghibli Characters would be perfect for Anime Cosplay gatherings or conventions. And the Totoro wraps are great for keeping warm anywhere!
You don't have to start off sewing your own! Get into Cosplay the Easy Way… with premade outfits or accessories!
Easy Studio Ghibli Cosplay
Spirited Away Cosplay
Dress as Sen, Haku, Chihiro or No Face
Spirited Away is the story of Sen, a young girl who is caught up in the Spirit world when her parents are held under enchantment. She finds a job in the Spirit's bath house with the help of Haku. The bath house is a strange place, visited by Spirits all night long.
As difficult as the work is Sen learns how strong she is and what she is capable of, and is finally able to rescue her paretns and go home.
 Shining Anime Spirited Away Cosplay Clothes Chihiro Ogino Costumes (XL)

 Cos-me Cosplay Costume Spirited Away Haku Clothes L

 Naruto Haku Costume 1st Gen Cosplay Costume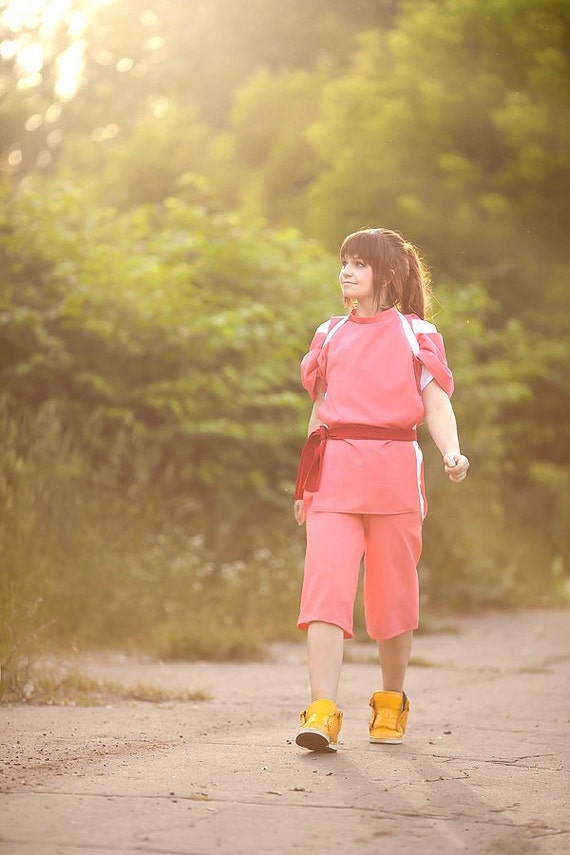 Chihiro Costume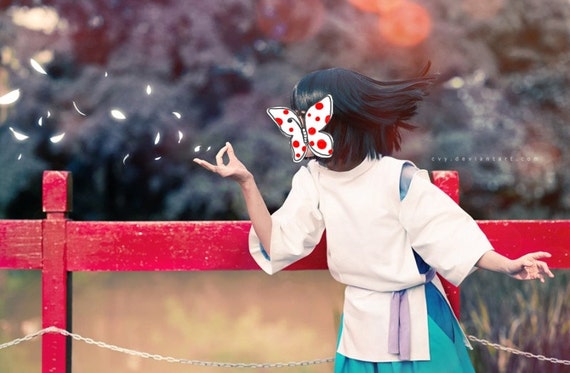 Haku Costume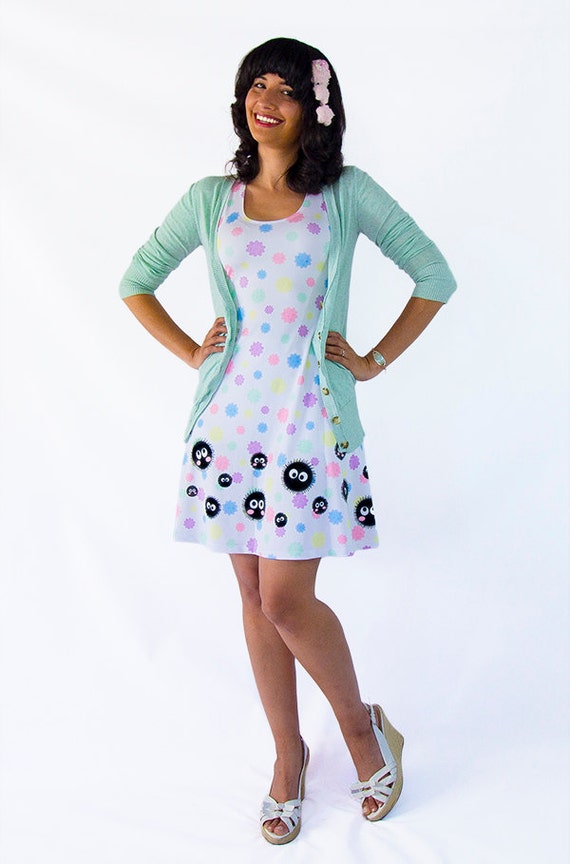 Soot Sprites and Candy Dress

&
Looking for a No-Face Cosplay outfit that fits YOU! Look no further.
XCOSER ® Fancy No-Face Cosplay Costume with Mask Accessories for Men L
This No Face Costume has two options. You can either order the size from the drop-down box, or (and this is really amazing) X-Closer gives you the chance to customize your No-Face Costume to fit your size perfectly. Just email them your height, chest width and shoulder width, and they will rush the costume that is made for you.
Included in this well made costume are the cloak, a resin mask and smooth gloves (so you can toss out gold).
With a fun Cosplay outfit like this, you will be swarmed at Conventions for photos… but you are safely hidden behind a robe and mask!
Danyer Fancy No-Face Spirited Away Cosplay Costume with Mask gloves for Halloween (M(Height 170-180cm))
springcos Spirited Away Kaonasi Mask Adult Cosplay Accessories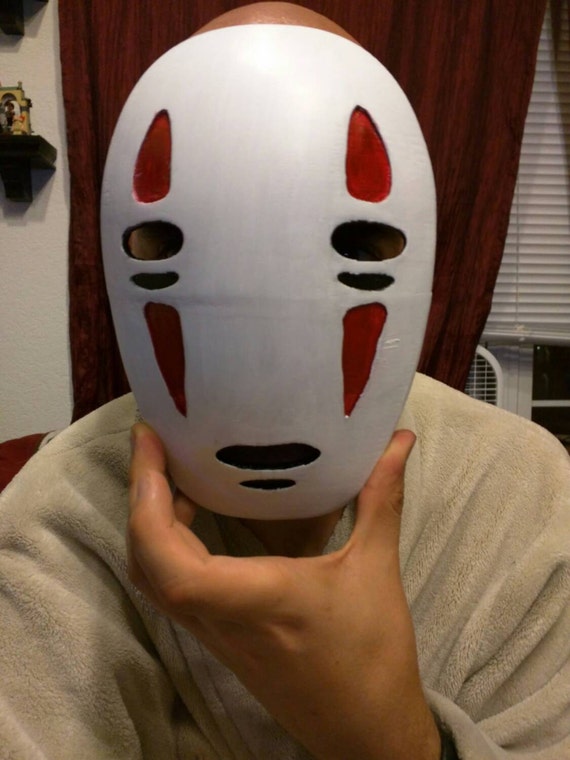 No Face Mask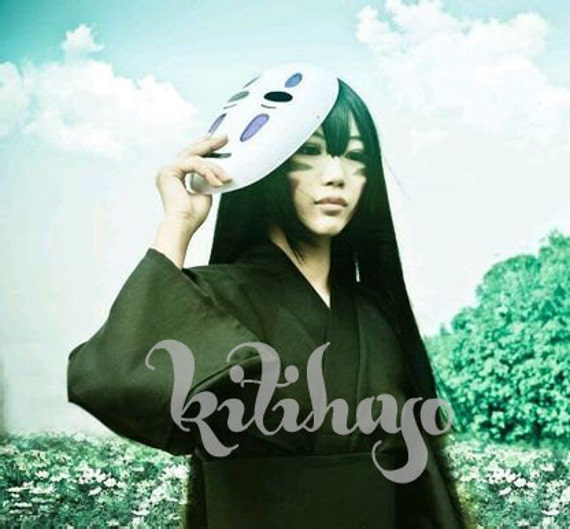 "No Face" cosplay costume

&
Add a Spirited Away Wig
Wearing the Sen Cosplay outfit, or the Haku coat is not enough to sell the outfit. To make yourself really stand out, you need to add a wig. These wigs come with wig cap to completely disguise your regular hair… and complete the transformation.
 Spirited Away Movie White Dragon Cosplay Wig Green Hair free shipping and free wig cap

 Cos-me Spirited Away Ogino Ohihiro Wig Hair Cosplay Costume

 Mxnpolar Miyazaki Hayao Spirited Away Ogino Ohihiro Wig Cosplay Accessories

My Neighbor Totoro Costumes
Perhaps the most charming and childlike (but NOT childish) Studio Ghibli film is My Neighbor Totoro. Satsuki and Mei move into a home in the country with their father to be closer to their mother who is recuperating from an illness. Totoro, the Spirit of the Forest, befriends the girls, and keeps them safe.
This movie is loaded with great imagery, wonderful characters, and of course, everyone LOVES Totoro.
And who is Totoro? He's an enormous Spirit of the Forest! He protects trees and wildlife… and he also keeps an eye on the girls.
 WOWcu Kigurumi Sleepsuit Pajamas Costume Cosplay Homewear Lounge Wear Ightwear (M, Totoro)

 Belife Unisex-Adult Halloween Onesie Pajamas Cosplay Costumes(L,Totoro)

 Tonwhar Summer Cartoon Animal One Piece Pajamas Cosplay Costume Adult Sleepwear (L(171-179cm), Totoro)

Howl's Moving Castle Cosplay
Sophie Hatter has a spell cast over her by the Witch of the Waste… now she looks old. She heads out to seek help and finds Howl's Moving Castle.
She strikes a bargain with Calcifer the fire demon, and is allowed to stay while she hopes the spell will be lifted by the handsome and mysterious Wizard Howl.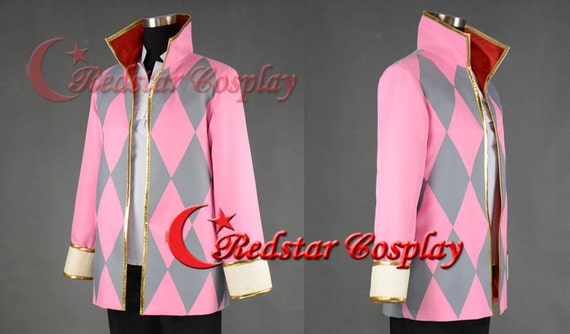 Howl's Moving Castle Howl's cosplay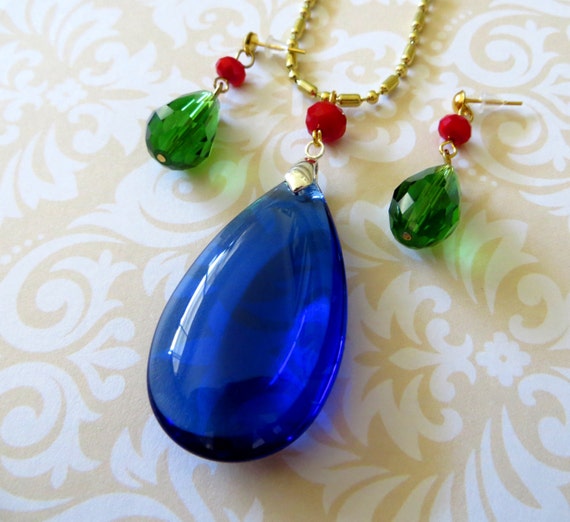 Howl's Moving Castle Necklace and Earring Set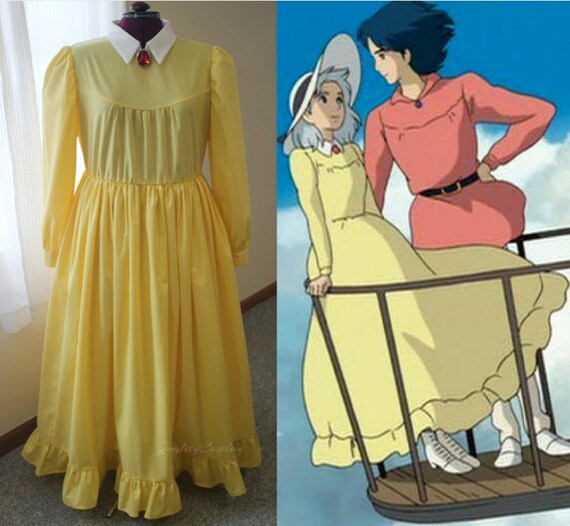 Howl's Moving Castle Cosplay, Sophie Hatter Inspired Dress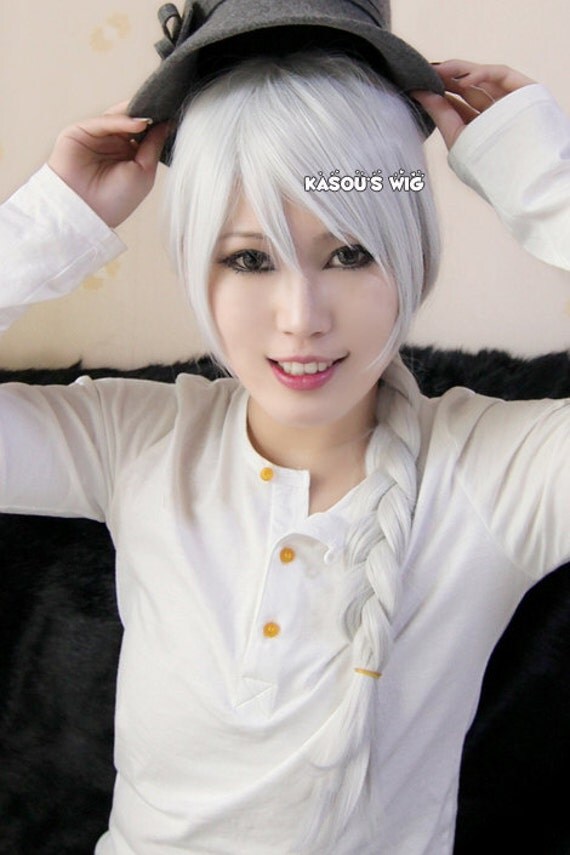 Howls Moving Castle Sophie Hatter white 72cm long braid cosplay wig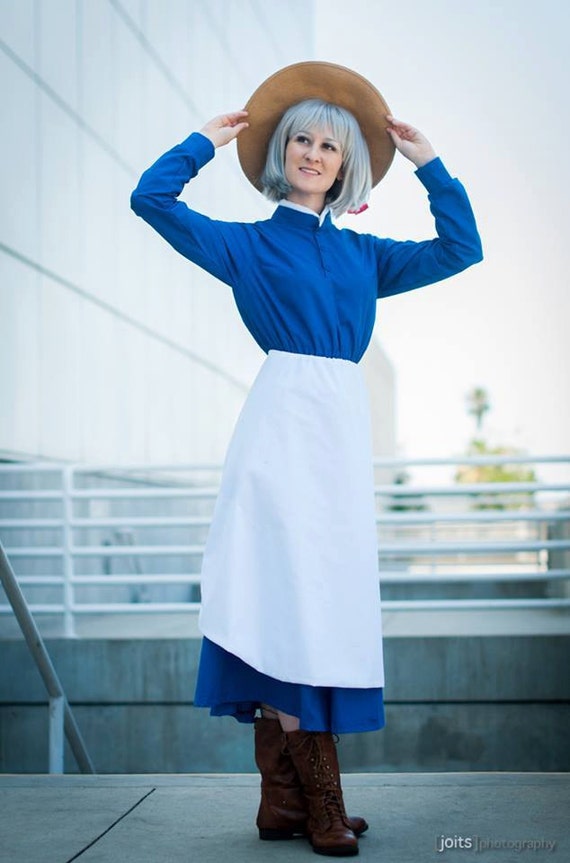 Custom Howl's Moving Castle Sophie Cosplay Costume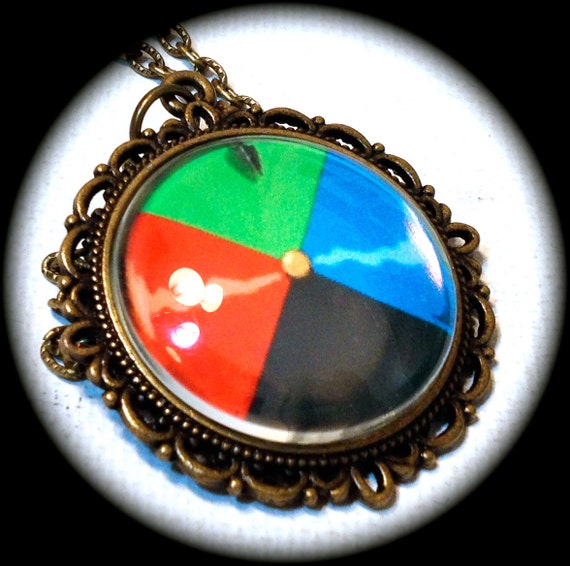 HOWL'S DOOR PORTAL .. GLaSS PeNDANT NeCKLACE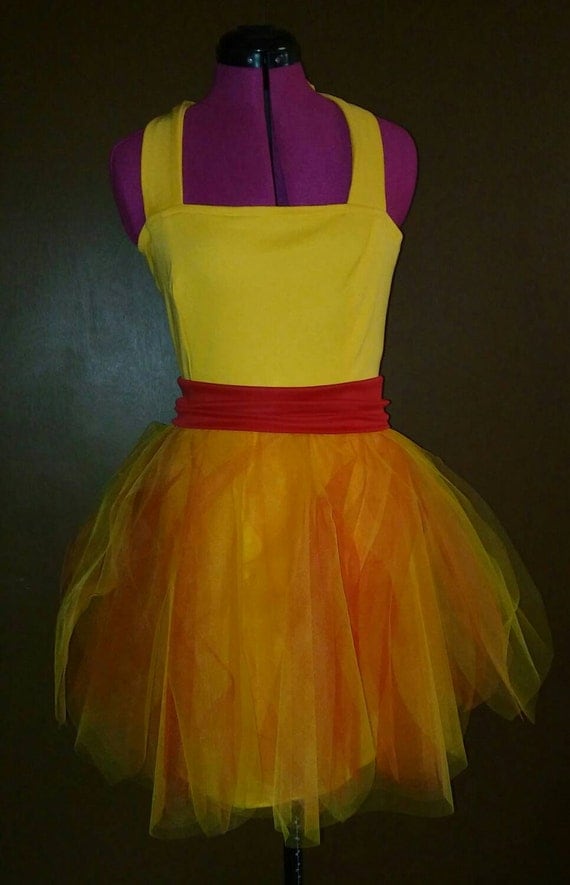 Fire demon dress

Kiki's Delivery Service Cosplay
Miccostumes Womens Kiki's Delivery Service Halloween Cosplay Costume Witch Dress
Kiki is a young witch who sets off on her own (with her cat Jiji) to find her place in the world. Her talent is for flying… so she sets up a delivery service.
When she starts to doubt herself, she loses her abilities… but luckily, when her friend is in danger, she gets them back!
With a very simple dark dress and a bright red bow, you can be a perfect KIKI! Add a broom, and maybe carry a stuffed Jiji to complete the look.
&
&
 Japanese Anime Witch Dress Animated Cartoon Costumes Cosplay Party Goods (Japan Import)

 Kiki Delivery Service Cosplay Costume Bag Hairband

 Kiki's Delivery Service Cosplay Kid Dress with Red Hair Band (7- 10 Years)

You Can Even be JIJI!!
&
Princess Mononoke Cosplay
Cosjoy 47
Princess Mononoke is set in the late Muromachi period (approximately 1336 to 1573) of Japan with fantasy elements. The story follows the young Emishi warrior Ashitaka's involvement in a struggle between forest gods and the humans who consume its resources.
The term "Mononoke" is not a name, but a Japanese word for a spirit or monster.
There are some great outfits on Etsy, and you can accessorize yourself with boots, an amulet and weapons!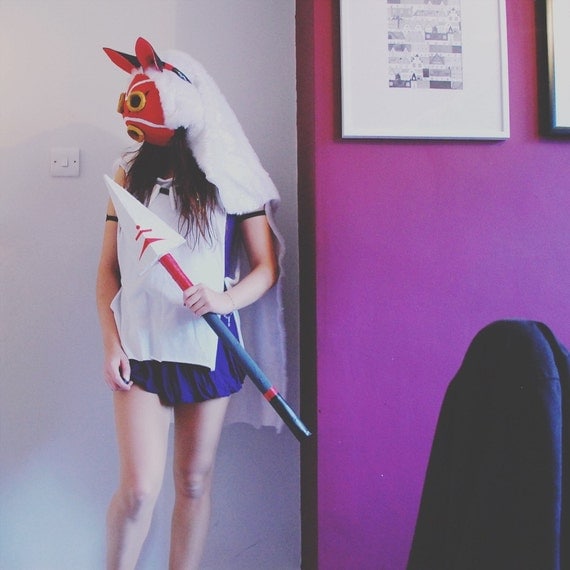 Princess Mononoke – San – Costume –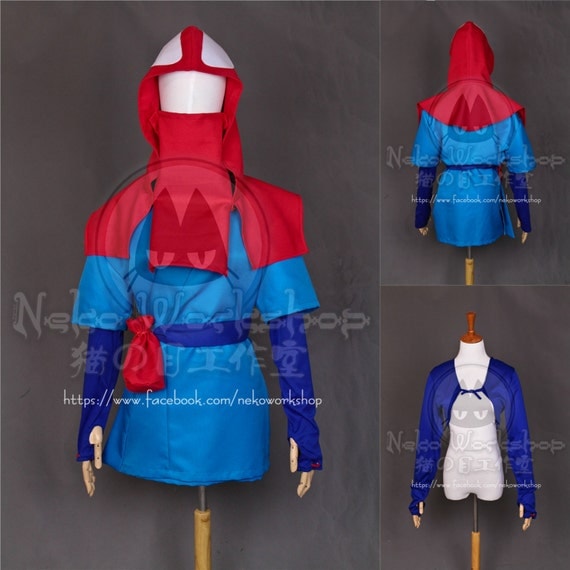 Princess Mononoke – Ashitaka Cosplay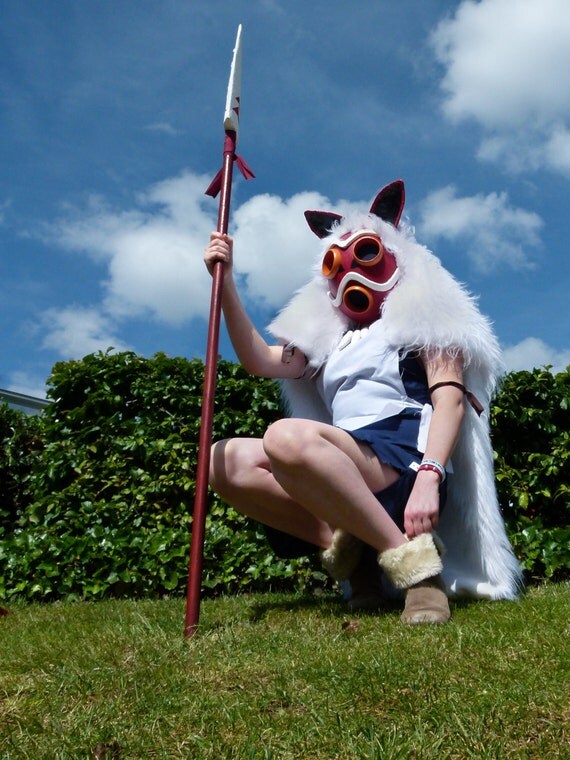 Princess Mononoke Mask and Cape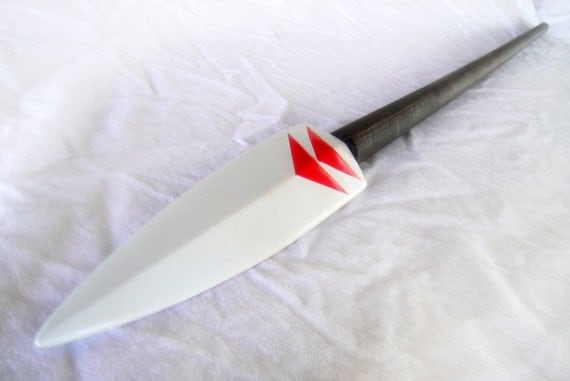 Princess Mononoke San Spear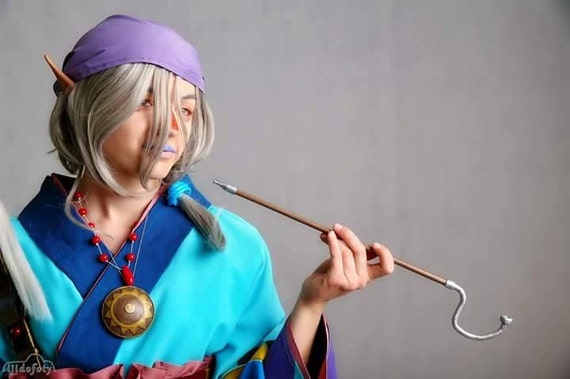 Mononoke Kusuriuri – Fake Pipe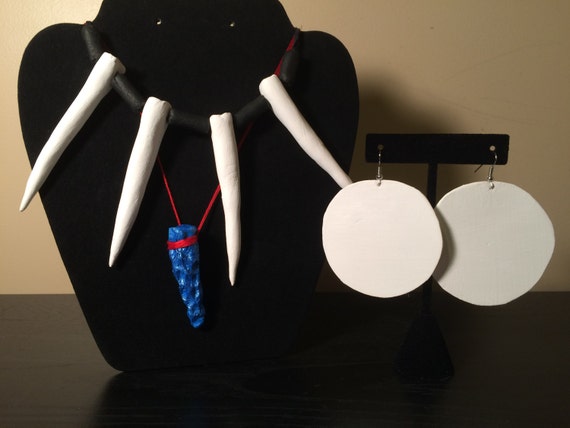 San's Jewelry Set –

 Princess Mononoke / Mononoke Hime San Cosplay Shoes White Boots

 Mtxc Princess Mononoke Ashitaka Cosplay Weapons Dagger Silver

 Miyazaki Hayao Princess Mononoke Cosplay Amulet Necklace Props Pendant

Princess Mononoke on Ebay


Castle in the Sky Cosplay
Castle in the sky is an amazing adventure tale with Pirates, Robots, an Evil Uncle, and a Castle in the Sky hidden in the clouds!
A young boy, Pazu, stumbles into a mysterious girl who floats down from the sky. The girl, Sheeta, was chased by pirates, army and government secret agents. In saving her life, they begin a high flying adventure that goes through all sorts of flying machines, eventually searching for Sheeta's identity in a floating castle of a lost civilization.
You could choose to be Sheeta (and wear a simple dress with the amulet)… or Pazu (and wear a cap).
 Studio Ghibli Laputa Castle In The Sky Strap Necklace Pendant Rare Art Silver N1

 NYfashion101 Fashionable Solid Color Unisex Adjustable Velcro Strap Cadet Cap Brown

Find Castle in the Sky Cosplay on Ebay
Looking for more inspiration? Check out these fabulous Miyazaki Cosplay outfits from Comicon